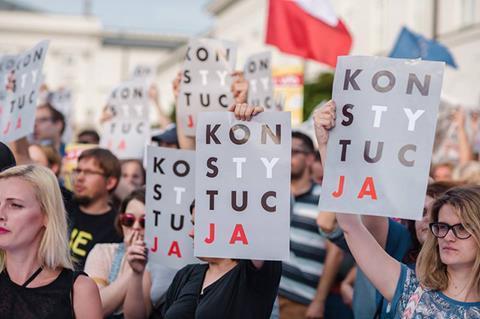 On 7 April 2020, the Law Society sent a letter to the President of the Republic of Poland expressing alarm that the National Prosecution Office in Poland has filed a motion to the Disciplinary Chamber of the Supreme Court to waive the immunity of Judge Igor Tuleya, which could potentially lead to criminal prosecutions against him. Widespread international concern has been expressed regarding the lack of independence of the Disciplinary Chamber of the Supreme Court.
This could also set a precedent for actions taken against other judges. We have been informed that the reason for this motion by the National Prosecution Office is that Judge Tuleya ordered an investigation into procedural irregularities that allegedly took place during a session of the lower chamber of Parliament in December 2017. Judge Tuleya allegedly allowed reporters to attend the hearing or otherwise allowed for publication of his judicial decision.
The Law Society is concerned that measures taken by the Polish government are not limited to legislative changes but also include direct repressive actions against judges and prosecutors.
See also the Law Society's letter of 6 February 2020 regarding legislative amendments that threaten judicial independence in Poland.