The Law Society has sent a joint letter on the case of a Polish Judge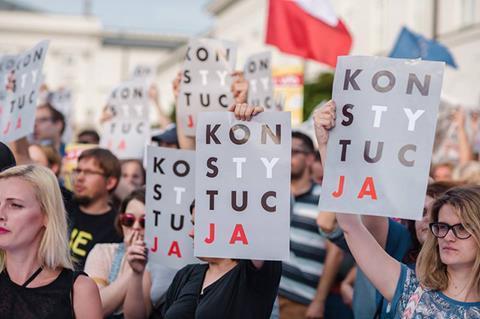 On 8 June 2020, we wrote to the First President of the Supreme Court of Poland regarding the situation of Judge Igor Tuleya, against whom a criminal case has been initiated. The Law Society co-signed a letter sent by the Dean of the Warsaw Bar Association, President of the German Bar Association, Dean of the Amsterdam Bar Association and President of the Flemish Bar Association. Read our joint letter in full below.
On 7 April 2020 we wrote to the President of the Republic of Poland expressing alarm that the National Prosecution Office in Poland filed a motion to the Disciplinary Chamber of the Supreme Court to waive the immunity of Judge Igor Tuleya.
See also the Law Society's letter of 6 February 2020 regarding legislative amendments that threaten judicial independence in Poland.