Lawyers and HRDs are increasingly criminalised and hindered in carrying out their functions because of the cases they work on or the clients they represent. Such criminalisation takes different forms that vary per jurisdiction. However, a common trait is the use of legal means and instruments to persecute individuals for illegitimate ends.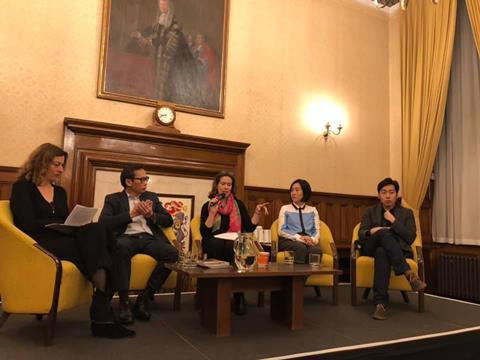 This seminar addressed different forms of criminalisation, such as the use of sedition laws in Malaysia, INTERPOL listings of lawyers and human rights defenders (e.g. in Turkey), as well as the violation of fair trial guarantees and systematic interference with lawyers' and HRD's work (e.g. in Azerbaijan).
The Deputy Vice President of the Law Society, David Greene, gave a welcome.
The panellists were: Eric Paulsen (Fortify Rights, Malaysia), Miranda Ching (Peters & Peters Solicitors), Jessica Gavron (European Human Rights Advocacy Centre), and Bruno Min (Fair Trials). The panel was chaired and moderated by Dr. Marina Brilman, the Law Sociey's international human rights adviser (who leads the Lawyers at Risk programme).