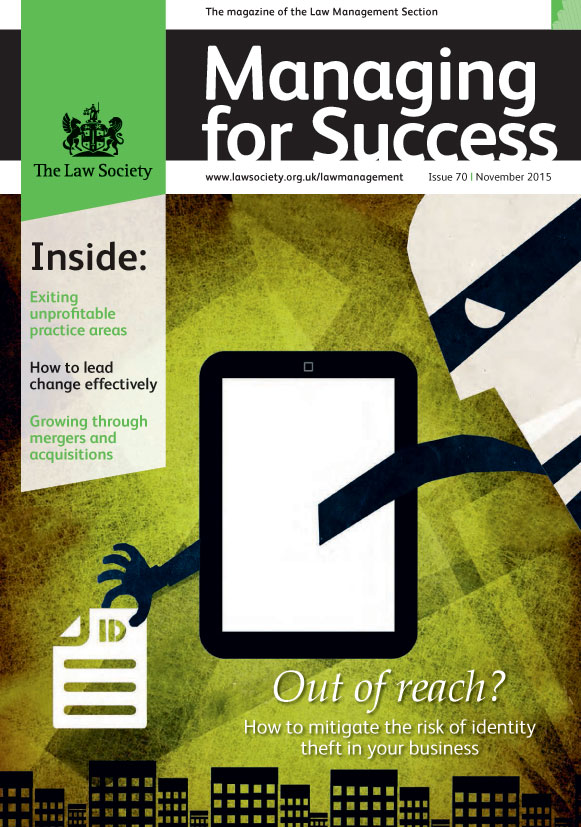 Features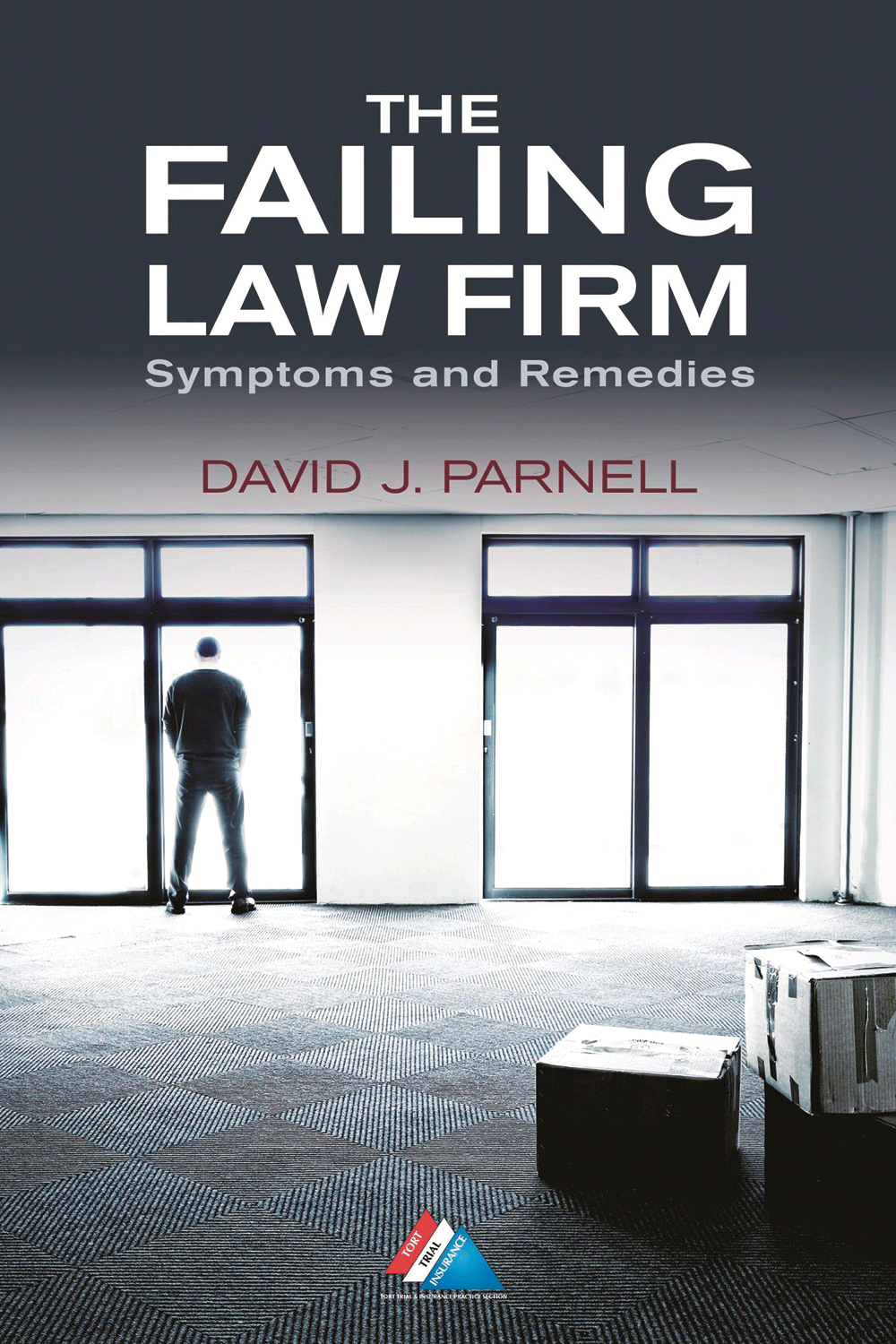 In our round-up of recent publications on law firm performance, Barry Wilkinson outlines the findings of a survey on the cause of law firm failures in the US, and Paul Bennett reviews a new title on financial management

In a post-recession economy, it's essential to lead change effectively in your organisation in order to stimulate growth. Derek Benton provides some tips to get you started on reappraising your leadership style

In the third of his series on strategic planning for a new firm, Steven Petty looks at the challenges of implementing a plan in practice.

The increased pensions flexibility introduced this April presents new opportunities for law firm owners looking to extract profits from their firms through pensions. Duncan Wilson explains

As managing partner of Darbys, Simon McCrum reversed the fortunes of the struggling business and turned it into the fastest growing top-200 law firm in the country. Here, he outlines some key lessons for making change effectively in your firm

Identity theft – especially the creation by cybercriminals of bogus firms – is one the biggest risks facing law firms today. But there are some simple steps you can take to mitigate the risk. Rhonda Treacy-Hales explains

Dan Lancaster explains why switching away from traditional communication systems is key to becoming more competitive, and how you can do it successfully.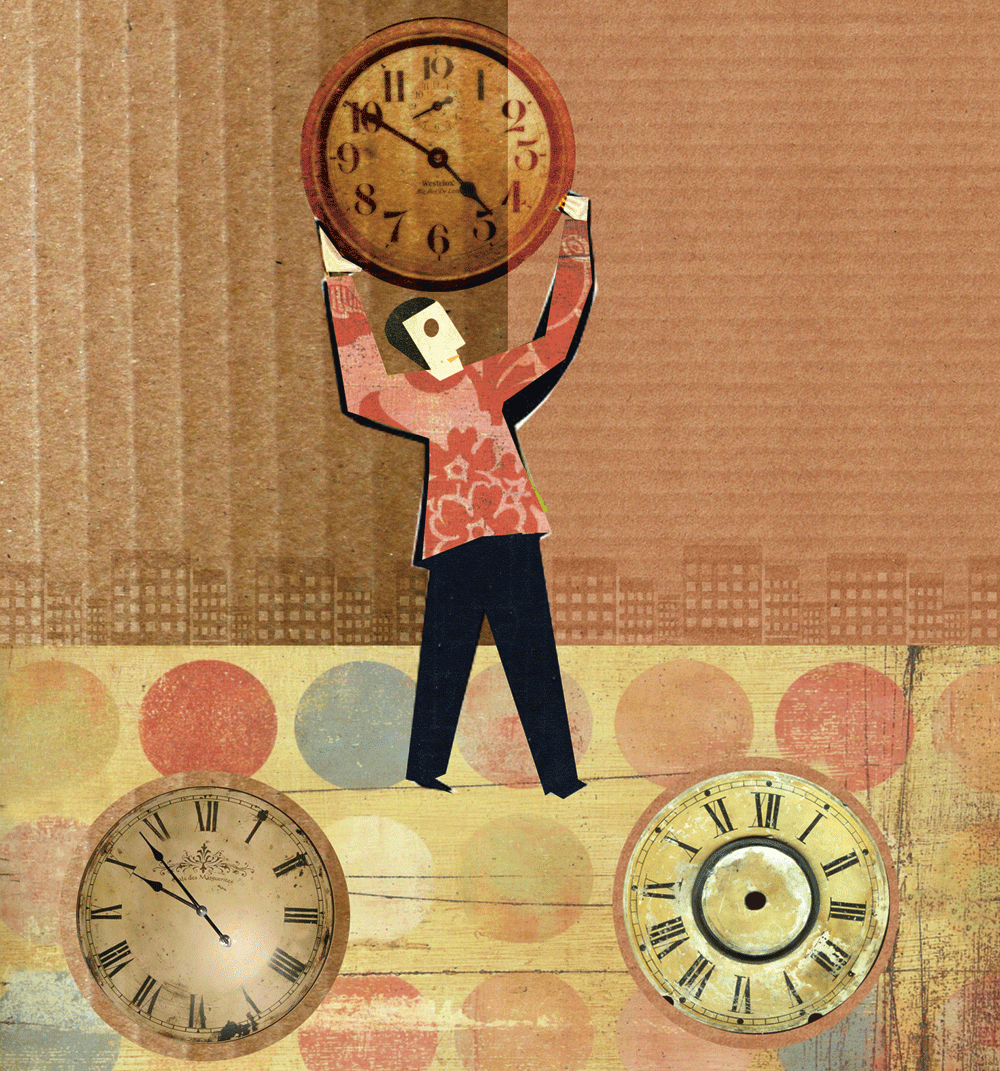 Corporate responsibility programmes may seem the preserve of the bigger corporate law firms but, explains Emma Cooke, they are equally within the reach of smaller firms – and can bring real and significant business benefits

Diana Bentley talks to Steven Zdolyny, director of legal services and compliance officer for legal practice at Riverview Law, about life at the helm of this expanding firm.

The legal sector is seeing a frenzy of mergers and acquisitions activity. But if you want to grow through acquisition, how can you make sure it is self-funding, and achieves your business goals? Fran Gibbons offers an insider's view

As part of our series of articles for small firms, Paul Bennett looks at the challenges of staff supervision and the benefits of getting it right, and offers some practical tips for effective supervision.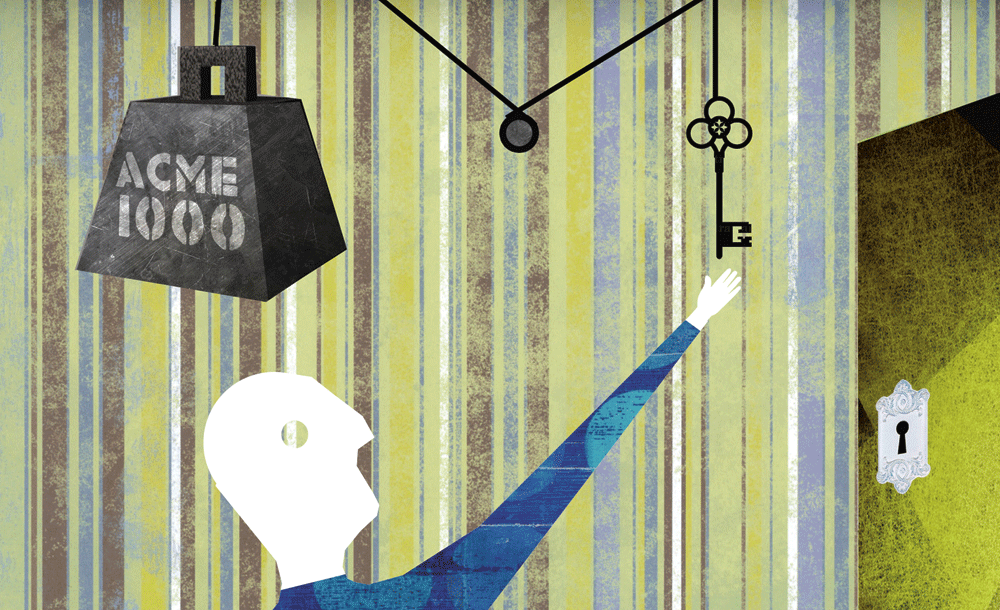 With firms feeling increasingly squeezed from all sides, it may seem tempting to divest yourself of underperforming practice areas. But getting it wrong could just make things worse. Grania Langdon-Down looks at the dos and don'ts