Following our request, the Solicitors Regulation Authority (SRA) has decided to extend the life of the Solicitors Indemnity Fund (SIF) for a further 12 months.

The Law Society has issued a series of warnings ahead of the closure of the Solicitors Indemnity Fund (SIF) on 30 September 2021 – a move that could leave former owners of law firms that shut in the past two decades liable for losses for any new claims.

The Legal Services Board (LSB) has proposed a new 10-year strategy for the whole legal sector, and consulted on the proposals from 9 December 2020 and 5 February 2021.

The government has published guidance on the new local restrictions, which will come into effect from 2 December 2020.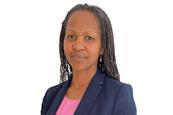 Bola Gibson and Victoria Parry examine the benefits of pay gap reporting, and how to get the most out of the exercise to make a real difference in your firm

Frank Maher examines the growing trend of personal guarantees in the professional indemnity insurance market, and what this means for firms

Rupert Scrase explains what small and mid-size law firms must consider when restructuring staff or making redundancies

Paul Bennett outlines what firm leaders should be aware of when it comes to SRA expectations of staff conduct, both in and out of the workplace

Victoria Moffatt examines the links between compliance and brand, outlining how firms can mitigate reputational issues with a positive compliance culture
Alison Downie details new legal duties for employers when it comes to stopping sexual harassment in the workplace

Pearl Moses examines how to update your policies to fit flexible and hybrid working, as staff return to the office post-pandemic