The Solicitors Regulation Authority (SRA) will once again sweep law firm websites in a bid to drag more of them into compliance with transparency rules.

The Solicitors Regulation Authority's Standards and Regulations are effective from 25 November 2019.

The Solicitors Regulation Authority has expressed concerns about fee earners' understanding of anti-money laundering and the procedures adopted by firms.

Almost one in five law firms are not complying with the transparency rules, the Solicitors Regulation Authority has found in a random web sweep.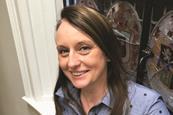 The SRA introduces a new 'freelance solicitor' model next month, allowing solicitors to provide legal services on a freelance basis. But how will the model work in practice, and could it be for you? Marzena Lipman takes a closer look

What does the new 'gig economy' freelancer model mean for your firm? Why is this a management issue? Paul Bennett looks at some of the key challenges

The new SRA Accounts Rules will come into force on 25 November 2019. Rosy Rourke of Armstrong Watson outlines the changes, and what law firms should be doing now to prepare

There have been a number of controversial recent cases at the Solicitors Disciplinary Tribunal involving junior lawyers pressured into making unethical decisions. Richard Burnham looks at how law firms can create an ethical culture and support millennials in making ethical decisions

It's been nearly a year since the General Data Protection Regulation came into force. Frank Maher discusses the lessons he has learned since then advising law firms on the legislation

Andrew Allen provides an overview of the changes to the SRA Accounts Rules, expected to come into force in April 2019. What are the challenges and opportunities, and what do firms need to do now to prepare?

PII is in flux. The market is hardening, free post-run-off cover is ceasing, regulatory changes will introduce classes of solicitor with less or no cover, and proposed changes could reduce minimum cover. Steve Ray and Jenny Screech round up the changes, and the likely effects