Plans to close the Solicitors Indemnity Fund (SIF) have been pushed back by one year until September 2021. This may leave former principles of law firms liable for future claims. Make sure you're prepared.

The Law Society has published a practical framework and toolkit to help law firms return to the office safely, in response to government guidance.

The chancellor has announced the government's intention to introduce a new levy on anti-money laundering-regulated businesses (including law firms).

Following a review of its plans in January 2020, HM Revenue and Customs (HMRC) has confirmed that changes to off-payroll working rules known as IR35 in the private sector will go ahead.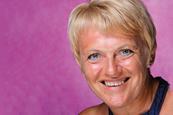 Jo Morris outlines the changes brought in by the Fifth Anti-Money Laundering Directive, and what you need to do to ensure your firm is compliant

In April, the government is planning to make changes to IR35 – the rules around the tax treatment of off-payroll contractors. Scott Campbell explains the changes, and how they could apply to your firm

The new SRA Standards and Regulations have made significant changes relating to referral arrangements, and clarified the regulator's core view: that all referral arrangements must be in the client's best interest. Paul Bennett explains

The SRA introduces a new 'freelance solicitor' model next month, allowing solicitors to provide legal services on a freelance basis. But how will the model work in practice, and could it be for you? Marzena Lipman takes a closer look

What does the new 'gig economy' freelancer model mean for your firm? Why is this a management issue? Paul Bennett looks at some of the key challenges

The new SRA Accounts Rules will come into force on 25 November 2019. Rosy Rourke of Armstrong Watson outlines the changes, and what law firms should be doing now to prepare

There have been a number of controversial recent cases at the Solicitors Disciplinary Tribunal involving junior lawyers pressured into making unethical decisions. Richard Burnham looks at how law firms can create an ethical culture and support millennials in making ethical decisions