The Legal Services Board (LSB) has proposed a new 10-year strategy for the whole legal sector, and consulted on the proposals from 9 December 2020 and 5 February 2021.

The government has published guidance on the new local restrictions, which will come into effect from 2 December 2020.

As the insurance market changes, so do underwriters' approaches to analysing risk. Paragon, in partnership with leading professional indemnity insurance underwriters, has developed a new approach to presenting firms.

The new lockdown came into force in England at 12.01am on 5 November 2020 and is expected to last until at least 2 December.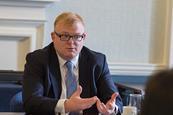 Paul Bennett looks at the new freedoms introduced by the Solicitors Regulation Authority in 2019: what should you consider if you're thinking about taking advantage of the new freedoms, and how can law firms compete with the new models?

Jo Morris outlines the changes brought in by the Fifth Anti-Money Laundering Directive, and what you need to do to ensure your firm is compliant

In April, the government is planning to make changes to IR35 – the rules around the tax treatment of off-payroll contractors. Scott Campbell explains the changes, and how they could apply to your firm

The new SRA Standards and Regulations have made significant changes relating to referral arrangements, and clarified the regulator's core view: that all referral arrangements must be in the client's best interest. Paul Bennett explains

The SRA introduces a new 'freelance solicitor' model next month, allowing solicitors to provide legal services on a freelance basis. But how will the model work in practice, and could it be for you? Marzena Lipman takes a closer look

What does the new 'gig economy' freelancer model mean for your firm? Why is this a management issue? Paul Bennett looks at some of the key challenges

The new SRA Accounts Rules will come into force on 25 November 2019. Rosy Rourke of Armstrong Watson outlines the changes, and what law firms should be doing now to prepare