On 8 February 2021, the Law Society announced it has joined the #10000BlackInterns initiative and encourages law firms and legal businesses to do the same.

No matter how big or small your firm, in-house team or organisation, you can make a positive change to improve disability inclusion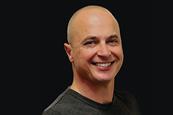 The pandemic has presented challenges for all of us, and the heightened stress has led to an increase in conflict – exacerbated by not being physically together. Julian Hall looks at conflict in the workplace, and how to foster healthy conflict

In the second of our series on conversations about mental health, Lubna Gem Arielle looks at common myths around mental health, and provides a model for having a conversation with a colleague about their mental health
Business growth coach Karl Morris explains the strategic importance of effective planning for law firms.

Alison Woods and Catherine Taylor look at the impact of the pandemic on female lawyers – who have been shown to be shouldering most of the burden of caring responsibilities in lockdown. What can law firm leaders do to improve flexible and blended working opportunities for all staff?

In the rush to set up the right technology and frameworks for working from home, some firms have neglected the culture and people challenges of the new working environment. Jo‑Anne Wild offers some tips

Diana Bentley looks at how law firms have been working to improve the record of the legal profession on diversity and inclusion, and the impact of the Black Lives Matter movement

In the first of a two-part series about how to have conversations with your colleagues and line reports about their mental health, Lubna Gem Arielle provides a brief introduction to mental health in the workplace