Take part in an anonymous survey to help Thomson Reuters investigate market trends in the role of compensation and women in leadership.

We've published new guidance on how to supervise and support junior staff and trainees via hybrid and flexible working models as firms and organisations look to return to the office.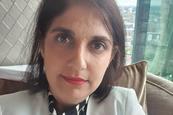 Adeeba Hussain shares her top tips to help firms maintain engagement with their workforce, while transitioning to a hybrid working model

The need for gender diversity when it comes to senior positions in law firms has been long discussed, but what are the actual barriers to women being hired or promoted into these roles? The team at Search Consultancy investigates

Andre Thomas discusses the need for firms to re-evaluate their performance management processes, as our ways of working evolve post-pandemic

Bola Gibson considers the opportunities for firms to reap the benefits of creating a diverse and inclusive office culture

Lucy Trevelyan speaks to Alice Stephenson about why the only way to have a fulfilling career in law, and be herself, was to set up her own firm so she could do things her own way

Jonathan Andrews discusses neurodiversity in the legal profession and draws on his personal experience to provide tips for firms on how to recruit, retain and manage those who think differently

Katie Elmer, head of consultancy at Carbon Footprint, discusses the importance of environmental and sustainablility policies for law firms.