You still have time to take part in our annual financial benchmarking survey. As an additional thank you, we will be entering all those who have completed the survey into our prize draw to win a luxury Christmas hamper.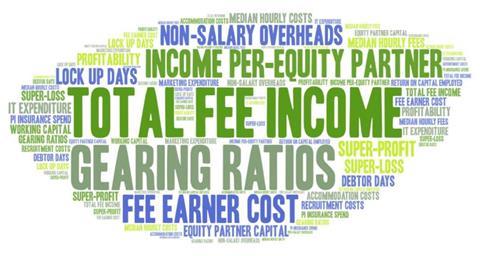 We've extended our submission deadline to Friday 29 October. You'll also receive a free, personalised financial report for your firm.
Sponsored by Lloyd's Bank, the report will help your firm use data to monitor and improve performance, enabling you to make comparisons with similar types of firms.
If you've recently carried out your annual financial accounts, you're likely to have all the information you need to complete the survey.
Don't just take our word for it
"This is the survey that our partners look to each year to compare our direction of travel to our peers and other firms that we aspire to emulate. It is one of the tools that we use to influence our strategic thinking."

Andrew Maddocks, finance director, Laceys Solicitors
Valuable and practical return for your time
The survey takes on average 30 minutes, up to 45 minutes, to complete. Completed responses are strictly confidential. Invest your time today.
"I've been doing the survey for nearly 20 years. Is it worth it? Yes, definitely. We are currently looking at a move to other rented premises. The survey showed what the percentage of rent to turnover is for firms of various sizes so we could make an objective comparison. It also told us that where we are now was probably too cheap!"

Hilton Armstrong, Armstrong Foulkes
The questionnaire is in the form of a spreadsheet which can be completed with figures typically contained in company accounts.
Take a look at our checklist of information to help you to prepare.
Checklist
Headcount for fee-earning and support staff
Income and expenditure under main categories including staff types
Key balance sheet items
Equity partner accounts
Departmental fees and headcount share for larger firms (available from your PII renewal)
In addition, this year's survey contains several questions that will allow you to benchmark your firm's use of COVID-19 support measures versus your peers.
All questionnaires are strictly confidential, held by our survey partner Hazlewoods LLP.
Take a look at an example report
Sponsored by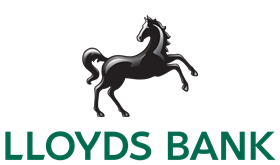 The main report and bespoke reports will be published in spring 2022.
Completed surveys should be emailed to benchmarking@hazlewoods.co.uk by Friday 29 October 2021.
All completed submissions will be entered into a prize draw to win a Fortnum & Mason classic Christmas hamper.
Terms and conditions
1. The prize draw is open to all Law Society members who submit a completed survey entry in the Law Society's Law Management Section Financial Benchmarking Survey 2022 (Survey ) in accordance with condition 2. This prize draw is not open to employees of the Law Society or Hazlewoods LLP, their families, agents or anyone else connected in any way with the prize draw or helping to set up the prize draw.
2. All Survey entries must be submitted via email to benchmarking@hazlewoods.co.uk. Upon completion and submission of an entry into the Survey the name of the individual submitting the Survey on behalf of a firm will be automatically entered into the prize draw. Only one entry per firm is permitted.
3. The closing date of the prize draw is 11.59pm on Friday 29 October. Entries received after this time will not be accepted as valid entries in the prize draw.
4. Neither the Law Society nor Hazlewoods LLP accept any responsibility for entries not successfully completed or received for any reason, including any technical fault (technical malfunction, computer hardware or software failure, satellite, network or server failure of any kind).
5. A winner will be chosen by random draw within 7 days of the closing date.
6. The winner will receive the prize of one Fortnum & Mason Fortnum's Classic Christmas Hamper, retailing online as at 25 October 2021 for £185.00. The prize is as stated and no cash alternative is offered. The prize is non-exchangeable and non-transferable.
7. The prize is subject to availability and the Law Society reserves the right to replace the prize with an alternative prize of equal or higher value without giving notice.
8. The winner will be notified by email or telephone (using details provided at entry) before 15 November 2021 and must provide a postal address to claim their prize. The prize will be sent to the winner by post. If a winner does not respond to the Law Society within 7 days of being notified by the Law Society, then the winner's prize will be forfeited and the Law Society will be entitled to select another winner in accordance with the process described above.
9. The Law Society reserves the right to request proof of identity or to verify eligibility conditions before awarding the prize.
10. The decision of the Law Society regarding any aspect of the prize draw is final and binding and no correspondence will be entered into about it.
11. The Law Society must either publish or make available information that indicates that a valid award took place. To comply with this obligation the Law Society will send the surname and county of the prize winner to anyone who emails corporatecommunications@lawsociety.org.uk or writes to the Law Society, 113 Chancery Lane, London WC2A 1PL (enclosing a self-addressed envelope) within one month after the closing date of the prize draw. If you object to any or all of your surname, county and winning entry being made available, please contact the Law Society on the details above. In such circumstances, the Law Society must still provide the information and winning entry to the Advertising Standards Authority on request.
12. Participants are deemed to have accepted and agreed to be bound by these terms and conditions upon entry. The Law Society reserves the right to refuse entry, or refuse to award the prize to anyone in breach of these terms and conditions.
13. The Law Society reserves the right to hold void, cancel, suspend, or amend this promotion where it becomes necessary to do so.
14. Insofar as is permitted by law, the Law Society, Hazlewoods LLP, their agents or distributors will not in any circumstances be responsible or liable to compensate the winner or accept any liability for any loss, damage, personal injury or death occurring as a result of taking up the prize except where it is caused by the negligence of the Law Society, its agents or distributors or that of their employees. Your statutory rights are not affected.
15. Personal data supplied during the course of this Survey and prize draw will only be processed as set out in the Survey User Notes and in the Law Society's privacy notice. See also condition 11 with regard to the announcement of winners.
16. The prize draw will be governed by English law and entrants to the prize draw submit to the jurisdiction of the English courts.
17. The promoter of this prize draw is the Law Society, 113 Chancery Lane, London WC2A 1PL.