You will have recently received the first Law Management Section e-newsletter in a new format. Each edition will now include unique content commissioned for the Law Management Section, as well as details of events and other news and updates.
The first edition includes an article on file management by the Law Society's partner Chancery Pii, and exclusive previews of two of the plenary sessions at the Law Management Section's finance and business conference, to be held in London on 17 November.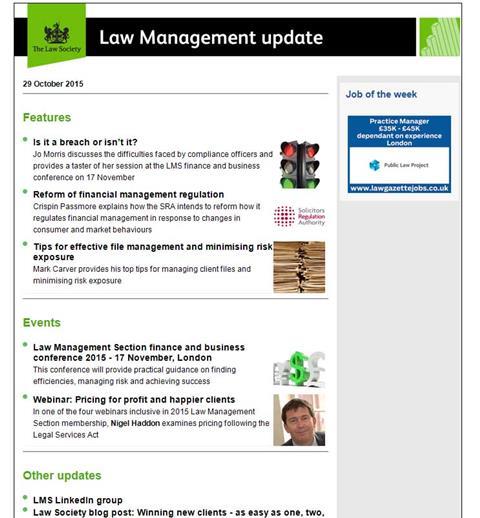 We want to commission content you want to read, and would welcome your suggestions. If you have any ideas about what you'd like to see in future editions of the e-newsletter, why not share them with us?
You can contact the assistant editor of the Law Management Section, Elizabeth Noone, at elizabeth.noone@lawsociety.org.uk.