Complete the Financial Benchmarking Survey before 16 September for a free personalised financial report for your firm.
Sponsored by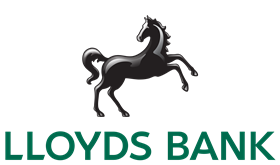 Written and produced by the legal team of Hazelwoods LLP, the survey is widely recognised as the annual financial health check for law firms.
This year, we'll be closing the fieldwork early so you can get the insights sooner to feed into your business planning.
By taking part, you'll receive:
a free 16-page tailored report, showing how your firm's financial performance compares with your competitors
a copy of the full survey results
The streamlined survey takes about 45 minutes to complete and your answers are strictly confidential.
"I certainly recommend any firm to get involved in the survey: it's really worthwhile in my experience … It's a fantastic piece in the overall jigsaw of understanding the various things that come together to make a law firm, and to enable engagement with a full comprehension as to what's going on in the practice."
Chris Hart, chief executive of Wollens
Hear Andy Harris from Hazlewoods talk about the 2022 findings:
How you can use the report
Monitor profitability
Control overheads
Inform partner discussions on:

fees and hourly chargeout rates
fee-earner performance
review meeting and departmental analysis
understanding business trends
comparisons to firms outside of local benchmarking networks
understanding impact
fee-earner and support staff distribution
working capital, debtor days and total lock-up numbers
budget setting and marketing spend
salaries and people costs