Dinara Jarmukhanova, Partner and Head of Kazakhstan Practice of Colibri Law Firm, share her views on legal life in Kazakhstan.
Tell us about your firm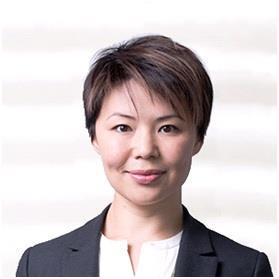 Colibri Law is a full service law firm that works across the entire Central Asian region, covering Kazakhstan, Uzbekistan, Turkmenistan, Tajikistan and Kyrgyzstan. Our particular strengths are banking and finance, energy and subsoil, corporate, insurance and construction law. We are also focusing on growing our international arbitration practice.
Our partners are mostly Western-educated legal professionals with prior experience at international law firms. We provide prompt and high-quality responses to clients' queries. I would describe us as dynamic, driven and innovative.
Have you ever worked as a lawyer abroad?
I was based at the Kazakhstan offices of the international law firms I worked for prior to joining Colibri. I did work out of the overseas offices of those firms briefly on a number of occasions, for example working out of McGuireWoods' offices in Washington DC for about a month in 2003 whilst I was studying for the New York Bar.
How would you describe the current business climate in your country?
Oil prices and the sanctions on Russia have noticeably slowed down the rate of business activity in Kazakhstan. In practice, we have seen private companies being more cautious about their spending and expecting a more efficient return on every dollar of their investment. The reason for this is that, with Kazakh banks downgraded, the banks are finding it difficult to obtain international funding and are lending to businesses much less. This has negatively affected the rate of private business development, particularly for SMEs.
There is quite active development, however, around a cluster of state-funded projects, particularly those where Kazakhstan has made an international commitment, such as Expo 2017 or the State Industrial and Innovation Development Programme. The government promises priority support to investors who bring in new technologies and teach innovative professions to local staff.
Samruk-Kazyna, Kazakhstan's main state holding company, is also inviting investors to implement new projects together. Samruk-Kazyna is currently carrying out 31 projects as part of the government's industrial development programme, reportedly worth $20 billion.
What are the main opportunities and challenges for foreign law firms in your country?
The legal market in Kazakhstan is relatively small and there are a number of major international law firms who have an established practice here. If the firm does not have a number of anchor clients in Kazakhstan prior to entering the market, it would be a challenge to develop a successful practice here.
What advice would you give to companies new to the country?
Take local mentalities into account and look for ways to combine your usual way of doing business with the ways in which business is done specifically in Kazakhstan. Personal contacts are important for doing business everywhere, but I find that you have to pay even more attention to this in Kazakhstan.
What opportunities for co-operations are there between your country and UK law firms?
International transactions made in Kazakhstan are often governed by English law, and UK law firms are normally engaged to advise on them. There is also dispute work that arises under such contracts, normally in LCIA or the English courts.
Another opportunity for co-operation with UK law firms will arise in connection with the establishment of the Astana International Financial Centre ("AIFC"), the law on which was signed by the president in December 2015. The law aims to transform Astana into a regional financial hub by creating attractive conditions for investment and finance. Members of the AIFC will be exempt from corporate income tax, property and land taxes until 1 January 2066. The AIFC will follow English law and will aim to conform to the standards of the world's leading financial centres.
Do clients prefer smaller local firms or larger international networks?
Clients new to the Kazakh market might feel more comfortable working with larger international firms. As such, international firms often count on us to provide high-quality legal support to their clients locally.
What are the practice areas you definitely think a European firm would find business in?
The various projects undertaken by the government where international counter-parties are involved would provide a good opportunity for business in Kazakhstan.
The government has recently set out the 12 priority industries where foreign investment is particularly welcome. These include metallurgy, the oil refining and chemical industries, agriculture, machinery, construction, transportation and telecom infrastructure. Projects in these fields that ensure high added value would be given priority.
What recent legal developments you have seen in your country?
It could be said that Kazakhstan has changed its legislation substantially in recent months. Between November 2015 and February 2016 it amended its Civil Procedure Code to reform its court system, adopted the Entrepreneurial Code that now governs, inter alia, competition law issues and incentives for investment projects. It also amended its labour law, which now arguably affords better protection to the employer rather than to the employee. Further legislative changes are anticipated, including in relation to green energy regulation and arbitration courts. Overall, however, these changes are not drastic and are rather designed to attract investment and simplify doing business in Kazakhstan.
Are you aware of any changes that may affect or changes that took place and had an impact on the profession and practice rights in your country?
There is an on-going discussion about setting up a self-regulating bar association that all legal practitioners would be required to join, which I anticipate will happen in the near future.
Finally, what are your recommendations for visitors to the country?
Kazakhstan has a wide range of natural sites, from the natural flamingo habitat and Swiss-like forested lakes outside of Astana to snowy mountains, waterfalls and singing desert dunes within 50km of Almaty. Set aside a day or two to explore it.
These views are the views of the author and not those of the Law Society.