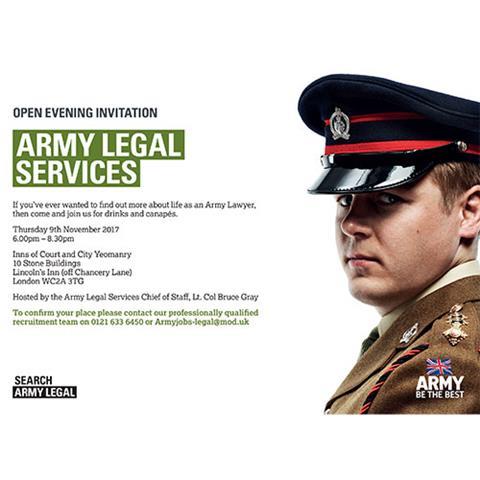 If you've ever wanted to find out more about life as an army lawyer, then come and join the Army Legal Services for drinks and canapés at their open evening event.
The event will be hosted by the Army Legal Services chief of staff, Lt. Col Bruce Gray.
Date
Thursday 9th November 2017
Time
6:00pm - 8:30pm
Location
Inns of Court and City Yeomanry (10 Stone Buildings, Lincoln's Inn (off Chancery Lane), London WC2A 3TG).
How to book
To confirm your place please contact the ALS professionally qualified recruitment team on 0121 633 6450 or Armyjobs-legal@mod.uk