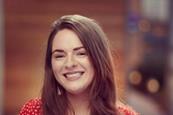 Sinead McGrath tackles concerns about delaying qualification due to Covid-19 and the impact it may have on newly qualified (NQ) solicitors.
Charlotte Parkinson and Logan Murphy discuss the mental health of junior lawyers.
Callum Reed gives his tips on applying for training contracts in these difficult and uncertain times.
Elitism is being allowed to thrive as trainees are still denied a mandatory minimum salary, say Amy Clowrey and Hannah Bignell

Laura Uberoi explores how firms can improve their approach to ESG.