January 2018

Welcome to the first Junior Lawyer Update of 2018 and my first newsletter as chair of the Junior Lawyers Division committee. 2018 also marks the 10th anniversary of JLD.

I would like to start by thanking outgoing committee member Charlotte Parkinson for her hard work, dedication and commitment to the JLD and representing junior lawyers. Also to Ronagh Craddock for her time on the committee and assistance with JLD consultation responses. Finally, my heartfelt thanks to 2017's chair, Bryan Scant, who worked incredibly hard for the JLD, especially with regard to the various consultations issued during his tenure, particularly by the SRA, and his efforts at forging links with our international colleagues and promoting England and Wales as the jurisdiction of choice.

Read more

Adele Edwin-Lamerton
Chair, Junior Lawyers
News
Last year, the JLD undertook a survey on resilience and wellbeing which highlighted high levels of stress and high numbers of junior lawyers experiencing mental health problems connected with work. This year, we are running the survey again to inform initiatives to support junior lawyers. The survey should take no more than five minutes to complete.
Take the survey
Stress in the legal profession - view the free webinar
The Law Society has agreed to introduce guidance for employers regarding notice periods for the retention of trainee solicitors upon qualification. This follows concerns by the JLD that employers are not giving trainees sufficient notice of whether they have secured a newly qualified position or not.

Read more
Applications will open at midday Monday 5 February and close midnight on Sunday 8 April.
Events
This one-day forum will help LPC students and LPC graduates in their search for a training position and give them an opportunity to discuss the issues they face.
Book your place now - 24 February, Leeds
The JLD is holding a free one-day skills event to equip those at the start of their careers with the skills necessary for life in practice.
Book your place now - 10 March, Bristol
The JLD annual conference and ball provides invaluable advice on taking control of your career and offers a mix of keynote speeches, practical breakout sessions and networking opportunities. Prices start from £60.

Read more and book - 28 April, London
Other news
Features
Consultation responses
JLD Benefits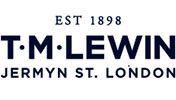 JLD members can take advantage of special discounts through regular exclusive offers.

Read more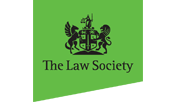 Visit the Law Society Bookshop to see which publications are available to JLD members at reduced rates.

See discounted publications