Amy Clowrey updates members on recent JLD activities and other news likely to be of interest to junior lawyers.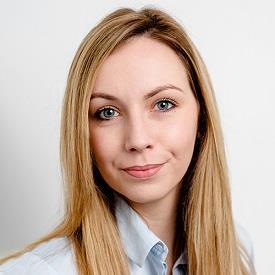 Welcome to the latest JLD chair's update.
Everyone seems to be slowing down and signing off for their summer holidays, but not the JLD. The JLD has been hard at work representing you.
Firstly, I would like to start with a thank you. As mentioned in my last update, Spring is an exceptionally busy time for the JLD committee with our regional forums and annual conference and ball taking place. I would like to thank everyone involved in making those events a success including the JLD committee, Merseyside JLD, South Hampshire JLD, Bournemouth JLD, speakers, delegates and everyone else that assisted.
During my last update, I explained that the JLD had joined the Criminal Legal Aid Defence Practitioner Advisory Panel which will have input into the government's review of criminal legal aid.
The JLD has created a sub-committee of junior lawyers to feed into this review and asked junior lawyers to apply to sit on this sub-committee. I confirm that a sub-committee has now been established and I would also like to thank all of those individuals that put themselves forward. We will keep you up to date on the JLD's work in relation to the review.
With regard to the Solicitors Qualifying Examination ("SQE"), the JLD has recently written to the Justice Select Committee to ask that they review the Legal Service Board's decision to approve the SQE Part 1. See below for further information.
As ever, we want to represent your views as our members throughout our term on the committee. Let us know your views and concerns so we can speak out on your behalf.
You can email us at juniorlawyers@lawsociety.org.uk
Policy update
Solicitors Qualification Exam - what we know so far
In my previous update I informed you that the SRA undertook testing and piloting of SQE Stage 1 in March. The results of this pilot are due to be published in July.
We will continue to engage with the SRA to encourage them to provide answers to our members' concerns surrounding the detail of the assessment. Once we learn any news, we will share it on our website and social media channels, so please keep an eye on those for further developments. In the meantime, keep up to date via the SRA website .
Justice Select Committee: LSB's decision to approve the SQE Part 1
On 21 June I wrote to Bob Neill MP, chair of the Justice Committee requesting an inquiry into the Legal Services Board's decision to approve the SRA's introduction of the SQE. The JLD is concerned that the SQE proposals (if implemented) would:
be contrary to the public interest
not be in the interest of consumers
result in lower professional standards
We are asking the Justice Committee to hold an evidence session or short inquiry into the Legal Services Board's approval of the SQE to date before the next stage of the SQE application process. The JLD is supportive of a centralised assessment however we must ensure that the assessment is fit for purpose.
Justice Select Committee: Court and Tribunal Reforms inquiry
The Justice Committee is holding an inquiry into the HMCTS reform programme to consider the progress made with the reforms so far and the implications of planned changes, particularly in relation to access to justice.
The Committee was interested in evidence of the effects and potential effects of the HMCTS reform programme on access to justice, as well as the management of the reform process. The JLD submitted written evidence to the Justice Committee which has now been published and which I can share with you.
JLD fights for protection of junior lawyers
In April the Junior Lawyers Division wrote to the SRA seeking further regulatory protections for junior lawyers.
In that letter the JLD called upon the SRA:
to review its position on both the move to deregulate training contracts and training principals and the removal of the mandatory minimum salary for trainee solicitors
to ensure that safeguards be put in place to protect junior lawyers undertaking the work experience element of the SQE and that the SRA confirmed how it intends to ensure that aspiring solicitors are not exploited during this work experience
to take action against organisations employing junior lawyers and solicitors that permit toxic and unhealthy working environments to subsist
This was a continuance of dialogue between the JLD and the SRA regarding regulatory protection for junior lawyers.
The JLD has now received a response to its April letter from Julie Brannan, director of education and training at the SRA, which can be summarised as follows:
The SRA has declined to reconsider its previous decisions, despite the concerns the JLD raised with its request, with regards to the deregulation of training contracts and training principals, and also the removal of the mandatory minimum salary for trainee solicitors. The SRA has cited Principle 8 of the current SRA Handbook and also its new Code of Conduct (due to come into force in November 2019) as adequate means of promoting non-exploitation and helping protect all lawyers from toxic work cultures.
The JLD also stressed the importance of future safeguards being considered and implemented in light of the incoming SQE, particularly with regards the qualifying work experience element. The SRA has however stated it is not appropriate for minimum salary requirements to be applied to the qualifying work experience due to the broader range of experiences available under this route. The SRA also believes that its compilation and publication of data about training providers' performance in relation to the SQE assessments will create a more transparent and accountable training market.
The JLD intends to consider this response and continue the dialogue on these important issues for protection of junior lawyers. In the meantime, we will continue to provide informative seminars, podcasts and articles on issues that affect junior lawyers.
Criminal Legal Aid Defence - government review
As mentioned in the introduction, the Criminal Legal Aid Defence Practitioner Advisory Panel which will have input into the government's review of criminal legal aid. The JLD created a sub-committee of junior lawyers to feed into this review by asking junior lawyers to apply to sit on this sub-committee. This sub-committee has now been finalised and we will keep you up-to-date on future developments.
Law Society Council seat elections
Voting for the Law Society Council seat vacancies closed on 20 June and I am delighted to announce that Sinead McGrath and James Kitching have been elected as Law Society Council members representing the following JLD constituencies:
Sinead McGrath: LPC student / trainee seat (two-year term)
James Kitching: Solicitor 0-5 years (four-year term)
Congratulations to Sinead and James who officially take their seats following the Law Society AGM on 4 July. Congratulations also to a number of junior lawyers who were successful in the election for other Council seats. I hope to provide you with more information about this in my next update.
I would also like to take the opportunity to thank the outgoing JLD Council members, Kayleigh Leonie and Prisca Wharton, for all their hard work, dedication and commitment to the JLD during their time on the Law Society Council.
Kayleigh, in particular, has been actively involved with the JLD since 2013 having first served on the JLD executive committee and then most recently on the Law Society Council. Kayleigh has been instrumental in raising awareness of mental health, resilience and wellbeing amongst junior lawyers and for putting this important issue on the map.
News in brief
'Legally Disabled?' project launches solicitor's questionnaire
The JLD is pleased to support a recent initiative of the Lawyers with Disabilities Division which aims to look at the careers of disabled people in the legal profession. They want to hear from those in the profession, and those aspiring to enter the profession, who have a disability and would like to take part in their research project. The deadline for replies to their questionnaire is Sunday 7 July.
CEDR New Dialogues Programme 2019
The Centre for Effective Dispute Resolution ("CEDR") has announced details of its New Dialogues Programme 2019 for future leaders. If you are under 30 apply by 16 September to attend this free course and develop 21st Century conflict management, negotiation, communication, and leadership skills.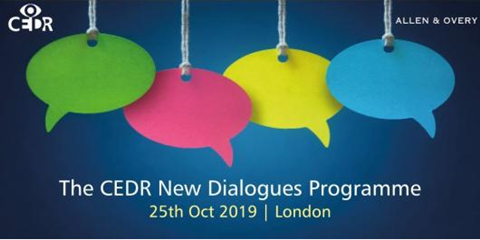 Career companion for junior lawyers
Check out the Law Society guidance, resources and support to help junior lawyers develop their career opportunities.
Practising certificate fee consultation 2019-20
Complete the Law Society and SRA's short survey and share your views on the work that your fee supports. Deadline is midnight 28 June 2019.
Looking to secure a training contract?
Join the aspiring solicitors currently being contacted by Linklaters, Slaughter and May, Pinsent Masons, Eversheds and more! The Lawyer Portal, in official partnership with the Law Society, is excited to introduce a new partnership with Vantage, an innovative recruitment channel which matches talented aspiring solicitors with law firms.
By signing up students will be showcased to some of the world's leading firms and be given exclusive access to training contract, work experience and vacation scheme opportunities.
Visit the Vantage website to find out how you can get involved.
International Bar Association - bullying and harassment in the legal profession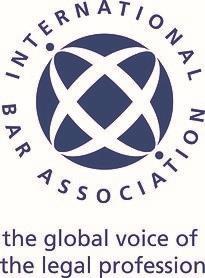 On 15 May the International Bar Association published the results of their global survey into bullying and sexual harassment in the workplace. Almost 7000 responses were received. The results confirmed that bullying and sexual harassment is widespread in the legal profession.
Some of the key findings from the survey include:
1 in 2 women and 1 in 3 men have experienced bullying in the workplace; 1 in 3 women and 1 in 14 men have been sexually harassed
in 57% of bullying cases, incidents were not reported, with the figure rising to 75% or episodes of sexual harassment
65% of bullied practitioners having left or considered leaving their workplace as a result
policies regarding bullying and sexual harassment are only present in only 53% of workplaces
1 in 5 workplaces have conducted training in recognising and reporting problems in these areas
The JLD is particularly concerned about the results of the survey as it was found that bullying and sexually harassment disproportionately affects younger members of the profession. As the JLD represents the junior end of the profession, a high number of our members are likely impacted by bullying and sexual harassment in the workplace.
The report states "The profession should take all necessary steps to engage with and raise awareness about these issues among younger members of the profession."
We would urge all members to bring this to the attention of their local junior lawyers division, law society and employer.
Read further information about the survey report
Horsfall Turner essay prize 2019 now open
If you are a trainee, paralegal of stagiaire you can enter this essay competition, supported by the Law Society's Competition Section, which is designed to encourage junior lawyers to engage with competition and European law. There is a cash prize of £1,000 for the winning essay and £250 for the runner up. Closing date is 21 October 2019.
What inspires you to do legal aid work?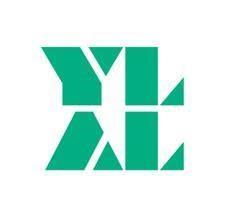 Young Legal Aid Lawyers (YLAL) has recently published two accounts from junior lawyers telling their personal stories of what it is like to work in in legal aid and how important legal aid is to the clients they help.
If you're a legal aid lawyer (or aspiring!), they now want to hear from you.
They want to hear about your student loans, your journey to get a training contract or pupillage, your long days, your missing lunch breaks, your adjourned court hearings, your late nights, your vulnerable clients, your big case wins and why - despite all of the challenges - you became a legal aid lawyer.
Other news
Opportunity in Italy for junior lawyers
European Law Academy announces the Young Lawyers Contest
Prospects Careers looking for junior lawyer case studies for online law section
Focus on practice - Intellectual Property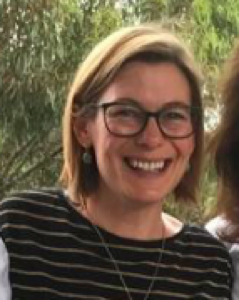 What does a career in IP look like? Madeleine Richards, head of legal & business affairs at ITV, gives an insider's view on a career in intellectual property law and why it would appeal to junior lawyers.
Ever wondered what it's like to work in another legal jurisdiction?
JLD events
Forum - career development for junior lawyers: Saturday 21 September 2019, London
All day free event aimed at trainees, NQs and junior lawyers to help equip those at the start of their careers with skills and knowledge to help them to diversity, develop and progress in their careers. The programme will be available soon but you can register your interest .
Forum: helping you to secure a training position: Saturday 5 October 2019, London
All day free event aimed at LPC students and LPC graduates looking for a training position. The day will consist of a series of presentations which will help to enhance your chances of success. The programme will be available soon but you can register your interest .
International Weekend: 27 - 29 September 2019, London
Make sure you save the date and book your place for this year's International Weekend, which will take place between 27 September and 29 September 2019 in London.
Highlights will include:
a varied mix of technical and skills-based seminars
distinguished guest speakers
an introduction to the Commercial Court, with the opportunity to witness a criminal or civil hearing
networking events, including a black-tie gala dinner at the Law Society
the International Oratory Competition
International Weekend 2019 promises to give delegates fantastic opportunities to:
meet fellow junior lawyers from across Europe and even further afield
discover the best that London has to offer
enjoy a stimulating educational programme
benefit from crucial networking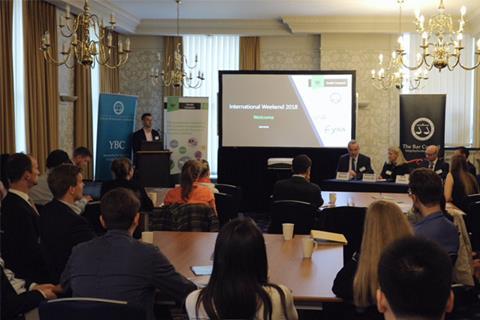 International Weekend gala dinner: Saturday 28 September 2019, London
If you can't join us for the whole of International Weekend, why don't you join us for a spectacular gala dinner on Saturday 28 September 2019 at the Law Society's Grade II listed building in London. The black-tie event forms part of the larger International Weekend 2019 , which is open to all. The gala dinner is targeted at junior lawyers in England and Wales and young lawyers from overseas jurisdictions.
There are a limited number of early bird discounted tickets on sale now. Please note that booking fees apply.
Find out more and book your ticket
JLD annual conference and ball 2020: Save the date - Saturday 25 April 2020
The 13th Junior Lawyers Division annual conference and ball will be held on Saturday 25 April 2020 at the Law Society in central London.
Offering a mix of keynote speeches, practical breakout sessions and networking opportunities, the JLD annual conference and ball provides invaluable guidance on taking control of your career.
Save the date and register to received information nearer the time.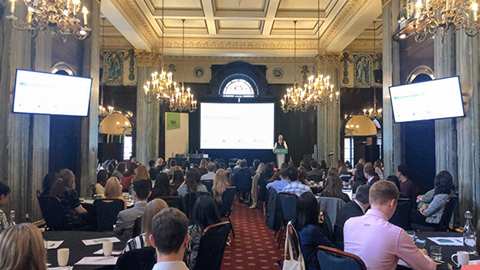 Other events
London Young Lawyer summer boat party (27 June, London)
Free event for junior lawyers working in civil dispute resolution (11 July, Birmingham)
Pride Season 2019 – march with the legal professions (until August in various locations)
Resilience and wellbeing workshops (June to July, various locations)
Career development workshops (June to July, various locations)
An introduction to lawtech (multiple dates, London)
Legal Support Trusts regional Legal Walks (until October, various locations)
Law Society Excellence Awards presentation ceremony (23 October, London)
JLD in the news
Since the last Chair's Update in April the JLD committee has continued to contribute features for The Lawyer and the Law Society Gazette.
These features range from topical issues affecting the profession, with a particular focus on junior lawyers, or career development including spotlights on individual committee member's areas of practice.
We also continue to be approached by the legal media more generally to comment on news items as they break. Please see our latest output since my last update which continues to focus mainly on protection for junior lawyers, resilience and wellbeing and the SQE.
JLD features (in the Gazette and the Lawyer)
We need to get a grip on stress
Using a civil standard of proof for quasi-criminal sanctions doesn't give solicitors a sporting chance
Calling time on our booze culture
Retaking control of the lawtech in our lives
Featuring the JLD
Junior lawyers urge justice committee to review approval of super-exam
Junior lawyers seek to have approval of the SQE overturned
New exams will lower standards, junior lawyers claim (The Times £)
Top firms commit to improve social diversity with recruitment tool
Junior lawyers accuse SRA of abandoning them
I was sworn at and told I was useless': law's problem with bullying at work
My experience of working in a toxic environment
Mental Health Awareness Week - the lawyer image
Supporting Solicitors: campaign challenges mental health stigma
SRA dismisses calls to reintroduce mandatory minimum trainee solicitor pay
Groups join forces to launch #SupportingSolicitors campaign
From lawyer to legal entrepreneur: You're programmed to be risk averse - but you can't fear failure
JLD writes open letter to SRA about SQE concerns
And finally…
… a reminder of the benefits JLD members can take advantage of.



Amy Clowrey
Chair, Junior Lawyers Division
The JLD is all about its members and their needs. To enable the JLD committee to better represent you, we want to hear from you. Get in touch at juniorlawyers@lawsociety.org.uk or through our social media channels to give us your thoughts, seek our support or just to connect.