Amy Clowrey updates members on recent JLD activities.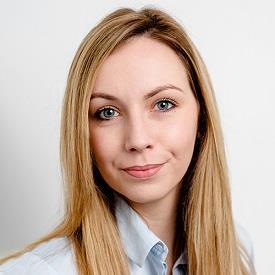 Welcome to the first JLD Chair's Update for 2019.
We've had a very busy year so far (and it's only February!) responding to consultations, lobbying on your behalf and arranging some fantastic events for 2019. We have also launched our third resilience and wellbeing survey and published the results of our recent Lawtech survey (more on this later).
As ever, we want to represent your views as our members throughout our term on the committee. Please let us know your views and concerns so we can speak out on your behalf. You can email us at juniorlawyers@lawsociety.org.uk .
Forthcoming JLD events
JLD annual conference and ball - 6 April 2019
The JLD will celebrate its 12th annual conference and ball on 6 April 2019 at the Law Society.
Offering a mix of keynote speakers, plenary and breakout sessions and networking opportunities, the conference is an opportunity for personal and professional development.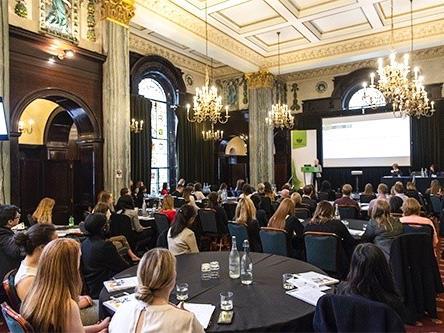 As 2019 marks 100 years of women in law, we are pleased to announce our keynote speaker is Dana Denis-Smith, founder of the First 100 Years project .
Watch our video from the 2018 conference and forum
Book your place now - early bird rates available
Principal sponsor
Free JLD career development forums - February and March
As well as the JLD annual conference and ball on 6 April next year, the JLD is also pleased to let you know about other JLD events taking place in 2019.
Our LPC student training contract forum and junior lawyer career forum will be taking place in Liverpool and Southampton in February and March respectively. These free events have become popular fixtures in the JLD calendar and there is even an opportunity to get your CV reviewed:
The student forum is aimed at LPC students and LPC graduates seeking a training position and includes a series of presentations designed to maximise their chances. This event is being held on 9 February at Liverpool John Moores University in partnership with the Merseyside JLD.
Book your place
The junior lawyer forum on 2 March at Southampton Solent University is for trainees and junior solicitors and is aimed at equipping those who are at the start of their careers with the skills and advice necessary to progress, diversify and develop within the legal profession. This event is being co-hosted with the Bournemouth and South Hampshire JLDs.
Book your place

JLD national committee meetings - dates for 2019
The JLD national committee meets three times a year and includes the JLD executive committee, Law Society Council members, representatives from the local JLD group network, LPC students and representatives of other Law Society divisions (such as the Lawyers with Disabilities Division).
The purpose of the national committee is to provide:
a forum for issues affecting junior lawyers to be discussed and policy positions to be settled and actioned accordingly
an opportunity for the JLD committee to obtain feedback from the local JLD group network on issues affecting junior lawyers at a local level
We recently held a meeting on 26 January at which Julie Brannan, director of education and training at the SRA, gave an update on the implementation of the Solicitors Qualification Exam (SQE) and Simon Davis, vice president of the Law Society, spoke about the challenges and opportunities facing the profession.
We also asked the national committee whether there is anything else that the JLD should be doing to improve resilience and wellbeing in the workplace.
The meeting dates for the remainder of the year are as follows:
Sunday 7 April
Saturday 12 October
If you are a JLD member (an LPC student, LPC graduate, trainee or solicitor up to five years qualified) and want to get involved with the JLD but unsure where to start you can attend this meeting as an observer.
If interested in attending, please email juniorlawyers@lawsociety.org.uk to find out about availability. All meetings are held at the Law Society in London.
The JLD on Instagram - follow us

In November the JLD set up an Instagram account which is already attracting a constant flow of new followers.
Follow us
Resilience and wellbeing - take our survey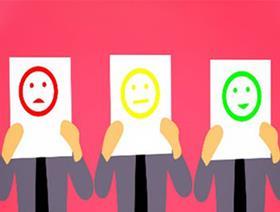 In January, the JLD launched its third annual resilience and wellbeing survey aimed at junior lawyers.
This survey will build upon the previous two JLD resilience and wellbeing surveys which saw the publication of the JLD best practice guide for employers: Supporting resilience and wellbeing in the work place .
The JLD is currently reviewing this guidance for release before the summer. We have also uploaded resilience and wellbeing information on the JLD website which includes links to reports, articles, webinars and other sources of help and assistance .
Please encourage your colleagues and friends to undertake the survey. We would be very grateful if you could please ask your organisation to support the survey by posting a link to it on the intranet or sending it to all junior lawyers in the organisation.
Take our survey here – we value your input
Lawtech and junior lawyers - survey report published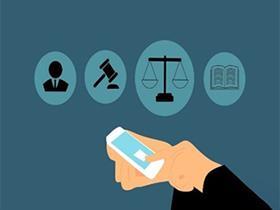 Staying on the subject of surveys, in 2018 we invited our members to take part in our Lawtech survey.
We are keen to gain insight into how technology is affecting junior lawyers and how, if at all, lawtech will impact junior lawyers going forward. I am pleased to confirm that the survey report has now been published.
Notable findings included:
Despite the perceived hype of lawtech, almost half of respondents (49.5%) felt that they didn't already know what it was prior to answering the survey and almost two-thirds (63%) reported that lawtech was not having an impact on their current job responsibilities.
This lack of understanding appears to be linked to a lack of education and training on the topic. 61% of respondents stated that they had little or no information/training on lawtech on the LPC and felt their course should have provided it and just 2% of respondents felt they had received all the lawtech information and training they needed from their LPC provider.
Almost three-quarters of respondents (71%) thought their area of law could benefit from advances in lawtech and 43% that there would be a decrease in the number of those qualifying in the period of five to 10 years from now.
Read our Lawtech survey report
JLD essay competition 2018 - winners announced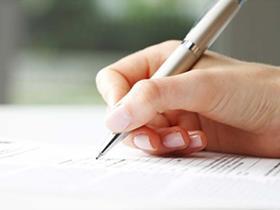 We are delighted to announce the winner of the JLD essay competition 2018 - 'How will the rule of law be affected by advances in legal technology?'
Congratulations to Lucy Mellor, a trainee based in Manchester, for her winning essay and to Daniel Gray, a trainee from London who was highly commended.
Thank you to all those who entered. Find out more and read the winning essays
The 2019 JLD essay competition will be launched in July.
Solicitors Qualification Exam (SQE) - what we know so far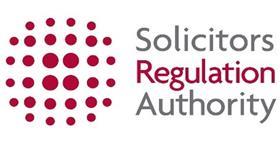 The JLD committee aim to keep you update on developments regarding the Solicitors Qualifying Exam (SQE).
On 8 November 2018 the SRA announced that the SQE will be introduced in autumn 2021 (the previous launch date was 2020) with the candidate fee likely to range between £3,000 - £4,500.
The SRA are in the process of testing and piloting SQE Stage 1. The pilots will take place on 20-22 March. Further information can be found on the SRA website .
We will continue to engage with the SRA to encourage them to provide answers to our members' concerns surrounding the detail of the assessment. Once we learn any news, we will share it on our website and social media channels, so please keep an eye on those for further developments. In the meantime, check out our SQE briefing note on what we know so far.
Policy update
Minimum recommended salary for trainees increased
It has now been announced that the minimum salary for trainee solicitors recommended by the Law Society has increased by 2.6% to £19,619 outside London and £22,121 in London. The new rate comes into effect on 1 May 2019.
Based on previous guidance, employers are encouraged to implement the increase as soon as they can, on or after this date, and at least within six months.
The JLD was integral to the development and introduction of a minimum recommended salary to trainees as best practice. Visit the JLD website for further information.
Exemptions for qualified lawyers from outside the UK from the Qualified Lawyers Transfer Scheme in the event of a no-deal Brexit
In January the JLD responded to the SRA's consultation on the Qualified Lawyers Transfer Scheme (QLTS) and Brexit which sought views on the SRA's recommended approach in relation to qualified lawyers from outside the UK and part-qualified EU candidates in the event of a no-deal Brexit.
SRA Handbook reforms
In January we wrote to the SRA seeking clarification of the supervision requirements of solicitors in non-Legal Service Act regulated firms.
In particular we wanted to know whether there were any minimum requirements. In response the SRA said that there were no minimum requirements but that there would be safeguards in place.
Flexible Operating Hours pilot
In November 2018, HMCTS announced that they would be testing flexible operating hours in civil and family courts in Manchester and Brentford commencing in spring 2019.
In response, the JLD wrote to the Ministry of Justice outlining further its concerns about the proposals and the impact this would have upon junior lawyers. In response the JLD has been invited to meet with the chair of the HMCTS Evaluation Advisory Group (EAG). We will update our members on the outcome of that meeting in due course.
Read the JLD response to the HMCTS FOH pilot consultation and letter to Ministry of Justice
News from the Law Society
JLD Council seat elections
The JLD has three seats on the Law Society Council - one seat for LPC students and trainees and two seats for solicitors up to five years qualified. The LPC/trainee seat and one of the solicitor seats will become vacant this year.
Nominations for these seats (and other Council seat vacancies) will open in early April. We will post details on our website. If you think you have got what it takes to represent your peers watch this space.
International Women's Day 2019 - events
To celebrate this year's International Women's Day the Law Society is hosting a series of events from 5 March to 12 March. We would encourage junior lawyers to support these events.
Diversity Access Scheme - now open
Aspiring solicitors can now apply for a place on the Law Society's Diversity Access Scheme (DAS) which has just opened for its next intake of students.
DAS aims to help improve social mobility and diversity in the legal profession by supporting people who face exceptional social, educational, financial or personal obstacles to qualifying as a solicitor.
Recruitment to the Diversity Access Scheme is open from 4 February until 6 April 2019. Find out more about the scheme
The JLD is keen to support the Law Society's latest criminal justice campaign. The campaign highlights that our criminal justice system is facing a crisis following years of underinvestment and neglect.
It argues that the system is facing an avalanche of problems including:
growing shortages of duty solicitors
increasing court closures
barriers to accessing legal aid
problems with disclosure
Find out more about the campaign and how you can get involved and give support
My Law Society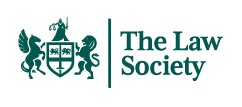 Do you know about My Law Society and how you can benefit from it? It is an online account where you can access some Law Society digital and web services.
You can customise your My Law Society homepage news feed to show stories around your professional interests, and also add more information to your Find a Solicitor profile, including a biography and details of your social media accounts.
My Law Society also includes a number of self-service features such as contact details and marketing preferences. For further information about My Law Society and how to subscribe, visit the Law Society website .
JLD in the news
Since the last Chair's Update in December, the JLD committee has continued to contribute features for The Lawyer and the Law Society Gazette.
These features range from topical issues affecting the profession, with a particular focus on junior lawyers of course, or career development including spotlights on individual committee member's areas of practice.
We also continue to get approached by the legal media more generally to comment on news items as they break. Please see our latest output since my last update which focuses mainly on lawtech, resilience and wellbeing and trainee salaries.
JLD features
Age and PQE do not stop you reaching top roles in the profession
What is social mobility and what more can junior lawyers do to help?
Lawtech: Give yourself the edge
Where to start as a mature candidate changing careers into law
Weighing the cost of qualification
Featuring the JLD
https://www.businessupnorth.co.uk/yorkshire-solicitor-elected-as-chair-of-the-junior-lawyers-division-of-the-law-society/
Yorkshire's Amy Clowrey and Charlotte Parkinson elected to JLD roles
The Solicitors Qualifying Exam: everything we know so far
Flexible court hours: minister offers assurances as juniors protest
Junior lawyers demand answers on firms' mental health measures
Solicitor sets up phone line to help 'terrified' juniors in 'cultish' firms
Flexible court hours: minister offers assurances as juniors protest
Junior lawyers to be asked if AI will render them obsolete
The number of trainee solicitors earning less than the recommended minimum salary has fallen by a third
Juniors angry over flexible court hours
Law hopefuls fear revealing mental health issues to employers
Lawtech is a puzzle to junior lawyers, JLD survey shows
Lawtech? We've no idea what it is', say 50% of junior lawyers
Junior lawyers from Freshfields and the JLD to join LawCare CEO and top academic to discuss mental health
Young lawyers are laid back about lawtech
Half Of Junior Lawyers Unaware Of Legal Technology
Two thirds of junior lawyers report LawTech does not impact their job
Pay trainees a 'fair' salary, Law Society urges
Training lawyers for tomorrow
And finally…
… a reminder of the benefits JLD members can take advantage of.



Amy Clowrey
Chair, Junior Lawyers Division
The JLD is all about its members and their needs. To enable the JLD committee to better represent you, we want to hear from you. Please get in touch at juniorlawyers@lawsociety.org.uk or through our social media channels to give us your thoughts, seek our support or just to connect.