Charlotte Parkinson, new chair of the Junior Lawyers Division, updates members on recent JLD activities and other news likely to be of interest to junior lawyers.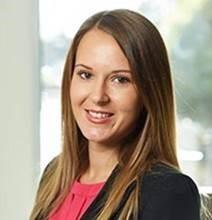 Welcome to the latest update from the Junior Lawyers Division and my first as chair of the JLD. I am honoured to represent the JLD and the interests of junior lawyers in the year ahead.
I would like to start by thanking the outgoing committee – Nicola Wilding, Leah Caprani (who stepped down as student representative but was re-elected for a further two-year seat), James Kitching (who is now a Law Society JLD Council member representing solicitors 0-5 years PQE) and the immediate past chair, Amy Clowrey. I thank them for all their incredible hard work and dedication to the JLD during their time on the previous committee.
Also, a special thank you to our outgoing Law Society JLD Council member, Kayleigh Leonie, for her outstanding service to junior lawyers over the years and, most recently, her significant work for the JLD's wellbeing initiative. These efforts have resulted in the Law Society this year updating the publication, Supporting wellbeing in the workplace: Guidance for best practice, for employers to promote good mental health in the workplace. Kayleigh has gone above and beyond for this cause and continues her work as a trustee of LawCare. We hope to continue engaging with Kayleigh and LawCare on this important policy going forward.
I would also like to take the opportunity to welcome the new JLD 2019-20 committee. The entire committee is dedicated to representing the interests of our members and are looking forward to a busy and rewarding twelve months ahead. Meet the new JLD committee here.
A few items in brief:
Our chosen charity for the year ahead is MQ: Transforming mental health (further details are below) and we are delighted to promote this incredible leading charity looking into research on mental health.
On 10 December the JLD co-hosted a Christmas quiz in partnership with the Young Barristers Committee to celebrate 100 years of women in the law. I am pleased to report that the event was a sell out and that we raised £1,356 for the charity Rights of Women.
Please support our forthcoming events:
Policy update
JLD focus for 2020
Following our recent elections, we are pleased to announce our new JLD committee and our 2020 focus on:
Access to the profession (particularly the SRA's proposal for a centralised assessment (SQE)) and social mobility
Access to justice, including court reforms and criminal legal aid
Wellbeing in the profession and raising awareness of bullying and sexual harassment in the workplace
Developing international relationships with other junior lawyer groups
The impact and development of lawtech
We want to represent your views throughout our term on the committee - please let us know your views and concerns so we can speak out on your behalf.
Solicitors Qualification Exam (SQE)
In November, the JLD wrote to the Legal Services Board, the Justice Select Committee and the Welsh Language Commissioner in relation to our ongoing concerns with the development of the SQE. The JLD also continues to engage with the SRA and the Law Society in relation to our concerns to ensure that the SQE is fit for purpose.
Following the Law Society and the JLD's joint letter to the SRA on 5 September, we have since written a further joint letter with the Law Society to the SRA on 26 November 2019 further highlighting our concerns with the new SQE. To summarise, our concerns relate to:
Ensuring that the SQE encourages a more accessible, open and diverse profession
To provide a transparent process for the development of the SQE assessments, particularly in relation to disability and ethnicity
A call for the SRA to join the Law Society in their request of government for loans to be made available for those seeking to sit the SQE
A request for the SRA to conduct further risk assessments before making a further application to the LSB as well as a fully independent EDI risk assessment before the introduction of the SQE in Autumn 2021
The need for more clarity and certainty for those who will be signing off on QWE and consideration of the SRA's Regulations
Further consideration of the timing of the SQE Part 2 and whether this should be after a candidate's qualifying work experience, in order for it to be a final test of a candidate's ability to be certified as a qualified solicitor of England and Wales
The development of an SQE timetable to aid the profession in preparing for the sweeping changes brought in by the SQE
Further engagement with key stakeholders on offering the SQE in the Welsh language
As the introduction of the SQE is less than two years away, to ensure the SQE is a success, it is essential that information is made available, accessible and transparent to the profession. It's crucial that the SRA continue to listen to stakeholders and the JLD will continue to engage in this conversation.
Once we learn any news, we will share it on our website and social media channels, so please keep an eye on those for further developments.
Social mobility
Over the past year the JLD, led by Adam Hattersley of the JLD executive committee, has been concentrating on social mobility in the legal profession.
On 5 November, the JLD hosted a roundtable event in Manchester to discuss how the legal profession can combat social mobility. This roundtable involved those who have achieved their rightful place in the profession despite disadvantages in (variously) social background, schools, caring commitments and financial barriers, as well as two law schools charged with improving the diversity of their student intake, and national and Manchester Law Society staff and officers. You can read about the discussions here.
Thank you to Fieldfisher for hosting us.
The JLD will be looking to organise another of these roundtables in 2020. Keep an eye on the website or our social media for more information to follow.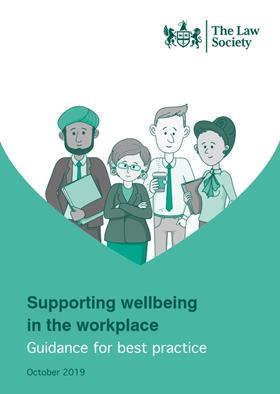 Wellbeing in the legal profession
On World Mental Health Day, we joined with our American friends, the American Bar Association's Young Lawyers Division, to compare the issues junior lawyers are facing on both sides of the Atlantic in relation to mental health and resilience. There is clearly a common issue, not least because of the culture junior (and also senior) lawyers can find themselves working in, not helped by the 24/7 on demand world that we now work and live in. Many junior lawyers still feel unable to talk to their employers if they are suffering mental ill-health and this needs to change.
On World Mental Health Day, the Law Society of England and Wales released its best practice guidance for safeguarding and promoting the resilience and wellbeing of employees in the workplace. The guidance has been designed for solicitors, managers, learning and development, diversity and inclusion and HR professionals. It applies to lawyers at any stage of their career, as well as business services support staff. You can read the guidance here.
Booze culture campaign
As part of our work in the mental health and wellbeing space, we have recently launched our Booze Culture Campaign to foster healthier alcohol cultures in the legal profession. We have a webpage full of resources, including lots of interesting alternatives to "drinks" events for you to consider when planning any social activities.
You can find out more here.
On 6 January we will be launching guidance as part of Dry January. Details will be announced on the JLD website and our social media channels.
Criminal legal aid defence – government review
The JLD was represented on the Criminal Legal Aid Defence Practitioner Advisory Panel which will have input into the government's review of criminal legal aid. The Criminal Legal Aid Review was suspended for the recent general election; however, we are continuing to lobby for change and hope that the review will continue in 2020.
If you work in criminal defence and undertake legally aided work, we'd like to hear your real-life stories about how cuts to legal aid have impacted upon you, your job and/or your clients. These real-life stories will be sent onto the Ministry of Justice to assist with the criminal legal aid review. All stories will be treated in confidence and will not be published by the JLD.
You can share your story by emailing us
Regulation - SRA consultations
Assuring advocacy standards
In November we responded to the SRA consultation on assuring advocacy standards. This consultation outlined proposals to improve how the SRA currently regulates the quality of civil and criminal advocacy.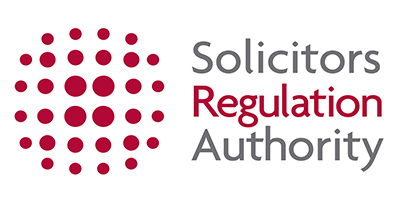 You can read the JLD response here.
Next consultation: Corporate Strategy 2020 – 2023
The consultation is seeking views on the SRA's new Corporate Strategy which sets out its priorities for the period from 2020 to 2023. The consultation closes on 23 January.
If you have any comments on either consultation, email us.
The JLD will continue to respond to SRA consultations which have relevance for junior lawyers and would welcome any feedback and comments from our members.
News
Junior lawyer award winners
In October, Jonathan Andrews of Reed Smith LLP was announced the winner of the Law Society Junior Lawyer of the Year Excellence Award. Earlier this month, Imene Hamdi-Cherif of Ashurst won the JLD Pro Bono Award, presented in association with LawWorks. Well done Jonathan and Imene and all those who were shortlisted for both awards. The JLD also had the honour of judging the Diversity and Inclusion category at this year's All About Law Awards. It is therefore with great pleasure that we announce law firm Mayer Brown as the winner.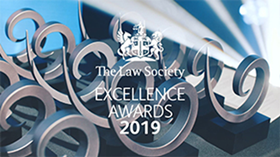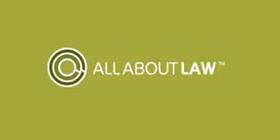 Brussels Agenda, October 2019 - junior lawyer focus
The October edition of Brussels Agenda, the newsletter from the UK Law Societies Joint Brussels Office, focuses on junior lawyers.
Features include:
Read the articles in full here

JLD charity of the year 2020 – MQ: Transforming mental health through research
We are pleased to announce that our chosen charity for 2020 is MQ: transforming mental health. Over the past few years we have worked tirelessly to raise awareness of the importance of wellbeing and good mental health in the legal profession. At the JLD annual conference and ball on 25 April, there will be a charity raffle to raise funds for MQ.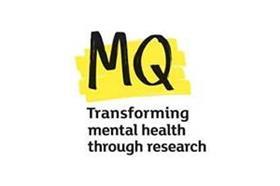 Email us to donate a raffle prize
Lawtech: help the Law Society improves its lawtech skills
In its most recent practising certificate holder survey (findings to be published in January), 64% of solicitors reported wanting more training and support in relation to the use of technology. Take part in this short survey to help the Law Society to produce guidance for the profession. Closing date is 15 January 2020.
Take the survey here.
Pro Bono
During National Pro Bono Week (4 – 8 November 2019) we had the pleasure of publishing on the JLD website two blogs from junior lawyers setting out their views on access to justice and providing legal assistance in the community. Thank you to Francesca Shellard and Martin Whitehorn.
News in brief
Support access to justice in 2020
Young Citizens: become a volunteer
Learning and development
This free online learning zone, developed for you by the Law Society, has been designed to help you navigate your career path.

Whether you're thinking of changing roles or looking for that next step, the online resource can help you develop your skills and overcome the obstacles you may face in your career.
Find out more here
Podcasts for junior lawyers
Check out the series of podcasts aimed at junior lawyers. Topics range from an overview of the SQE and calling time on the booze culture, to whether your firm is attractive to trainees and how lawyers and colleagues can maximise performance and protect their wellbeing in a 24/7 constantly connected world.
Maximising performance and protecting your wellbeing in a 24/7 constantly connected world
Junior Lawyers' Handbook – discount for junior lawyers
The Junior Lawyers' Handbook is the comprehensive career guide for every new lawyer making the transition from student to legal professional. Filled with practical guidance, exercises and actionable advice, this new book will support your integration into a new working world.
Until 11 February 2020 junior lawyers can get a 10% discount. Use the code JRHB10 at the Bookshop checkout.
Read the review by Jonathan Andrews, Junior Lawyer of the Year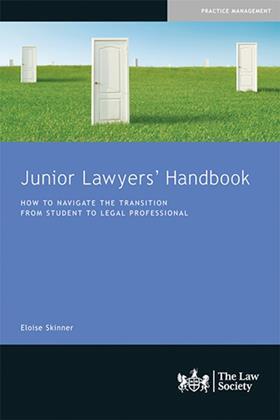 Events
Free JLD forum: helping you to secure a training position, 8 February 2020, Manchester
This event will help LPC students and LPC graduates in their search for a training position and give them an opportunity to discuss the issues they face.
Free JLD forum: supporting you through qualification and beyond, 7 March 2020, Cardiff
This event is aimed at equipping those at the start of their careers with advice and knowledge to enhance their professional development.
JLD national committee meetings 2020
JLD members are welcome to attend and observe our national committee meetings. This committee meets three times a year and is a forum for issues affecting junior lawyers to be discussed and policy positions to be settled and actioned accordingly. The dates for the 2020 JLD national committee meetings will be as follows:
Saturday 1 February
Sunday 26 April
Saturday 10 October
Find out more about attending as an observer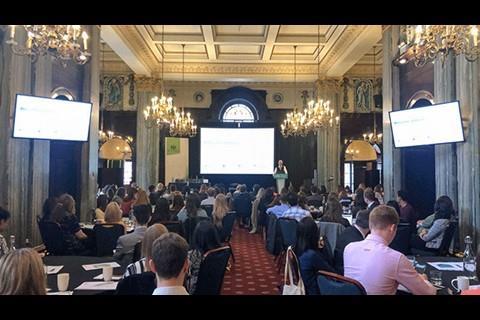 JLD annual conference and ball 2020: Save the date (Saturday 25 April 2020)
The 13th Junior Lawyers Division annual conference and ball will be held on Saturday 25 April 2020 at the Law Society in central London.
Offering a mix of keynote speeches, practical breakout sessions and networking opportunities, the JLD annual conference and ball provides invaluable guidance on taking control of your career.
Save the date and register to receive information nearer the time.
Other events
New SRA Handbook compliance updates – what's new for in-house lawyers? 16 January 2020, Leeds (Free to attend)
Be Bold online career coaching – From 20 January 2020 for 10 weeks
Private Client Section: Older or incapable client double seminars, 11 February 2020, London (Discounts for junior lawyers)
In-house Division Seminar: How to get the in-house career you want, 11 February 2020, London (Free to attend)
Private Client Section: Older or incapable client double seminars, 13 February 2020, Manchester (Discounts for junior lawyers)
Resilience and Wellbeing - Building personal resilience to cope with the demands of the solicitors' profession, 13 February 2020, London
New SRA Handbook compliance updates – what's new for in-house lawyers? 26 February 2020, London (Free to attend)
JLD in the news
Since the last chair's update in October the JLD committee has continued to contribute features for The Lawyer, the Law Society Gazette and more recently the Solicitors Journal.
These features range from topical issues affecting the profession, with a particular focus on junior lawyers, or career development.
We also continue to be approached by the legal media more generally to comment on news items as they break.
JLD articles
Mental health needs to play on our minds
Criminal legal aid: once it's gone, it's gone
What is commercial awareness and how can I improve my knowledge?
Junior lawyers: what's in store for 2020?
Featuring the JLD
New government must take justice issues seriously, say junior lawyers (Solicitors Journal, 16 December)
Gallery: Hale presents LawWorks Annual Pro Bono Awards (Gazette, 5 Dec)
What we learnt compiling Times best law firms poll (The Times, 21 Nov) (£)
Minimum pay for bar pupils on the rise (Gazette, 20 Nov)
Legally drained: why are stress levels rising among law students? (The Guardian, 19 Nov)
"There's a lot of suffering out there" – leading academic warns of the legal profession's mental health problem (World Trademark Review, 19 Nov)
Mersey soundings (Gazette, 18 Nov)
Best of the blogs (Calling time on booze culture) (Legal Cheek, 15 Nov)
'Admitting to stress is not weak' says Clifford Chance partner as BPP converts classrooms into meditation studios (Roll on Friday, 15 Nov)
Junior lawyers slam SRA for 'inadequate' SQE (Roll on Friday, 15 Nov)
University to introduce a 'controlling anxiety' module to prepare students for world of work (Headlinez Pro 13 Nov)
Law students learn the sound of one hand clapping (Gazette, 13 Nov)
Legal Services Board: super-exam isn't a done deal (Legal Cheek, 13 Nov)
Law students to be taught meditation to prepare for workplace stress (Legal Cheek, 13 Nov)
Concerns as SQE enters final run (New Law Journal, 13 Nov)
University to introduce a 'controlling anxiety' module to prepare students for world of work (The Telegraph, 13 Nov)
Stressed law students learn how to chill (The Times, 12 Nov)
Self-care as a leader…. Why bother? (Gazette, 12 Nov)
Approval of SQE not a foregone conclusion, LSB warns (Legal Futures, 12 Nov)
Super-exam could damage 'credibility' of solicitor qualification, junior lawyers warn (Legal Cheek, 11 Nov)
Mindfulness: Dropping into the present (Gazette, 11 Nov)
The only way is up (Gazette, 11 Nov)
Row over lack of Welsh version of new solicitors' exam (The Times, 11 Nov)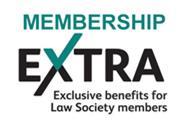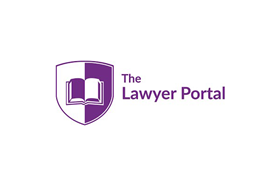 JLD members can take advantage of special discounts through regular exclusive offers. >Read More


Explore the benefits provided to members of the Law Society across their professional and personal life, in partnership with the trusted adviserrs and expertise of our endorsed partners. >Read more


The Lawyer Portal, a Law Society endorsed partner, is the fast-growing, new platform for aspiring lawyers of all backgrounds, supported by leading law firms, industry bodies and hundreds of schools. >Read more
Charlotte Parkinson
Chair, Junior Lawyers Division
The JLD is all about its members and their needs. To enable the JLD committee to better represent you, we want to hear from you.
Get in touch at juniorlawyers@lawsociety.org.uk or through our social media channels to give us your thoughts, seek our support or just to connect.