Amy Clowrey updates members on recent JLD activities.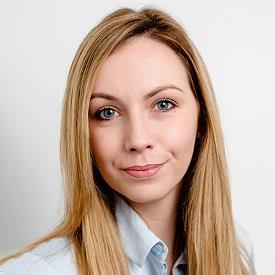 Welcome to the latest update from the JLD and my first as chair of the JLD. I am honoured to represent the JLD and the interests of junior lawyers in the year ahead.
I would like to start by thanking the outgoing committee - Rick Thomas, Charlotte Lakin and the immediate past chair, Adele Edwin-Lamerton - for their incredible hard work and dedication to the JLD during their time on the committee. I wish them all the best.
I would also like to take the opportunity to welcome the new JLD committee 2018-19 . The entire committee is dedicated to representing the interests of our members and are looking forward to a busy and rewarding 12 months.
Our focus for 2019 includes:
access to the profession (including the SRA proposal for a centralised assessment, the Solicitors Qualifying Examination (SQE) to qualify as a solicitor)
access to justice
continuing to promote resilience and wellbeing in the profession
raising awareness and educating our members of the impact and development of legaltech
We want to represent your views as our members throughout our term on the committee.
Please let us know your views and concerns so we can speak out on your behalf. You can email us at juniorlawyers@lawsociety.org.uk .
JLD annual conference and ball - 6 April 2019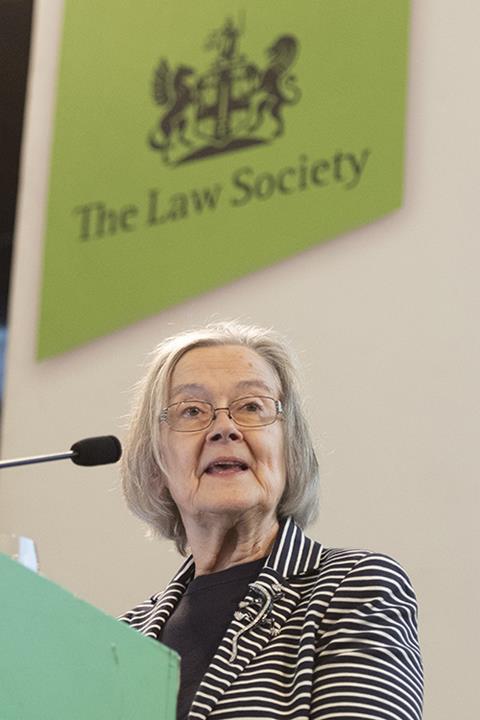 The JLD will celebrate its 12th annual conference and ball on 6 April 2019 at the Law Society, offering a mix of keynote speakers, plenary and breakout sessions and networking opportunities.
Find out more and book your ticket now - take advantage of the early bird rates!
Watch our video from the 2018 conference and forum
Junior lawyer award winners - congratulations
Congratulations to recent junior lawyer award winners.
In October Lauren Crow of MCJ Law Ltd was announced the winner of the Law Society Junior Lawyer of the Year Excellence Award.
Earlier this month Louise Taylor of Anthony Gold Solicitors won the JLD pro bono award which is presented in association with LawWorks.
Congratulations to Lauren and Louise and all those who were shortlisted for both awards.
JLD charity of the year for 2019 - Mind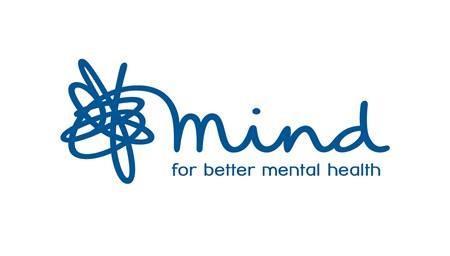 The JLD is pleased to announce that it's chosen charity of the year for 2019 is Mind .
Mind provides vital services, including treatment and support, for anyone suffering from or supporting someone with a mental health problem throughout England and Wales.
Over the past few years the JLD has worked tirelessly to raise awareness of the importance of resilience and wellbeing in the legal profession. We therefore invite you to join us and support this great organisation by keeping an eye out for activities you can get involved in.
At the JLD annual conference and ball on 6 April 2019, there will be a charity raffle to fundraise for Mind. If you would like to donate a raffle prize, please contact juniorlawyers@lawsociety.org.uk .
Resilience and wellbeing - look out for our survey in January
In January the JLD will be launching its latest resilience and wellbeing survey aimed at junior lawyers. We encourage you to look out for it and let us have your input.
This survey will build upon the previous two JLD resilience and wellbeing surveys which saw the publication of the JLD best practice guide: Supporting resilience and wellbeing in the work place .
We have also uploaded resilience and wellbeing information on the JLD website which includes links to reports, articles, webinars and other sources of help and assistance.
You can access this wealth of information here.
Lawtech and junior lawyers - survey report
Staying on the subject of surveys, earlier this year we invited our members to take part in our lawtech survey.
We are keen to gain insight into how technology is affecting junior lawyers and how, if at all, lawtech will impact junior lawyers going forward. I am pleased to confirm that the survey report will be published shortly - watch this space.
Thank you to all those who took the time to complete the survey.
JLD national committee meetings - dates for 2019
The JLD national committee meets three times a year and includes the JLD executive committee, Law Society Council members, representatives from the local JLD group network, LPC students and representatives of other Law Society divisions (for example, the Lawyers with Disabilities Division).
The purpose of the national committee is to provide:
a forum for issues affecting junior lawyers to be discussed and policy positions to be settled and actioned accordingly
an opportunity for the JLD committee to obtain feedback from the local JLD group network on issues affecting junior lawyers at a local level
The dates for the 2019 JLD national committee meetings have been announced:
Saturday 26 January
Sunday 7 April
Saturday 12 October
If you are a JLD member (LPC student, LPC graduate, trainee or solicitor up to five years' qualified) and want to get involved with the JLD but unsure where to start you can attend this meeting as an observer.
If you are interested in attending, please email juniorlawyers@lawsociety.org.uk to find out about availability. All meetings are held at the Law Society in London.
The JLD on Instagram - follow us

In November the JLD set up an Instagram account, which is already attracting a constant flow of new followers.
Follow us
Solicitors Qualification Exam (SQE) – what we know so far
The JLD committee aim to keep you update on developments regarding the Solicitors Qualifying Exam (SQE).
On 8 November 2018 the SRA announced that the SQE will be introduced in autumn 2021 (the previous launch date was 2020) with the candidate fee likely to range between £3,000 - £4,500. Further information can be found on the SRA website .
We will continue to engage with the SRA to encourage them to provide answers to our members' concerns surrounding the detail of the assessment.
Once we learn any news, we will share it on our website and social media channels, so please keep an eye on those for further developments.
In the meantime, check out our SQE briefing note on what we know so far.
Can you help us? Have you done something innovative?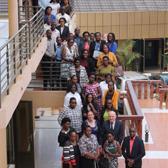 We are looking to include more profiles on our website of junior lawyers who are being innovative in their professional careers.
We want to hear from you if you have done something interesting or inspirational as a junior lawyer which you think other junior lawyers would like to hear about.
If you have a story to tell email us at juniorlawyers@lawsociety.org.uk .
In our latest posting Therese Prince, a legal adviser at the Law Society, and Hannah Child, a trainee at DWF talk about their recent trip Rwanda delivering legal training and capacity building.
Free JLD career development forums - book your place now
As well as the JLD annual conference and ball on 6 April next year, the JLD is also pleased to let you know about other JLD events taking place in 2019.
Our LPC student training contract forum and junior lawyer career forum will be taking place in Liverpool and Southampton in February and March respectively.
These free events have become popular fixtures in the JLD calendar and there is even an opportunity to get your CV reviewed:
The student forum is aimed at LPC students and LPC graduates seeking a training position and includes a series of presentations designed to maximise their chances. This event is being held on 9 February in Liverpool in partnership with the Merseyside JLD. Find out more.
The junior lawyer forum on 2 March in Southampton is for trainees and junior solicitors and is aimed at equipping those who are at the start of their careers with skills and advice necessary to progress, diversify and develop within the legal profession. This event is being co-hosted with the Bournemouth and South Hampshire JLDs. Find out more.
Amending the Advocates Graduated Fee Scheme
In October this year the JLD responded to the Ministry of Justice consultation on Amending the Advocates' Graduated Fee Scheme .
In this consultation the MoJ brought forward proposals for allocating an additional £15 million of spending to the Advocates' Graduated Fee Scheme (AGFS). The AGFS is the fee scheme through which criminal defence advocates are paid for carrying out publicly funded work in the Crown Court.
In summary, the JLD said that it is receptive to the engagement shown by the Ministry of Justice on this issue.
We are in agreement with the fact of an increase in fees however we do not believe that junior lawyers will be adequately compensated on the basis of current proposals.
We are also concerned at the method of calculation used by the MoJ to value the offer at £15 million and feel that we are prohibited from commenting sensibly on the impact of the proposals due to the inadequate provision of information.
The JLD would like to thank John Bottomley, assistant solicitor at Petherbridge Bassra Solicitors and member of the Law Society's Access to Justice Committee, and Scott Bowen, assistant solicitor at HPJV Solicitors, for providing the expertise to enable the JLD to respond to the individual questions and inform the JLD's policy position on the consultation proposals.
Court reforms - flexible operating hours pilots
In October 2017 the HMCTS published further details of their plans for the flexible operating hours scheme. The aim is to provide a more efficient and effective justice system.
As part of the programme of reform, the HMCTS is looking at options to use court rooms and hearing rooms at different times of day, outside the traditional hours of 10am - 4pm.
As such, they developed a small number of pilots to test these options, known as flexible operating hours pilots.
The JLD responded to this consultation and is generally supportive of the HMCTS reforming the courts to ensure a more efficient and effective justice system. However, the JLD has concerns that the current proposals will result in increased workloads and longer working hours for junior lawyers.
The JLD is also concerned that the proposals will adversely affect equality and diversity, particularly impacting those with childcare responsibilities and disabilities.
We can now report that last month it was announced that the flexible operating hours would be tested in civil and family courts in Manchester and Brentford commencing in spring 2019.
In response the JLD has written to the Ministry of Justice outlining further its concerns about the proposals and the impact this would have upon junior lawyers.
Find out more about the reform proposals and the JLD's position
Thinking of setting up a local JLD?
We have recently updated our local group handbook - a go to guide for any junior lawyer interested in setting up a local JLD group in their region. We would be interested in your feedback.
If you have any comments about the handbook including additional information you would find helpful, please get in touch by emailing us at juniorlawyers@lawsociety.org.uk .
LGBT+ Lawyers Division
I would like to draw your attention a number of forthcoming events and projects being organised by the Law Society's diversity and inclusion team and LGBT+ Lawyers Division.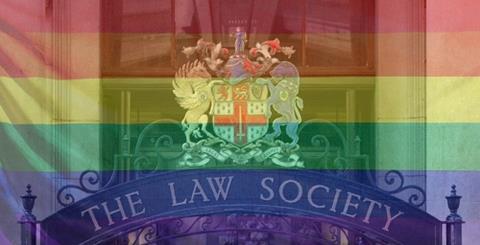 LGBT History Month
Planning an event to celebrate #LGBTHistoryMonth in Feb 2019? The Law Society's diversity and inclusion team and the LGBT+ Lawyers Division committee are offering their attendance and support for your events for the month of February.
Whether it be advertising your event on social media or speaking at your panel, they are more than happy to get involved. Find out more about what they can offer you.
Speed Networking Event for Pride 2019
Also, to mark #LGBTHistoryMonth the diversity and inclusion team will be hosting a free speed networking event on Friday 1 February at 6.30pm.
Networking is such an integral aspect to achieving success so please join them for a chance to meet and connect with LGBT+ solicitors from across the legal sector.
LGBT+ Lawyers Division inaugural essay competition
Junior lawyers are amongst those eligible to enter the Law Society's LGBT+ Lawyers Division inaugural essay competition.
. The title is 'What remaining legal barriers exist for the LGBT+ community in terms of equality, including any issues with the application of the current law?'
You could win £750. The closing date 28 February. Find out how to enter the competition.
JLD in the news
Since the last Chairs Update in September the JLD committee has continued to contribute features for Lawyer 2B and the Law Society Gazette.
These features range from topical issues affecting the profession, with a particular focus on junior lawyers of course, or career development including spotlights on individual committee member's areas of practice.
We also continue to get approached by the legal media more generally to comment on news items as they break. Please see our latest output:
The struggle to qualification-a paralegal's story
Get the basics right and the rest will follow
Five pieces of advice for vacation scheme
Closing the call chasm on access
SDT's standard of proof should reflect sanctions
Is parliamentary privilege open to abuse?
Failing to protect children from abuse
And finally…
… a reminder of the benefits JLD members can take advantage of.



Amy Clowrey
Chair, Junior Lawyers Division
The JLD is all about its members and their needs. To enable the JLD committee to better represent you, we want to hear from you. Please get in touch at juniorlawyers@lawsociety.org.uk or through our social media channels to give us your thoughts, seek our support or just to connect.