Amy Clowrey updates members on recent JLD activities and other news likely to be of interest to junior lawyers.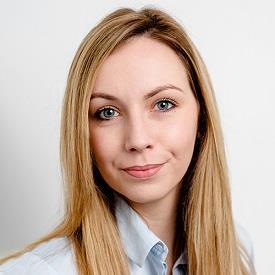 Welcome to the latest JLD chair's update.
As always, I will start with our biggest news. The JLD is pleased to announce that as of 1 September the JLD's membership is being extended to include solicitor apprenticeships.
Over the coming months we will be providing content aimed at solicitor apprentices so please keep an eye out and spread the word.
With lots of events around the corner, including our autumn forums and International Weekend 2019, the executive committee have been working hard behind the scenes to ensure our next few months of events run smoothly.
To find out more about our upcoming events, see below. We hope to see you there.
I can't write a chair's update without referring to the impending Solicitors Qualifying Examination (SQE).
See below for information about the results of the SQE Part 1 pilot, SRA recruitment for the SQE 2 pilot (due to take place in December) and an update following our letter to the Justice Select Committee (JSC) asking them to review the Legal Service Board's (LSB) decision to approve the SQE Part 1.
Last but not least, nominations for the JLD executive committee have opened. If you would like to represent junior lawyers from LPC graduates to five years qualified (and solicitor apprentices!), see below.
If you have any queries about what it's like to be on the executive committee please do not hesitate to get in touch by emailing the JLD.
As ever, we want to represent your views as our members throughout our term on the committee. Let us know your views and concerns so we can speak out on your behalf.
You can email us at juniorlawyers@lawsociety.org.uk.
Policy update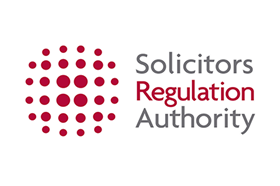 Solicitors Qualification Exam - what we know so far
In my previous update I informed you that the SRA undertook testing and piloting of SQE Stage 1 in March.
The results of this pilot have now been published and the JLD is currently reviewing them.
Visit the SRA website to find out more
We will continue to engage with the SRA to encourage them to provide answers to our members' concerns surrounding the detail of the assessment.
Once we learn any news, we will share it on our website and social media channels, so please keep an eye on those for further developments.
In addition, the SRA has now launched recruitment for the next phase of the SQE pilot (SQE 2).
These assessments intend to test candidates' ability to carry out practical legal tasks including client interviewing, advocacy, legal research and written advice.
Candidates will be tested through role plays and written work over five days in December.
To apply candidates should meet at least one of the following criteria:
be a qualified lawyer in a recognised jurisdiction eligible to qualify via the Qualified Lawyers Transfer Scheme
be a barrister of England and Wales
have completed the compulsory element (stage 1) of the Legal Practice Course or have education/or work experience equivalent to this
Candidates will receive £300 for completing the pilot, with the top 10% getting an extra £200.
A number of law firms are also offering the best performing candidates work experience opportunities, such as placements, coaching and training contract assessment day places.
If you're a paralegal, legal executive, trainee or a legal adviser, it may be of interest to you.
The closing date is 13 September 2019.
Visit the SRA website for more information
Justice Select Committee: LSB's decision to approve the SQE Part 1
On 21 June, I wrote to Bob Neill MP, chair of the JSC, requesting an inquiry into the LSB's decision to approve the SRA's introduction of the SQE.
The JLD is concerned that the SQE proposals (if implemented) would:
be contrary to the public interest
not be in the interest of consumers
result in lower professional standards
We are asking the Justice Committee to hold an evidence session or short inquiry into the Legal Services Board's approval of the SQE to date before the next stage of the SQE application process.
The JLD is supportive of a centralised assessment. However, we must ensure that the assessment is fit for purpose.
On 23 July the JSC wrote to the LSB seeking further clarity about the SQE.
Within the letter the JSC states:
"we remain unconvinced that enough attention has been paid to the potential long-term impact of removing the requirement for academic study of law' and expresses concerns over a 'two tier training regime."
The letter also states:
"we share concerns that that have been expressed by the Junior Lawyers Division of the Law Society about the work experience stage of the SQE requiring only the opportunity to develop the prescribed competences for solicitors."
We now await a response to this letter from the LSB.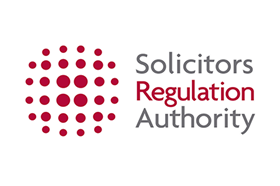 JLD fights for protection of junior lawyers
In April, the Junior Lawyers Division wrote to the SRA seeking further regulatory protections for junior lawyers.
In that letter, the JLD called upon the SRA:
to review its position on both the move to deregulate training contracts and training principals and the removal of the mandatory minimum salary for trainee solicitors
to ensure that safeguards be put in place to protect junior lawyers undertaking the work experience element of the SQE and that the SRA confirmed how it intends to ensure that aspiring solicitors are not exploited during this work experience
to take action against organisations employing junior lawyers and solicitors that permit toxic and unhealthy working environments to subsist
This was a continuance of dialogue between the JLD and the SRA regarding regulatory protection for junior lawyers.
The JLD has now received a response to its April letter from Julie Brannan, director of education and training at the SRA, which can be summarised as follows:
The SRA has declined to reconsider its previous decisions, despite the concerns the JLD raised with its request, with regards to the deregulation of training contracts and training principals, and also the removal of the mandatory minimum salary for trainee solicitors.
The SRA has cited Principle 8 of the current SRA Handbook and also its new Code of Conduct (due to come into force in November 2019) as adequate means of promoting non-exploitation and helping protect all lawyers from toxic work cultures.
The JLD also stressed the importance of future safeguards being considered and implemented in light of the incoming SQE, particularly with regards the qualifying work experience element.
The SRA has however stated it is not appropriate for minimum salary requirements to be applied to the qualifying work experience due to the broader range of experiences available under this route.
The SRA also believes that its compilation and publication of data about training providers' performance in relation to the SQE assessments will create a more transparent and accountable training market.
The JLD intends to consider this response and continue the dialogue on these important issues for protection of junior lawyers.
In the meantime, we will continue to provide informative seminars, podcasts and articles on issues that affect junior lawyers.
Criminal legal aid defence - government review
The Criminal Legal Aid Defence Practitioner Advisory Panel which will have input into the government's review of criminal legal aid.
The JLD created a sub-committee of junior lawyers to feed into this review by asking junior lawyers to apply to sit on this sub-committee.
Due to the bar planning a strike for the 1 July (which was subsequently called off following an offer from the Ministry of Justice (MOJ) and the director of public prosecutions to increase funding) all panel meetings were postponed.
The panel is due to meet shortly and a JLD representative will be in attendance via its sub-committee. We will update you further in due course.
News
JLD committee vacancies: call for nominations
Could you take up the challenge of representing your peers in a national and international forum?
The JLD executive and national committees invite students and junior lawyers to stand for election. The deadline for submission of nominations is Wednesday 16 October at 12pm.
Find out more about the elections
Solicitor apprentices to become members of the JLD
From 1 September 2019, the membership of JLD will be extended to include solicitor apprentices.
The JLD is about providing representation and support for those who are on the path to becoming a solicitor and those at the early stages of their career as a solicitor.
The JLD committee felt it was appropriate that solicitor apprentices should be recognised as junior lawyers in the context of the JLD, from the date they are enrolled as a solicitor apprentice (as is currently the case for LPC students).
JLD essay competition: What's in a name? Is the title of solicitor still relevant?'
If you're solicitor apprentice, LPC student, LPC graduate or trainee solicitor, consider entering the JLD annual essay competition.
The question this year is: ' What's in a name? Is the title of solicitor still relevant?'
The deadline is 30 November and the winner will receive £500.
Find out more about the competition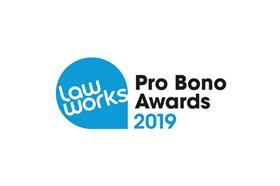 LawWorks pro bono awards 2019 – nominations now open
Nominations are now open for the annual LawWorks pro bono awards, including a specific category supported by the JLD for trainees and solicitors up to five years' qualified.
The closing date is 7 October 2019.
Find out more about the awards
Get involved in Pro Bono Week 2019
What to do if your training is terminated
The Law Society has recently published updated guidance for trainees facing the prospect of losing their training contract.
Find out what to do if your training is terminated
Podcasts for junior lawyers – NEW!
Check out the new series of podcasts aimed at junior lawyers.
Topics range from an overview of the SQE and calling time on the booze culture, to whether your firm is attractive to trainees and how lawyers and colleagues can maximise performance and protect their wellbeing in a 24/7 constantly connected world.
Law Society committee vacancies
The Law Society is currently recruiting for new members to two of its committees – the Ethnic Minority Lawyers Division committee and the Private Client Section advisory committee.
The Private Client Section in particular is particularly keen to invite applications from junior lawyers.
Become an Ethnic Minority Lawyers Division committee member
Become a Private Client Section committee member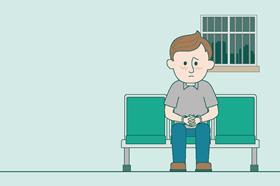 Support the Law Society's access to justice campaigns
Due to many years of underinvestment, our criminal justice system is crumbling. Things are going wrong at every level and every stage.
It's become a nightmare journey through the system for the accused, for victims and for solicitors alike.
The Law Society is calling on the government to urgently increase investment in the system.
The JLD is keen to support the Law Society's access to justice campaigns and we therefore junior lawyers to:
write to the lord chancellor on criminal justice and legal aid deserts
share the criminal justice animation on social media
send us case studies on criminal justice and/or access to justice
Find out more about the campaigns
News in brief
Get involved with Pro Bono Week 2019
Ministry of Justice focus groups – make your voice heard
#TakeYourMPtoWork campaign – YLAL need your support
Ethnic Minority Lawyers Division Committee seeking new members
Are you ready for the new SRA Standards and Regulations?
JLD events
Free forum: Career development for junior lawyers (Saturday 21 September 2019, London)
All day free event aimed at trainees, NQs and junior lawyers to help equip those at the start of their careers with skills and knowledge to help them to diversity, develop and progress in their careers.
Free forum: Helping you to secure a training position (Saturday 5 October 2019, London)
All day free event aimed at LPC students and LPC graduates looking for a training position. The day will consist of a series of presentations which will help to enhance your chances of success.
International Weekend (26 - 29 September 2019, London)
Make sure you save the date and book your place for this year's International Weekend, which will take place between 26 September and 29 September 2019 in London.
Highlights will include:
a varied mix of technical and skills-based seminars
distinguished guest speakers
an introduction to the Commercial Court, with the opportunity to witness a criminal or civil hearing
networking events, including a black-tie gala dinner at the Law Society
the International Oratory Competition
International Weekend 2019 promises to give delegates fantastic opportunities to:
meet fellow junior lawyers from across Europe and even further afield
discover the best that London has to offer
enjoy a stimulating educational programme
benefit from crucial networking
Find out more about International Weekend 2019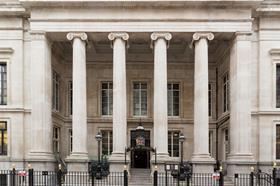 International Weekend gala dinner (Saturday 28 September, London)
If you can't join us for the whole of International Weekend, why don't you join us for a spectacular gala dinner on Saturday 28 September 2019 at the Law Society's Grade II listed building in London.
The black-tie event forms part of the larger International Weekend 2019, which is open to all.
The gala dinner is targeted at junior lawyers in England and Wales and young lawyers from overseas jurisdictions.
There are a limited number of early bird discounted tickets on sale now. Booking fees apply.
Find out more and book your ticket
JLD national committee meeting (Saturday 12 October, London)
Find out what the JLD does and attend the next JLD national committee meeting as an observer.
The JLD national committee meets three times a year. The JLD national committee comprises:
the JLD executive committee
JLD members of the Law Society Council
representatives from the local JLD group network
LPC student representatives
representatives of other Law Society divisions (such as the Lawyers with Disabilities Division)
The purpose of the national committee is to provide:
a forum for issues affecting junior lawyers to be discussed and policy positions to be settled and actioned accordingly
an opportunity for the JLD committee to obtain feedback from the local JLD group network on issues affecting junior lawyers at a local level
only JLD members are able to attend national committee meetings – even as observers.
If you are a solicitor apprentice, LPC student, LPC graduate, trainee or solicitor up to five years' qualified you are automatically eligible.
Observer places are limited and need to be approved beforehand. Email juniorlawyers@lawsociety.org.uk to reserve your place.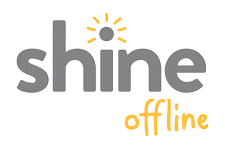 Webinar: Thriving at work and at home in a 24/7 connected world (24 October)
Join this one-hour webinar to gain practical guidance on how to improve your wellbeing and have a balanced personal and professional life in 24/7 connected digital world.
Time: 12.30pm to 1.30pm
Speaker: Laura Willis, co-founder, Shine Offline
JLD annual conference and ball 2020: Save the date (Saturday 25 April 2020)
The 13th Junior Lawyers Division annual conference and ball will be held on Saturday 25 April 2020 at the Law Society in central London.
Offering a mix of keynote speeches, practical breakout sessions and networking opportunities, the JLD annual conference and ball provides invaluable guidance on taking control of your career.
Save the date and register to received information nearer the time.
Other events
Fiona Woolf lecture 2019 (London, 12 September) - FREE
Resilience and wellbeing face-to-face workshop (17 September, Leeds)
Resilience and wellbeing face-to-face workshop (18 September, Bristol)
Preparing mature students and career changers for the solicitors' profession (24 September, London) - FREE
Legal Support Trusts regional Legal Walks (until October, various locations) – FREE
Seminar: Politics and the law (London, 15 October) - FREE
In-house Division seminar: Communicating law to non-lawyers (16 October, Leeds)
Defending a possible victim of human trafficking (24 October, London) - FREE
Law Society Excellence Awards presentation ceremony (23 October, London)
Defending a possible victim of human trafficking (24 October, London) - FREE
Preparing undergraduates for the solicitors' profession (20 November, London) - FREE
JLD in the news
Since the last chair's update in June, the JLD committee has continued to contribute features for The Lawyer and the Law Society Gazette.
These features range from topical issues affecting the profession, with a particular focus on junior lawyers, or career development including spotlights on individual committee member's areas of practice.
We also continue to be approached by the legal media more generally to comment on news items as they break.
See our latest output since my last update which continues to focus mainly on protection for junior lawyers, resilience and wellbeing and the SQE.
JLD features
How your personal brand can win you a training contract
Building resilience as a profession
What if the super-exam applied to doctors?
Millennials and wellbeing in law firms
The training contract: an afterword
Challenges faced by junior lawyers
Featuring the JLD
Building resilience as a profession
SQE: regulator ponders more multiple choice to help minority candidates
Government promises NDA legislation - but is light on details
Junior lawyer numbers set to rocket following SQE roll-out, predicts Google-backed legal business chief
Pushing back against a culture of acquiescence
The training contract: an afterword
Junior lawyers call time on poor wellbeing at work
The health and well-being of people working in legal services
Junior lawyers call for SQE inquiry
The health and well-being of people working in the legal services sector
Junior lawyers call for SQE inquiry
And finally…
… a reminder of the benefits JLD members can take advantage of.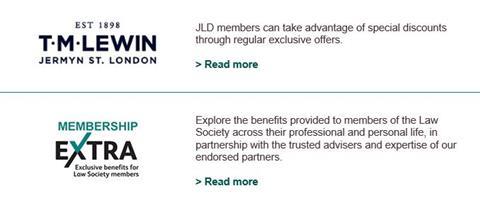 Amy Clowrey
Chair, Junior Lawyers Division
The JLD is all about its members and their needs. To enable the JLD committee to better represent you, we want to hear from you. Get in touch at juniorlawyers@lawsociety.org.uk or through our social media channels to give us your thoughts, seek our support or just to connect.