Charlotte Parkinson, chair of the Junior Lawyers Division, updates members on recent JLD activities and other news likely to be of interest to junior lawyers.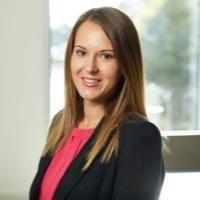 Welcome to the latest JLD chair's update.
It's been a very busy start to the year with many meetings for the JLD, including in relation to the Criminal Legal Aid Review, the Solicitors Qualifying Examination and our booze culture campaign. We also hosted our first forum of the year in Manchester and launched our podcast series.
However, we now face an abrupt halt on all face-to-face events due to the devastating coronavirus which is taking hold of the world. But a sudden emptying of the diary has not quietened the JLD – we've been fighting harder and louder for junior lawyers at this time of uncertainty. More about that below.
We started the year with Dry January and a very successful launch of our healthy alcohol culture guidance. The guidance was picked up by the legal and national press and the feedback has been incredible. Well done to JLD Council member, Laura Uberoi, for her incredibly hard work and time on this project. Case studies are being released during April for stress awareness month – keep an eye on our social media.
In honour of the guidance, in January we hosted a very successful dry JLD chair's dinner, an annual meeting with members of the profession and key partners that we hope to work closely with throughout this year. We welcomed Amanda Scott of Thomson & Scott to offer us a tasting of Noughty; the no-alcohol, organic, vegan Prosecco. Noughty went down a treat and we shall definitely be ordering more bottles for future events!
Moving into February, our forum in Manchester was a huge success with delegates benefitting from a range of presentations offering advice on success with training contract applications. Thank you to Manchester University of Law for hosting our forum and also for the support we received from the Manchester TSG and YSG.
Unfortunately, our Cardiff forum planned for April, aimed at supporting trainees and junior lawyers through qualification and beyond, has had to be cancelled. Thank you to Adam McGlynn of the Cardiff & South East Wales JLD for all his work on this event. However, we remain hopeful that our autumn forums in London will go ahead in September/October 2020.
Following the general election at the end of last year, the Criminal Legal Aid Review resumed, and I met with the Ministry of Justice (MOJ) to discuss the impact on junior lawyers and the journey ahead for the review. The MOJ have since announced proposals for some accelerated items and the JLD will be responding to the consultation in relation to these items.
Immediate past chair of the JLD, Amy Clowrey, and I also had the pleasure of meeting the lord chief justice at the Royal Courts of Justice. We talked about the Criminal Legal Aid Review, our wellbeing initiatives, the success of our alcohol guidance and, of course, the Solicitors Qualifying Examination (SQE).
I have also had several meetings with the SRA regarding SQE. Law Society Council member, James Kitching, and I were also invited to meet with the chair of the SRA Board, Anna Bradley, to discuss issues junior lawyers are facing. We're pleased to have such a constructive relationship with the SRA in order to ensure the junior lawyer's voice is heard by our regulator.
We were also invited to meet with the Legal Services Board to discuss the SQE, pending the SRA's final application which they currently intend to make in summer 2020 for implementation of the SQE in 2021.
And after all those meetings, we're pleased to bring you our newly-launched podcast series for you to listen to when you need to hear a friendly voice for 30 minutes during these difficult times. Episodes 1 and 2 are now available. A new podcast will be released each month. There's an exciting schedule with special guests lined up for the rest of the year!
So, here's to the next few months of virtual meetings, working hard to represent junior lawyers on all of our key policies and supporting junior lawyers through these very uncertain times. Our social media channels are the best place to keep updated on all the latest guidance and information, as well as our website.
Stay home if you can and stay safe. Your JLD is here for you.
Coronavirus: Advice and updates
The Law Society and the JLD are aware that members will have questions about the implications of COVID-19 for their clients, their businesses, their professional obligations, their own well-being and their future careers.
On 23 March, we wrote to the profession's regulator about the impact on LPC students, solicitor apprentices and trainee solicitors, and how the SRA should adapt its current practices to ease these concerns.
The SRA has since replied, and the letters can be seen on our website. We're pleased to see the SRA release someguidance on training and education for junior lawyers and we'll continue to share junior lawyer concerns and ask that the SRA continue updating their guidance.
On 26 March, we published an open letter in the Law Society Gazette to all law firms to ask that they be transparent with their junior lawyers and encourage communication at all times in order to ensure everyone feels informed and supported.
We've also worked closely with the Law Society to ensure that the guidance they're releasing covers the critical questions for junior lawyers, particularly on furlough. This is a new concept for all of us and we'll continue to support you with it as much as we can.
The Law Society is keeping the coronavirus situation under review and monitoring the advice it receives from the Foreign & Commonwealth Office and Public Health England. Their information will be updated regularly to reflect the most recent guidance.
We've recently shared tips on our social media on working from home, staying motivated and keeping both mentally and physically healthy. We're also reviewing all queries we're receiving from our members to ensure that we're doing all we can to represent you.
Visit our coronavirus webpage for advice and updates for junior lawyers
Policy and campaigns update
Solicitors Qualifying Examination (SQE)
Following our letters to the SRA last year, jointly written with the Law Society, raising our concerns in relation to the SQE, we met with the SRA to discuss several key topics including:
assessment methodology
transitional arrangements
qualifying work experience
equality, diversity and inclusion
costs and funding
We've also been invited to a roundtable with the Legal Services Board, the Justice Select Committee, the SRA and the Law Society to ensure key issues are properly considered before the SRA's final application.
Find out more about the SQE and what the JLD have been doing in relation to this new route to qualification.
Wellbeing in the legal profession
Particularly at this time, we hope you're looking after your wellbeing.
LawCare is a registered charity providing information and support to anyone in the legal community experiencing mental health and wellbeing problems. LawCare has also recently collaborated with the Open University to launch FitFor Law - a course on emotional competence and professional resilience.
In addition, I hope you'll find this article in the Gazette helpful –Coronavirus Q&A: Junior lawyers and mental health.
Booze culture campaign
As part of our work in the mental health and wellbeing space, the JLD launched guidance on adopting a healthy drinking culture to foster healthier alcohol cultures in the legal profession.
We have a webpage full of resources, including lots of interesting alternatives to 'drinks' events for you to consider when planning any social activities.
We'll also be releasing one case study on our social media channels each day in April to celebrate the good work of the legal profession in relation a healthy drinking culture.
Criminal legal aid
We issued a statement in response to the Ministry of Justice's latest announcements regarding the criminal legal aid review and four accelerated items.
As our criminal justice and criminal legal aid system continues to be unfunded, there is a real risk that the fairness of a criminal trial is cast into further doubt and justice will be denied.
We urge the MOJ to rethink its interim proposals and inject much needed financial relief into a system on the brink of extinction.
We want to hear from you: We need evidence from junior lawyers working in criminal legal aid about the sustainability crises. We have to provide the MOJ with such evidence in order for it to recommend to government that more funding is desperately needed. We're looking for stories about how the lack of funding is affecting you, your clients or your firm and also any duty solicitor schemes on the brink of extinction If you're able to share your story, whether anonymously or not, email us.
Consultations
The consultation sought views on the SRA's new Corporate Strategy which sets out its priorities for the period from 2020 to 2023.
Legal Services Board: Draft business plan 2020 – 2021
We have responded to the Legal Services Board's (LSB) consultation on its draft business plan 2020/21. The Legal Services Board, the independent body responsible for overseeing the regulation of lawyers in England and Wales, released a draft business plan 2020/21 for consultation.
We welcome the opportunity to work with the LSB where possible, to monitor the regulators' performance against the 2017 regulatory performance framework and the ongoing assurance of competence and training, specifically as to how these objectives relate to the difficulties that may be faced by junior lawyers during their early careers.
Criminal Legal Aid Review: An accelerated package of measures amending the criminal legal aid fee schemes
At the beginning of 2019, the Ministry of Justice (MOJ) began a comprehensive review of criminal legal aid fee schemes.
In light of some pressing concerns identified early in the review, the MOJ took the decision to fast-track certain areas of the review:
how litigators and advocates are paid for work on unused material
how advocates are paid for work on paper heavy cases
how advocates are paid for cracked trials in the Crown Court
how litigators are paid for work on sending cases to the Crown Court
The consultation closing date has been extended due to current circumstances and the JLD will be providing a response on behalf of our members.
Read more about the MoJ's consultation
If you wish to in put into the JLD response, email us.
Legal Services Board - Ongoing competence: call for evidence
The Legal Services Board (LSB) has launched a call for evidence on how legal regulators ensure the professionals they regulate remain competent throughout their careers to protect the public and promote consumer interests. The LSB is asking respondents to consider four themes:
defining competence and competence assurance
consumer expectations of competence
competence assurance in the legal services sector
competence assurance in other sectors
Read more about the LSB's consultation
If you have any views which you wish to raise with us, email us.
SRA - Changes to the principles for qualified lawyers
The SRA is consulting on proposals to make minor changes to our principles for two types of lawyers seeking admission in England and Wales after the Solicitors Qualifying Examination (SQE) is introduced:
those who have qualified in a jurisdiction outside England and Wales
any lawyer regulated by another approved legal services regulator in England and Wales ('qualified lawyers')
We'll be responding to this consultation on behalf of our members.
We'll continue to respond to SRA consultations that have relevance for junior lawyers and welcome any feedback and comments from our members.
News
Junior Lawyer of the Year Excellence Award – nominations still open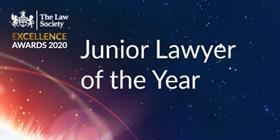 We know this is a difficult time for the legal profession. The Law Society is committed to recognising your incredible hard work, expertise and inspiring achievements at the annual Law Society Excellence Awards.
The awards are still open for entries, including the Junior Lawyer of the Year award, and want to hear from you. Closing date for entries is 1 May 2020.
Read more about the awards and nominate now
JLD essay competition 2020 - a chance to win £500
If you're solicitor apprentice, LPC student, LPC graduate or trainee solicitor, enter the JLD annual essay competition 2020. The question this year is:
'Is there a role for the legal profession in environmental, social and governance (ESG) considerations?'
The deadline is 31 May and the winner will receive £500.
Find out more about our essay competition
Congratulations to Charlene Hamilton, winner of the JLD essay competition 2019, and Isaac Creighton and Helen Broadbridge for being awarded highly commended
Increase in the recommended minimum salary for trainees
The Law Society's recommended minimum salary for trainee solicitors has increased by 1.9% to £19,992 outside London and £22,541 within London. Employers are encouraged to implement the increase as soon as they can, on or after 1 May 2020.
JLD meets with the lord chief justice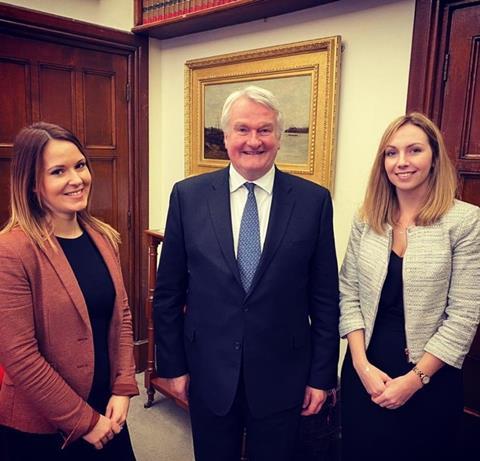 On 3 February, Amy Clowrey, immediate past chair of the JLD, and I met with the lord chief justice, Lord Burnett, to discuss issues that affect junior lawyers. This has become an annual meeting in the JLD calendar.
This year, the focus was on the Criminal Legal Aid Review (CLAR), the Solicitors Qualifying Examination (SQE) and healthy working environments (both looking at the JLD's work on mental health and the new alcohol guidance).
Lord Burnett was particularly interested in the way CLAR and SQE may affect junior lawyers entering the profession, the impact upon social mobility and the overall reputation of the legal sector in England and Wales. He was supportive of the work that the JLD has been doing on creating healthy working environments.
The JLD is thankful to Lord Burnett for offering his time to understand and support issues affecting junior lawyers in England and Wales
JLD launches podcast series
As mentioned earlier, we've launched a new podcast series that we hope our members will find informative and entertaining.
Our podcasts are hosted by Jonathan Hodge and Ollie Grech of the JLD committee.
In each episode, they'll catch up with an inspirational junior lawyer and discuss topical issues affecting the profession The first two episodes are available now.
News in brief
Learning and development
Check out the latest Law Society learning and development resources.
Free career clinics
Register with the Law Society for a free 45-minute career advice clinic.

This free online learning zone, developed for you by the Law Society, has been designed to help you navigate your career path.
Whether you're thinking of changing roles or looking for that next step, the online resource can help you develop your skills and overcome the obstacles you may face in your career.
Find out more about MyCareerCompanion
Podcasts for junior lawyers
Check out the series of podcasts aimed at junior lawyers. Topics range from an overview of the SQE and calling time on the booze culture, to whether your firm is attractive to trainees and how lawyers and colleagues can maximise performance and protect their wellbeing in a 24/7 constantly connected world.
Maximising performance and protecting your wellbeing in a 24/7 constantly connected world
JLD in the news
Since our last chair's update, the JLD committee has continued to contribute features for The Lawyer, the Law Society Gazette and the Solicitors Journal.
These features range from topical issues affecting the profession, with a particular focus on junior lawyers, or career development.
We also continue to be approached by the legal media more generally to comment on news items as they break.
JLD articles
Coronavirus Q&A: Junior lawyers and mental health
Classism: The unseen prejudice
Who cares wins: Environmental, social and governance 15 years on
Time to tackle the law's drinking culture
How to rescue criminal defence
Our New Year's resolutions for the profession in 2020
Featuring the JLD
How will law exams be affected by coronavirus?
Coronavirus information for students
SRA responds to demands to not delay LPC exams
Online LPC exams may be possible, SRA concedes
Virus latest: Regulator to relax LPC exam rules
Don't delay exams, junior lawyers tell regulator
Coronavirus latest: Supreme Court goes virtual as junior lawyers plea against postponing exams
LPC exam delays will have 'serious implications' for training contract holders, junior lawyers warn
Law Soc recommends minimum trainee pay of £22,541 in London
Workplaces must make room for Muslim women – starting with our toxic drinking culture
Recommended minimum salary for trainees rises 1.9%
Law school opens up on pass rate despite tight-lipped SRA
SRA dismisses call to disclose LPC provider pass rates
SRA urged to reveal law school score
Nearly a third of trainee solicitors paid below Law Society recommended minimum
Junior Lawyers Division goes booze-free as it seeks to address law's alcohol problem
Dry January as juniors ban alcohol from events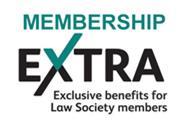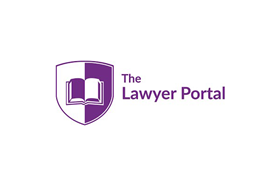 JLD members can take advantage of special discounts through regular exclusive offers.
>Read More
Explore the benefits provided to members of the Law Society across their professional and personal life, in partnership with the trusted adviserrs and expertise of our endorsed partners.
>Read more
The Lawyer Portal, a Law Society endorsed partner, is the fast-growing, new platform for aspiring lawyers of all backgrounds, supported by leading law firms, industry bodies and hundreds of schools.
>Read more
Charlotte Parkinson
Chair, Junior Lawyers Division
The JLD is all about our members and their needs. To enable the JLD committee to better represent you, we want to hear from you.
Keep up to date with JLD news and subscribe to the JLD newsletter
Get in touch at juniorlawyers@lawsociety.org.uk or through our social media channels to give us your thoughts, seek our support or just to connect.