Amy Clowrey updates members on recent JLD activities and other news likely to be of interest to junior lawyers.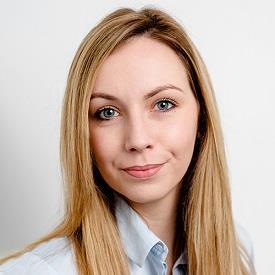 Welcome to the latest JLD chair's update.
With our regional forums and our annual conference and ball taking place every spring, this is our busiest time of the year and so follows a very lengthy update from me!
I appreciate that many of you won't make it to the end, so I am going to start with a key request - are you a junior lawyer specialising in criminal defence work and interested in joining a JLD sub-committee?
The JLD now has a seat at many tables, for example:
the Solicitors Qualification Exam reference group
professional engagement groups (looking at court reforms)
AGCAS (Association of Graduate Careers Advisory Service)
the Legal Professions Wellbeing Taskforce
… to name a few.
The JLD also has representatives sitting on numerous Law Society committees.
More recently, we have joined the Criminal Legal Aid Defence Practitioner Advisory Panel. This panel will have input into the government's review of criminal legal aid.
We are therefore creating a sub-committee of junior lawyers who specialise in criminal defence work to assist us in feeding into this review.
If you are a junior lawyer specialising in criminal defence work, consider putting yourself forward to represent the JLD with this important work.
Email juniorlawyers@lawsociety.org.uk if you are interested.
As ever, we want to represent your views as our members throughout our term on the committee. Let us know your views and concerns so we can speak out on your behalf.
You can email us at juniorlawyers@lawsociety.org.uk.
JLD annual conference and ball 2019
We held our twelfth annual conference and ball on 6 April at the Law Society.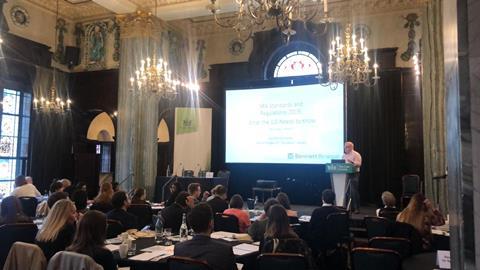 Both events were a tremendous success with delegates telling us how much they enjoyed themselves and how they found the conference particularly helpful in terms of their career development and network building.
I would like to thank all of our speakers for giving up their time to present at the conference and for their support in general.
I would also like to thank the Law Society staff for all their hard work in organising and hosting the event.
JLD charity raffle 2019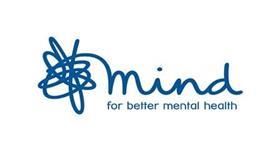 We would also like to thank all the individuals and organisations who donated prizes for the JLD's charity raffle 2019 held at the JLD annual conference and ball on 6 April.
£860 was raised in aid of our chosen charity of the year, Mind.
Mind seemed the JLD's obvious partner following the extensive work we have been doing to raise the importance to resilience and wellbeing in the legal sector.
Resilience and wellbeing survey 2019 - survey report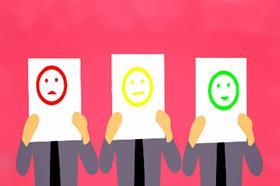 This month, we published the results of our third annual resilience and wellbeing survey.
Thank you to all those who completed the survey - we received over 1,800 responses. This is the largest response to our resilience and wellbeing survey to date.
The report made for some disturbing reading with the keynote findings as follows:
over 93% of respondents reported feeling stressed in their role the month before completing the survey, with almost a quarter of those individuals being severely/extremely stressed
the key stress factors for junior lawyers were high workload, client demands/expectations, lack of support and ineffective management
over 77% of respondents said that their firm could do more to support stress at work
one in 15 junior lawyers (6.4%) experienced suicidal thoughts as a result of stress at work, in the month leading up to taking the survey
the number of junior lawyers experiencing mental ill-health increased significantly from the previous year, with nearly half (48%) experiencing mental ill-health in the month leading up to the survey
With findings like this, it's clear that the profession needs to do more to support positive mental health and working environments.
We are currently in the process of updating our best practice guidance for employers on supporting resilience and wellbeing in the workplace and we hope to release this next month.
In May, we are also attending a dinner discussion with the president of the Law Society and other key stakeholders to discuss how we can work together to improve resilience and wellbeing in the legal sector.
If you have any ideas or comments about our work, do not hesitate to get in touch by emailing juniorlawyers@lawsociety.org.uk.
Read more about the 2019 survey results
See the JLD's resilience and wellbeing information, guidance and support
Meeting with the lord chief justice
In February, Adele Edwin-Lamerton, immediate past JLD chair, and I met with the lord chief justice (LCJ), Sir Ian Burnett (Lord Burnett of Maldon), at the Royal Courts of Justice in London.
This annual meeting between the JLD and the LCJ commenced a few years ago at the instigation of the then LCJ, who was keen to hear about the issues that affect junior lawyers and the future of the profession.
Every year, the JLD take this opportunity to update the LCJ on projects that the JLD is working on.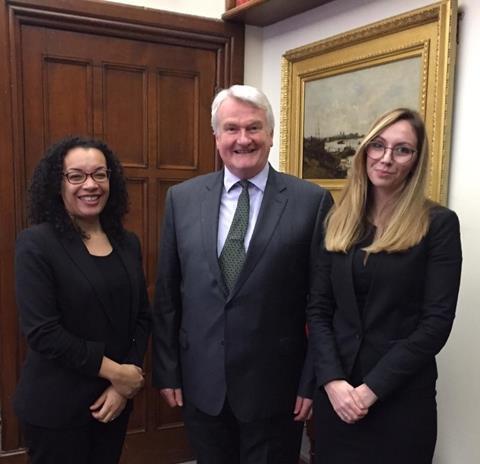 This year, we focused on resilience and wellbeing, recent decisions of the Solicitors Disciplinary Tribunal involving junior lawyers, and court closures and reforms.
The LCJ was particularly keen to understand the reasons why BAME and female solicitors are still underrepresented as this, of course, feeds into the judiciary as many senior solicitors take the leap later in their career.
Law Society Council elections - stand for a JLD seat
Are you interested in representing your fellow junior lawyers on the Law Society Council?
If so, two Junior Lawyers Division (JLD) designated seats are currently vacant:
one LPC student and trainee seat (two-year term)
one solicitor 0-5 years' PQE seat (four-year term)
As the Law Society's governing body, the Council agrees the strategic direction of the Law Society's work, including the annual business plan and budget, changes to Society policy and rules, and the focus of our efforts on behalf of our diverse membership.
More information about Council's work can be found in the Gazette 's recent article.
As a Council member, you are also able (and encouraged) to get involved with the work of the Society's many special interest boards and committees.
In addition to the two JLD Council seats, there are also a number of geographical seat vacancies which we strongly encourage junior lawyers to apply for.
Of the 61 geographical seats, only one is currently occupied by a junior lawyer and they are often much less contested than the JLD seats listed above.
You are eligible to stand if you work in the area or are a member of a local law society in:
City of London
Kent
North Croydon and Kent
Outer Sussex
Leicestershire, Northamptonshire and Rutland
Welsh Marshes
West Country and Gwent
Merseyside and District
Birmingham and District
Surrey
Cheshire and North Wales
Central Lancashire and Northern Greater Manchester
Leeds
The deadline for all nominations is 5pm on Monday 29 April 2019.
Find out more about the Council vacancies, criteria and nomination process
Read the message to candidates , prepared by the JLD committee, for further guidance on the role of a JLD Council member and working with the JLD.
You can also contact your existing Council members who represent those 0-5 years' PQE, Kayleigh Leonie and Laura Uberoi , for more information.
Junior Lawyer of the Year Excellence Award 2019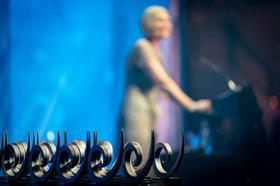 Nominations are now open for the Law Society's Junior Lawyer of the Year Excellence Award 2019.
For this award, the Law Society is looking for demonstrable evidence of an individual who has an exceptional standard of work as well as great dedication in their role.
They will be excelling in their role or making a significant contribution to voluntary or pro-bono schemes.
The award is open to LPC students, LPC graduates (for example, those working as paralegals), trainee solicitors and solicitors qualified for up to five years (5 years 364 days).
The deadline for nominations is now extended to Friday 17 May.
Find out more about the award categories and the nomination process
The power of gender equality to transform the business of law: an international symposium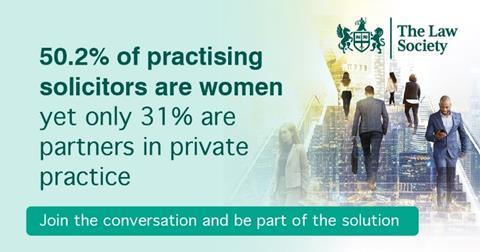 As a junior lawyer, your career is impacted by the future direction of the profession, which is why the Law Society needs you to join them and the conversation around equality in law at its international symposium on 20 and 21 June 2019 in London.
The Law Society is delighted to offer all junior lawyers with zero- to five-years' PQE a £250 discount, by using discount code JLD100 when registering. There are also substantial discounts for students.
By attending the symposium, you will discover the benefits of having a more equal and diverse workforce and the role you can play in changing the agenda.
Gain insight on the barriers faced by solicitors from a host of high-profile speakers, including Penelope Warne, Farmida Bi, the Rt Hon David Gauke and Hilarie Bass.
Learn practical skills to overcome these barriers and benefit from valuable networking opportunities throughout the two days.
Find out more and book your place
Secondment opportunity in Brussels for junior lawyers
The Law Society office in Brussels is offering a trainee solicitor, newly qualified solicitor or a paralegal, a unique opportunity to undertake a three- to six-month secondment in the Brussels Office commencing in September 2019.

The closing date for applications is Sunday 19 May and interviews will take place the week of 20 May (telephone interviews are possible).
Find out more about the secondment
JLD career development forums
We held two of our regular free skills forums in February and March.
Our LPC forum, aimed at students and LPC graduates looking for training positions took place in Liverpool, whilst our NQ forum, aimed at trainees and junior solicitors looking to develop their careers, took place in Southampton. Both events were a success with great feedback from delegates.
Thank you to Liverpool John Moores University and Solent University Southampton for hosting the events and to all our speakers and CV clinic advisers.
Thank you also to the Merseyside, South Hampshire and Bournemouth JLDs for partnering with us. Their hard work in making both events such a success was invaluable, and we are extremely grateful to them.
We will be holding similar career development forums in September and October at the Law Society.

Access to Justice Foundation - Legal Support Trusts
We would encourage our junior lawyers to get involved and support the good work of the Access to Justice Foundation and the regional Legal Support Trusts:
Legal Support Trusts regional Legal Walks (May to October)
Regional Legal Support Trusts – committee volunteers needed

JLD policy update
Solicitors Qualification Exam - what we know so far
In my last update, I informed you that the Solicitors Regulation Authority (SRA) was in the process of testing and piloting SQE Stage 1. These pilots took place on 20-22 March. The results of this pilot have not yet been published.
We will continue to engage with the SRA to encourage them to provide answers to our members' concerns surrounding the detail of the assessment.
Once we learn any news, we will share it on our website and social media channels, so keep an eye on those for further developments.
In the meantime, check out our SQE briefing note on what we know so far.
Legal Services Board: Draft business plan 2019/20
In March, the JLD responded to the Legal Services Board's consultation on its draft business plan 2019/20.
The Legal Services Board, the independent body responsible for overseeing the regulation of lawyers in England and Wales, released a draft business plan 2019/20 for consultation.
In our response, we highlighted our concerns about the absence of an appeal or oversight mechanism in the Legal Services Act, under which the LSB has the power to approve applications (such as applications by the SRA relating to the SQE), should be addressed.
Commons Select Committee: Justice Committee - Court and Tribunal Reforms inquiry
The Justice Committee has decided to hold an inquiry into the HMCTS reform programme to consider the progress made with the reforms so far and the implications of planned changes, particularly in relation to access to justice.
The Committee was interested in evidence of the effects and potential effects of the HMCTS reform programme on access to justice, as well as the management of the reform process.
The JLD has submitted comments to the Justice Committee.
Solicitors Disciplinary Tribunal decisions and junior lawyers
In response to the recent Solicitors Disciplinary Tribunal decisions regarding junior lawyers, the JLD wrote to the Solicitors Regulation Authority asking them to set out the following:
what practical support and measures the SRA has in place for junior lawyers who are facing difficulties in raising their concerns in the workplace, and
what is the SRA doing to ensure that organisations employing junior solicitors are being supportive and that these organisations do not have 'toxic' cultures in which junior lawyers feel unable to raise concerns or ask for help.
Read the JLD letter to the SRA and their response
Survey: Calling all trainees and solicitors practising in England and Wales
Lucinda Soon, solicitor and academic, is undertaking research into wellbeing in the workplace and would like to hear from trainees and solicitors.
If you are interested in taking part in the research, complete her survey before 30 April. It is anonymous and will only take around 10 minutes.
The JLD's resilience and wellbeing survey highlighted many concerns that need addressing and we are hoping that the results of this research will help raise further awareness of the issues and provide more evidence to support the changes we need to happen.
Other news from the Law Society
Can you spare the Law Society an hour of your time?
The Law Society is currently developing a new range of learning resources for members, for launch in 2020, and is keen to test their thinking with junior lawyers.
If you can spare 60 minutes to join an online discussion group on either 7 or 8 May, email robert.donelan@lawsociety.org.uk by Tuesday 30 April 2019.
New career development and resilience & wellbeing workshops
You told the Law Society you need greater support with mapping your career path and safeguarding your mental health, particularly during the early stages of your career.
You also said that you need more flexible learning options to fit in with your busy lives. The Law Society has listened and is offering cutting edge workshops delivered in flexible formats and in your local area to suit you - starting in June 2019.
Find out more about the workshops
Criminal justice campaign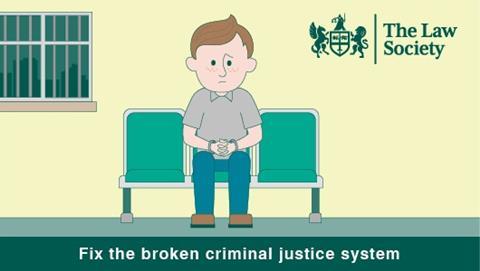 The JLD is keen to support the Law Society's latest criminal justice campaign. The campaign highlights that our criminal justice system is facing a crisis following years of underinvestment and neglect.
It argues that the system is facing an avalanche of problems including:
growing shortages of duty solicitors
increasing court closures
barriers to accessing legal aid
problems with disclosure
Find out more about the campaign and how you can get involved
Forthcoming events
Career planning tips for trainees approaching qualification (9 May, London)
Mental health week - Diversity and intersectionality panel event (14 May, London)
The power of gender equality to transform the business of law: an international symposium (20-21 June, London)
Resilience and wellbeing workshops (June to July, various locations)
Career development workshops (June to July, various locations)
Free JLD career development forums - September and October - register your interest
International Weekend 2019 - register your interest
JLD in the news
Since the last Chair's Update in February, the JLD committee has continued to contribute features for The Lawyer and the Law Society Gazette .
These features range from topical issues affecting the profession, with a particular focus on junior lawyers, or career development including spotlights on individual committee member's areas of practice.
We also continue to be approached by the legal media more generally to comment on news items as they break.
See our latest output since my last update which focuses mainly on protection for junior lawyers, resilience and wellbeing and the SQE.
JLD features
Junior lawyers need protection - now
How to be resilient when applying for training contracts
Mind the gap - 100 years of women in law
Junior lawyers: lessons from history
Are employers doing enough to support junior lawyers' wellbeing in the workplace
Is positive discrimination the answer to making the legal profession more diverse?
Featuring the JLD
April 2019
Interview with Kayleigh Leonie for Mental Health Awareness Week
More universities are teaching lawtech - but is it just a gimmick
Are lawyers getting better at talking about stress at work?
Law second most pressure-filled profession
Lawyers are second most stressed professionals, research claims
One in 15 junior solicitors is suicidal, research finds
One in 15 junior lawyers has had suicidal thoughts, research shows
Irish law school apologises for 'ill-judged' Twitter response to mental health concerns
March 2019
Junior lawyers need protection - now
Junior lawyers demand review of approval process amid SQE row
The Junior Lawyers Division is calling for a review of the process that controversially approved the Solicitors Qualifying Exam
Junior lawyers question legal watchdog's 'refusal criteria' following SQE approval
Influential entrepreneurs to speak at Future of Legal Education and Training Conference 2019
Our survey says… it's time for junior lawyers to embrace lawtech
We make 'difficult decisions': SRA responds to junior lawyers' protection concerns following controversial whistleblower case
Cold comfort for beleaguered junior lawyers
Junior lawyers plan new challenges over 'super-exam'
Top Plymouth lawyer says youngsters are not 'snowflakes'
February 2019
Pay trainees a 'fair' salary, Law Society urges
Weighing the cost of qualification
How is lawtech going to affect junior lawyers of the future?
Trainees get (recommended) pay rise
Law Society urge law firms to improve trainee salaries
Juniors demand answers from SRA on protection from 'toxic' work environments
How to be resilient when applying for training contracts
Twenty-nine is the magic number as the average age of qualifying solicitors increases
'Vulnerable' junior lawyers need greater protection from 'toxic and uncaring' law firms
'Not adequately protected': Junior lawyers demand SRA response on concerns over toxic working conditions
Big bucks from big law = toxic work environment say, junior lawyers
Health and wellbeing during the training contract
What is a 'quarter-life crisis'?
Is your firm attractive for junior lawyers?
And finally…
… a reminder of the benefits JLD members can take advantage of.



Amy Clowrey
Chair, Junior Lawyers Division
The JLD is all about its members and their needs. To enable the JLD committee to better represent you, we want to hear from you. Get in touch at juniorlawyers@lawsociety.org.uk or through our social media channels to give us your thoughts, seek our support or just to connect.