Adele Edwin-Lamerton updates members on recent JLD activities.
Welcome to my latest update and also to our new LPC student members. During the summer the Junior Lawyers Division committee has been engaged in representing its members both here and abroad, written articles for the legal press, and been hard at work preparing the autumn programme of events. A round up of our most recent and forthcoming activities are set out below.
JLD executive committee elections 2018 - now open for nominations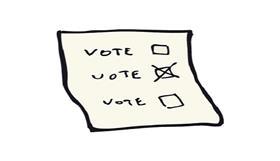 Are you a junior lawyer looking for a new challenge? Are you interested in issues that affect you and other members of the profession? Could you represent 70,000 LPC students, trainees and junior lawyers from across England and Wales in a national and international forum?
If you answered yes, then you could make a difference to the future of the legal profession by standing for a position on the JLD executive committee or the national committee as a student representative. Nominations close on 17 October. Find out more about the positions available, what the role entails and how to apply
Secondment opportunity in Brussels for junior lawyers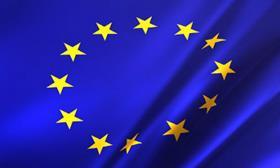 Do you enjoy moules frites? The Law Society office in Brussels is offering trainees, paralegals and newly qualified solicitors from the UK the opportunity to undertake a six month secondment starting in January 2019.
If you are interested, we would encourage you to speak with your firms about getting their support for your application. Closing date for applications is 30 September. Find out more about the secondment
Solicitors Qualification Exam (SQE) - what we know so far
In August the SRA announced that Kaplan has been appointed as the assessment organisation to develop and run the SQE, although they will not provide the training. We will continue to engage with the SRA to provide answers to our members' concerns surrounding the detail of the assessment, particularly cost.
Once we learn any news, we will share it on our website and social media challenges, so please keep an eye on those for further developments. In the meantime, check out our SQE briefing note on what we know so far.
Can you help us? Have you done something innovative>
We are looking to include more profiles on our website of junior lawyers who are being innovative in their professional careers. We want to hear from you if you have done something interesting or inspirational as a junior lawyer that you think other junior lawyers would like to hear about. If you have a story to tell, email us at juniorlawyers@lawsociety.org.uk.
JLD lawtech survey report - watch this space!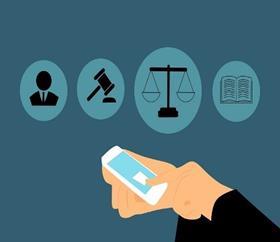 Thank you to everyone who completed the JLD's lawtech survey and the impact on the careers of junior lawyers. We are working with the Law Society's research on the survey report, which we hope to publish in the next couple of weeks. Watch this space!
IBA survey: bullying and harassment in the legal profession
We are continuing to promote the International Bar Association (IBA) global survey on bullying and sexual harassment in the legal profession and would encourage our junior lawyers to take part.
It should only take between 10 and 15 minutes to complete and all responses are anonymous.
Whether or not you have personally experienced bullying or sexual harassment in your legal career, your response will be valuable.
By assisting the IBA to gather a more complete picture of bullying and sexual harassment in the legal profession will mean better analysis and greater prospects of achieving change. The survey will remain open until mid-October.
Find out more about the IBA's survey
How will the rule of law be affected by advances in legal technology?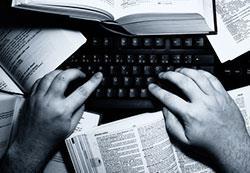 This is the title of the latest JLD essay competition which is open to LPC students, LPC graduates and trainee solicitors. The deadline is 30 November and the winner will receive £500.
Find out more about the 2018 essay competition
Other Law Society essay competitions which junior lawyers can enter:
Horsfall Turner essay competition – deadline 8 October
Graham Turnbull human rights essay competition – deadline 15 November
Events
September and October are two of the busiest months in the JLD calendar for events:
1. Free JLD career forums (September and October)
Our junior lawyer and student career forums take place at the Law Society on 8 September and 6 October respectively. These free events have become popular fixtures in the JLD calendar and there is even an opportunity to get your CV reviewed:
The junior lawyer forum on 8 September is for trainees and junior solicitors and is aimed at equipping those who are at the start of their careers with skills and advice necessary to progress, diversify and develop within the legal profession.
The student forum is aimed at LPC students and LPC graduates seeking a training position and includes a series of presentations designed to maximise your chances. This event is being held on 6 October.
2. International Weekend 2018 (27-30 September)
Make sure you save the date for this year's International Weekend on 27-30 September in London.
International Weekend is primarily aimed at junior lawyers from overseas jurisdictions, including those who may be on secondment in the UK.
However, the programme will be of interest to JLD members who are welcome to attend all aspect of the International Weekend, including the black-tie gala ball at the Law Society on 29 September.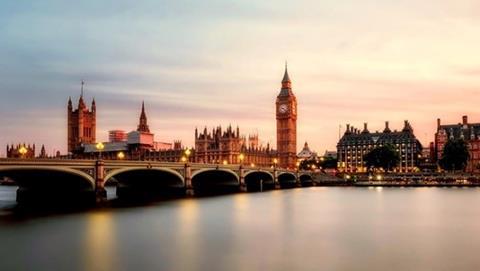 Book here for International Weekend 27-30 September
Book here for the International Weekend gala dinner 29 September
3. JLD national committee meeting - 13 October
The JLD national committee meets three times a year and includes the JLD executive committee, Law Society Council members, representatives from the local JLD group network, LPC students and representatives of other Law Society divisions (e.g. Lawyers with Disabilities Division). The purpose of the national committee is to provide:
a forum for issues affecting junior lawyers to be discussed and policy positions to be settled and actioned accordingly
an opportunity for the JLD committee to obtain feedback from the local JLD group network on issues affecting junior lawyers at a local level
The next national committee meeting is on Saturday 13 October at the Law Society in London. If you are a JLD member (e.g. LPC student, LPC graduate, trainee or solicitor up to five years qualified) and want to get involved with the JLD but unsure where to start you can attend this meeting as an observer.
If you are interested in attending, email juniorlawyers@lawsociety.org.uk to find out about availability.
Are you doing pro bono work? Enter the LawWorks pro bono awards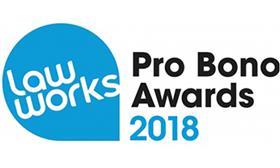 Are you involved with a pro bono initiative or know someone who is?
If so, consider submitting a nomination for the annual LawWorks pro bono awards, which includes a specific category supported by the Junior Lawyers Division for trainees and solicitors up to five years qualified.
The deadline for nominations is 8 October.
Find out more about the awards
Justice Week: 29 October - 2 November
Justice Week is a new initiative setup by the three legal professional bodies; the Law Society, the Bar Council and the Chartered Institute of Legal Executives (CILEx).
The purpose of the week is to boost the profile of justice and the rule of law, helping to place them at the centre stage of public and political debate.
Find out more about Justice Week and how to get involved
JLD in the news
Since May the JLD committee has been writing monthly features for Lawyer2b and the Law Society Gazette.
These features range from topical issues affecting the profession, with a particular focus on junior lawyers of course, or career development including spotlights on individual committee member's areas of practice.
We also continue to get approached by the legal media more generally to comment on news items as they break. See our latest output:
And finally…
…a reminder of the benefits JLD members can take advantage of.


Adele Edwin-Lamerton
Chair, Junior Lawyers Division
The JLD is all about its members and their needs. To enable the JLD committee to better represent you, we want to hear from you. Please get in touch at juniorlawyers@lawsociety.org.uk or through our social media channels to give us your thoughts, seek our support or just to connect.