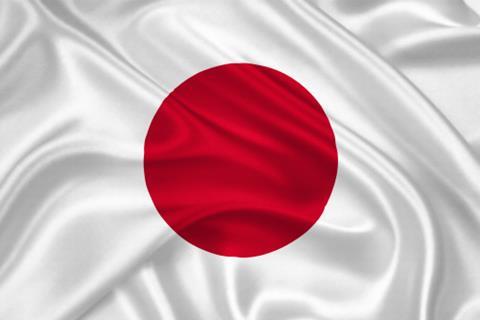 Japan, the high-tech powerhouse economy of Asia and the third largest economy in the world, is considered a competitive and stable business market with an increasingly globalised outlook. Despite economic issues over the past 20 years, the Japanese market remains vast with record-breaking outbound investment.
Britain and Japan already have strong political, trade and social ties. Prime Minister Shinzo Abe's recent package of economic reforms and policy initiatives to promote growth in Japan - including new free trade agreements and plans to reduce regulation and corporate income tax - as well as the upcoming 2020 Olympics, makes it an exciting time for English and Welsh law firms to be thinking about Japan.
The legal courts and system
Japan follows a civil law legal system, influenced by the German and French systems, and partially that of the US. The Constitution of Japan, was adopted in 1946 after the Second World War, is the basis of the legal system and provides for democratic system based on the separation of powers. Legislative power is vested in the Diet, executive power is vested in the Cabinet, and judicial power is vested in a US-style Supreme Court. The Supreme Court is appointed by the Cabinet and presides over a legal system of lesser courts made up of: the High Court, district courts, family courts, and summary courts. Judicial precedent provides non-binding guidance on how laws should be interpreted in practice and judges seriously consider precedent. Judicial independence is guaranteed by the Constitution.
The Legal Profession
Japan's legal market is centred in Tokyo. As of August 2014, there are approximately 35,031 lawyers (known as bengoshi) registered with bar associations in Japan, which is up from 22,049 in April 2005.
Traditionally, the Japanese have rarely used lawsuits as a means to settle disputes. However, with the rise of patent-disputes and international mergers, Japan is facing a shortage of lawyers, and the government has allowed universities to offer graduate courses on law in order to ease the shortage.
The recent push to produce lawyers has also been reflected in the demographics of the profession, where 25.3 per cent of lawyers have been admitted to the bar for less than five years. However, despite the expansion of Japanese firms both at home and abroad, the growth of lawyer headcounts remains broadly stagnant. In-house counsel are still relatively rare in Japan; as of January 2013 only 965 of the 35,000 registered bengoshi are working in corporate law departments (up from 435 in 2010).
Route to qualification
In general terms, to qualify to practise as an attorney, judge, or prosecutor, candidates must complete a two or three-year graduate law programme, pass the bar examination (which can only be taken three times within five years after graduation) and complete a one-year internship supervised by the Legal Training and Research Institute of the Supreme Court of Japan. Those who have not graduated from law school may take the bar examination after passing a preliminary qualifying examination.
Although they receive the same basic education and training, attorneys, judges, and public prosecutors are distinct statuses that cannot be held by the same person at the same time. This means it is possible for judges and prosecutors to become attorneys and vice versa. Japanese citizenship is not required to qualify as an attorney.
Regulation and representation
By law, Japanese bengoshi must join both the national Japanese Federation of Bar Associations (JFBA) and a local bar association that is in the jurisdiction of the district court of the location of their law firm. While there are 52 local bar associations, one in each district court jurisdiction, the Tokyo area has traditionally had three bar associations: the Tokyo Bar Association, the Dai-Ichi Tokyo Bar Association, and the Dai-Ni Tokyo Bar Association.
The main responsibility for rule-making lies with the JFBA, but each local bar association has the power to admit and register lawyers, establish its own regulations on fees and take disciplinary action against lawyers. The JFBA is a powerful organisation that has played a significant role in recent reforms including: an overhaul of the criminal justice system, the review of legal education and training, a revision of the code of ethics and changes to the Foreign Lawyers' Law.
In-house legal advisors at major corporations are almost entirely unregulated, although in the past decade there has been a trend towards attorneys moving in-house.
Japanese lawyers in England and Wales
Japan is a 'recognised jurisdiction' for the Qualified Lawyers Transfer Scheme (QLTS) which means a Japanese lawyer can fast-track to dual-qualify as a solicitor of England and Wales. As of February 2014, only four Japanese lawyers have qualified as solicitors of England and Wales.
Japanese lawyers are also approved by the Solicitors Regulation Authority (SRA) for Registered Foreign Lawyers (RFL) status, which is a prerequisite for going into partnership with English solicitors.
Requalification as a Japanese lawyer
Lawyers from any jurisdiction may sit the bar exam and qualify as a lawyer, but Japanese citizenship is required to serve as a judge or prosecutor. Foreign lawyers who reach the equivalent status of Japanese lawyer are called Junkaiin. While in theory a foreigner can reach the level of proficiency and academic aptitude to practise Japanese law, the education and licensing requirements represent a practically insurmountable barrier to entry and, as such, there is only one known Junkaiin in practice.
For further information contact Asia@lawsociety.org.uk