Ellena Talbot, Director of Legal Services, Avon and Somerset Constabulary, explains how the legal team has utilised underused legislation to protect the most vulnerable in the community; its bespoke advice service to the organisation; and lifts the lid on life as a police lawyer.
Where did the initiative come from, and what were the drivers?
Protecting the most vulnerable in our communities is a key priority for Avon and Somerset Police and, as police lawyers, we work tirelessly to support frontline officers by utilising the full toolkit of Civil Preventative Orders (CPOs) available to us. These include those relating to protecting victims of domestic violence, anti-social behaviour, or as a preventive measure to protect potential victims in sexual offence or modern slavery cases.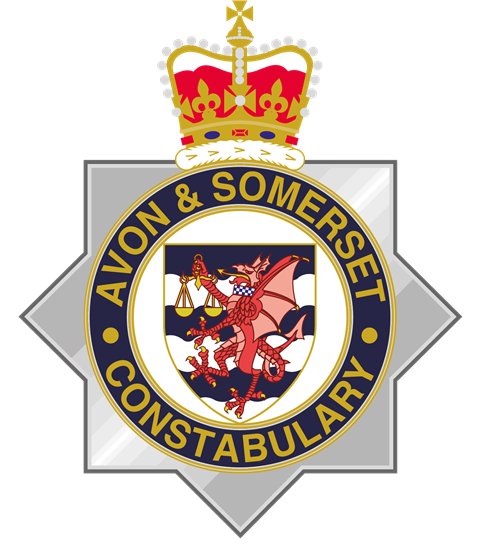 During 2019, one of our departmental objectives was to raise awareness of CPOs to ensure they were being fully utilised to best protect the public from harm, when perhaps they had not previously been considered by officers and staff.
As part of our strategy to raise awareness, we recognised there was an opportunity to take a more proactive approach in delivering training across the Constabulary and publishing successful outcomes.
We also wanted to be creative and push legal boundaries in order to make full use of CPOs and to learn from unsuccessful outcomes.
How did you secure buy-in from the business?
The Constabulary recognises the value of the legal services team in providing tactical support in complex and difficult cases where a criminal prosecution may not always be possible. In addition, our legal support can be an effective intervention tool to prevent further harm from being inflicted while criminal investigations continue.
The team not only provides a specialist in-house capability, but also saves the Constabulary considerable financial exposure in external solicitors' fees, combined with holding specialist policing knowledge.
Through this expertise and awareness, we have built strong and established relationships across the Constabulary and, as a result, our work is valued and our recommendations supported.
How have you used new or underused legislation to your advantage, and why this approach?
In the last year, we have extended the scope of closure orders, which were historically used to close down entire premises. We have extended the scope of these orders, so they can now be used to target other specific "premises", for example closing communal areas, such as stairwells in blocks of flats being used by drug users.
Many police lawyers have previous experience in private practice, in areas such as civil litigation, contract and commercial or employment law. These are all transferable skills
The orders can now also be used to help protect vulnerable residents who have had their homes taken over by predatory and ruthless individuals, such as drug dealers from organised crime groups. By using the orders to partially close a main residence, we are able to keep the vulnerable resident in the property whilst preventing any third parties from entering.
How does your bespoke service to professionals work in practice? How do you tailor your advice?
As specialist police lawyers, we are required to be experts in a wide range of areas, from civil litigation to employment, police misconduct, police operations, judicial review, criminal legislation, data protection, inquests and inquiries. This ensures we are equipped to deal with whatever comes our way, whether providing learning to the organisation following case outcomes, general legal advice on operational matters, or attending court to secure civil orders.
Being police specialists, we understand policing language and are able to navigate the wider landscape in which the police operate, for example appreciating interdependencies such as the many outside agencies and stakeholders the police work with.
How do you train to become a police lawyer and what qualities do you look for?
To be an effective police lawyer, beyond everything else, you must have a passion to help others and to make a difference in the communities you serve. Many police lawyers have previous experience in private practice, in areas such as civil litigation, criminal law, human rights, contract and commercial or employment law. These are all transferable skills and, whilst the cases you may be dealing with are in a completely different area of practice, a number of the processes are the same. Being a police lawyer provides possibilities to test legal boundaries and be involved in cases which have complex technical arguments, that can go all the way to the Supreme Court.
If a lawyer has an interest in police law, we offer opportunities for training and development, including leadership skills, and to become involved in other areas of policing.
There are many benefits of working in-house as a police lawyer – not least the lack of pressure to meet financial targets. At Avon and Somerset Police, there's a real commitment to being an inclusive and caring employer. Flexible and agile working is proactively supported, and you get a real sense of wellbeing at the end of the day knowing you genuinely made a positive difference to someone's life.
Do you prioritise the team's caseload due to the severity / urgency of the case?
Police law is dynamic, topical, and no two days are ever the same. You can plan your day, but critical real-time incidents can occur at any time, which require our attendance at top-level strategic meetings. These meetings see experts from across the organisation coming together to provide advice on the immediate next steps that need to be taken – Legal will often be part of this.
There are many benefits of working in-house as a police lawyer – not least the lack of pressure to meet financial targets
In addition, we can be called on to make urgent applications at court, attending that same afternoon on cases where orders are required to protect victims from immediate harm, or if a breach has occurred.
Our team of lawyers are expected to be able to balance their caseload, taking into account time-critical and conflicting priorities, and are often working under pressure to make decisions swiftly and thoughtfully.
How have you shown the value / impact of your approach to stakeholders?
We regularly share learning across the Constabulary and with partner agencies through the delivery of training and learning reports, as well as providing assurance reports to the Constabulary Management Board and Police and Crime Board.
The value of the service we provide primarily lies in being able to make a difference to the lives of victims and protecting potential victims, whether that is the victim of domestic abuse who can safely go home, the elderly gentleman who can live in his home without fear of intimidation from anti-social behaviour, or the release of those who have been trafficked to the UK.
Through our preventative work, we can help to ensure the public, and in particular the most vulnerable members of society, are best protected from harm. Officers who have tried all avenues to secure prosecutions are able to rely on our legal services team to problem-solve and ensure that all opportunities are explored.
Has there been a standout moment from last year? How did the legal team make an impact there?
Modern slavery is an emerging crime which has a devastating impact on victims. The tragic case of the Vietnamese nationals who recently lost their lives when suspected of being illegally transported into the UK is a clear example of this.
The threshold for prosecution and the demands of evidence-gathering can be a challenging and lengthy process, and this is when CPOs really come into their own. In late 2019, our team secured three slavery and trafficking risk orders, which helped to protect workers who were suspected of being at risk of slavery and trafficking linked to a number of nail bars.
At the time, a criminal prosecution against the suspected traffickers was not possible, but there was still a determination to use all available tools to protect the victims, and potential victims. We were able to seek prohibitions to bar the suspected traffickers from providing accommodation to workers, taking possession of workers' original documentation, or employing workers unless they were registered for UK National Insurance. If these prohibitions were breached, this would amount to a criminal offence.