It was traditionally the home of mining and heavy industry. Yet the last few decades have witnessed something of a transformation of the north-east, and it's attracting many in-house counsel for its opportunities for a decent work-life balance and above-average level of jobs. 
It was traditionally the home of mining and heavy industry. Yet the last few decades have witnessed something of a transformation of the north-east (NE). Now, it's become the base for many other industries – energy, clinical research, and professional services such as education, finance, transport and construction. Not surprising, then, that it's proving an attractive proposition for in-house counsel.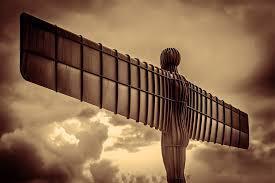 Covering Northumberland, County Durham, Tyne and Wear, it embraces three large urban areas – Teesside, Wearside and Tyneside – while three large cities dominate the region: Newcastle upon Tyne, the largest with a population of just under 280,000, Sunderland and Durham.
Other large towns include Darlington, Gateshead, Hartlepool, Middlesbrough, South Shields, Stockton-on-Tees and Washington. Though its employment rate and take-home pay rates are lower than the national average, it now boasts an above-average level of jobs created through foreign investment.
Market for in-house counsel
While there is cautious optimism about its future economic prospects, there is wholehearted support for the NE as a career base from the lawyers who work there. Recruiters, too, insist that the area offers good opportunities for in-house counsel generally.
"Across the country, in-house is a fast-growing category and the NE is no exception. Several organisations across the NE with strong in-house legal teams have been hiring, even through the somewhat turbulent last few years. We're seeing demand for everything from senior legal counsel with several years' PQE, to paralegal roles," says Nichole Luckhurst of Interlink Recruitment.
Though its employment rate and take-home pay rates are lower than the national average, it now boasts an above-average level of jobs created through foreign investment
The same trend has been witnessed by Adele Callaghan of Hays Legal. "Five or so years ago, in-house opportunities were quite scarce; now, the picture is far healthier. Larger in-house teams have increased the number of their lawyers and far more companies with NE headquarters now have a legal presence," she says.
Those opportunities though, may not be at all levels and in all fields of practice. As in other parts of the country, new opportunities at the more senior level are scarcer, as are positions in some specialised areas. Head of retail & mortgages / legal at Virgin Money, Louise Waugh, reports that positions for Consumer Credit Act lawyers and financial services (FS) regulatory lawyers with over four years' PQE are more limited.
"Most of my team are sufficiently specialised that a suitable role for them would be more likely to come up in private practice than in-house. Two of my former colleagues who left as a result of Virgin's acquisition of Clydesdale Bank are having to work out of London, although the market for lawyers with wider specialisms seems to be more fluid," she says.
An increasing number of lawyers moving in-house from private practice, often to clients, has helped boost the ranks of in-house counsel. Usually, hires have a NE connection, Callaghan says, and have worked for a local law firm or in-house, or have lived in the region in the past and returned.
Scope for in-house positions includes plenty of recognisable names. "The NE boasts a good number of plc companies, with established legal teams for the likes of Greggs, Grainger and the Sage Group," Callaghan points out. "It also has a notable FS presence, with in-house teams at Virgin Money, Newcastle Building Society and Atom bank. Then there are teams in housing associations like Home Group, in manufacturing at Nissan and in IT in Orchard Information Systems. Non-plc organisations like Hays Travel and Parkdean Resorts have legal teams, too." The latest Law Society figures (2017) also reveal a sizable proportion of in-house counsel in the region working in the public sector.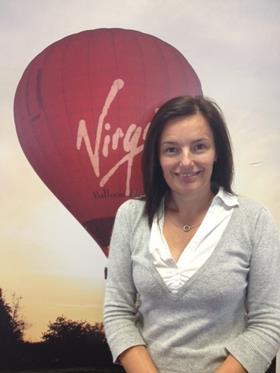 Most organisations want lawyers to manage commercial contracts, regulatory matters and litigation and, with a growing number of digital companies starting up across the region, lawyers with IP knowledge, too. But technical legal know-how besides other, broader, abilities are in demand, as they are for in-house counsel generally.
Skills like project management, the ability to communicate clearly with stakeholders and senior management and influence others are worth their weight in gold, remarks Luckhurst. "Private practice still places a somewhat unbalanced focus on technical ability, so those moving in-house often need assistance in developing those commercial skills that make the difference.
"But, as long as a competent lawyer starting an in-house role does so with energy and a willingness to learn, they'll carve out a successful career."
A good base
In-house lawyers say the NE provides impressive scope for a fulfilling legal career. Louise Waugh came to the NE to do a law conversion course in 1994 and worked in a law firm before joining Northern Rock in 2009 (later acquired by Virgin Money). She now manages the bank's two retail franchises and leads a team of 13 lawyers. "When I was in private practice, Newcastle was big enough to have an interesting diversity of work, but small enough that you were accountable for doing the whole job. Moving in-house was great, and I've not needed to move to keep challenging myself," she says.
A NE native, Gillian Tiplady, head of legal and treasury at Hays Travel, has worked in the region all her career, and says that it can provide an uncommon range and depth of experience. "In-house roles may be fewer in number here, but the roles that exist, in my experience, offer a varied range of work and the opportunity to be involved in the management of the business, as well as handling the legal portfolio."
Tiplady joined Hays Travel in September 2019. "I've worked for great businesses that provide high quality work, and have tackled most things in my time in-house here, from property management to business mergers and sales. The level of intellectual challenge and professional opportunity here is as good as you'll get anywhere."
Hailing from Manchester, Anu Kaura, head of legal at Malhotra Group plc and vice-chair of the Law Society's In-House Division, started as sole counsel at Malhotra Group in 2017 after 16 years in private practice. She has since acquired a trainee and a paralegal, and is relishing working in a diversified group which includes care, leisure, restaurants, hotel and commercial property businesses. "There's a strong and diverse legal community here, and you come across familiar faces in the legal sector as your paths can cross frequently," she remarks.
"The level of intellectual challenge and professional opportunity here is as good as you'll get anywhere"

Gillian Tiplady
Quality of life
All relish the quality of life the region offers.
"I love the fact that I can drive 30 minutes in any direction and be somewhere beautiful: at the beach, in the wilds of Northumberland, the hills of Durham, in beautiful market towns or historic cities," says Waugh.
"There's always new bars and restaurants opening in Newcastle and Gateshead, and we have enough theatres and concert venues to keep us entertained. I'm grumpy if my usual commute time of 25 minutes extends by more than 10 minutes, because my work-life balance is really important to me."
Anu Kaura feels the same. "I live in Northumberland, and I find the quality of life here better than in Manchester, where the cost of living is higher and commute times often longer. There's a close and welcoming community here too; Newcastle is one of the friendliest cities I've ever been in."
Training and networking
Although regional law firms provide good quality training events, in-house counsel say that this is an area where they are less well served. "There are opportunities, but specialist training is often London-based, and that's expensive and time-consuming," Tiplady reports.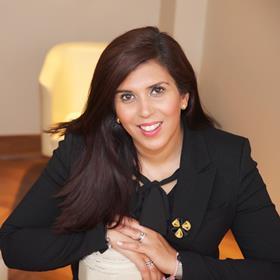 Louise Waugh says her team is quite dependent on its external lawyers for training and networking. "Training is one of the main value-adds we need from any panel firm. It's easy to find courses on broader property and contracts, but much more difficult in areas like pension regulation or payment services, so my team often have to travel to Edinburgh or London for these." Secondments of lawyers from law firms has helped her team forge closer links with the local legal community.
Networking opportunities for in-house counsel is poor, says Anu Kaura. "The Law Society in Newcastle hold events and I've just joined the Women's Law Division (North East). Only now am I becoming aware of other in-house lawyers here, which is primarily why I joined the national Law Society's In-House Division. As its vice-chair, and representing the NE, I've been proposing training and networking events solely for in-house counsel. Meeting your in-house peers provides you with cross-sector professional support and helps with signposting."
In December 2019, the Law Society held its first In-House Division drinks event in Newcastle, with law firm Ward Hadaway supporting the event. "It was only attended by in-house lawyers and lawyers from Ward Hadaway, and was very successful. We plan to hold these events quarterly, and we've had lots of interest for the March event in Newcastle, which will be supported by Trinity Chambers, says Kaura. The next step may be special training events.
Louise Waugh for one, is happy about this and her thoughts no doubt reflect those of others: "I'm really pleased that the Law Society is increasing its focus on the in-house sector through the promotion of the In-house Division," she says.