Thinking about moving sector? There may be plenty of opportunities in the market, but how can you make an impact with your CV and at interview and demonstrate you really want a change? Diana Bentley canvasses recruiters and heads of legal for their advice on how to get yourself noticed – and get yourself that new job.
With the great expansion of in-house practice, lawyers have plenty of opportunities to work in the sector. For those in-house counsel wanting to make a move to a different sector, the market is an active one. But first you must think carefully about what you want to achieve and prepare well for the transition.
CVs and social media
At the outset, ensure that your CV is in the best shape possible. This is usually the first thing potential employers see and they must be able to scan through your qualifications and experience easily.
Start by being specific about your academic credentials, setting out clearly all institutions attended, dates and grades and your legal training. This has to be supplemented with your post-qualification experience.
Next, your skills – for example, commercial or company secretarial – should be segmented into key areas, set out in bullet points rather than large paragraphs.
'Your CV should not read like a story,' advises Adele Callaghan, business director, Hays Legal. 'The bullet points should demonstrate the breadth of your experience with examples of particularly material matters. If a previous role is no longer very relevant, list only the basics about it.'
Callaghan says the importance of academic qualifications diminishes as post-qualification experience increases – so the more junior a lawyer, the more important extra-curricular activities become. Such activities should always be included on your CV, regardless of experience. 'They give more insight into the individual, bring a CV to life and paint a picture of the kind of person you are. They are also a good talking point in interviews.'
Knowing your CV and being able to talk in detail about everything it contains is vital. Many people fall down on this

Amanda Couper
CVs must be sharp and not too lengthy, adds Sarah Ingwersen, partner and head of in-house at Taylor Root. 'They need to be three to four pages at most, but not too brief either, as you can lose impact with brevity.'
Language skills are always of interest too, especially European or Asian.
'Photos are not common in UK CVs and boxes or unnecessary stylised effects detract from the message,' Ingwerson stresses. Naturally, typos and Americanised spelling are a complete no. The ideal approach, Callaghan and Ingwersen suggest, is to have one 'vanilla' CV which can then be tailored to each opportunity.
Most companies will now look a candidate's LinkedIn profile, says Ingwersen, before deciding on whether to interview. 'Your profile should provide a succinct overview of your background and experience, and ideally demonstrate an active interest in the legal community by sharing posts from your company or groups you belong to.' Information on the CV should match your online profile. Photos should be professional – not 'selfies' or taken in too social a setting.
Do your homework
Another crucial aspect of preparing for a career move is to conduct thorough research on potential industries and employers. Amanda Couper, director of legal and donor compliance at Marie Stopes International, leads a team of 11 lawyers and compliance specialists. She urges lawyers to research comprehensively any new sector that interests them.
'People who are more junior may be able to make a transition easier, but generally if you're moving industries you must show you can adjust – in our case, for example – by doing voluntary work in the charity sector.'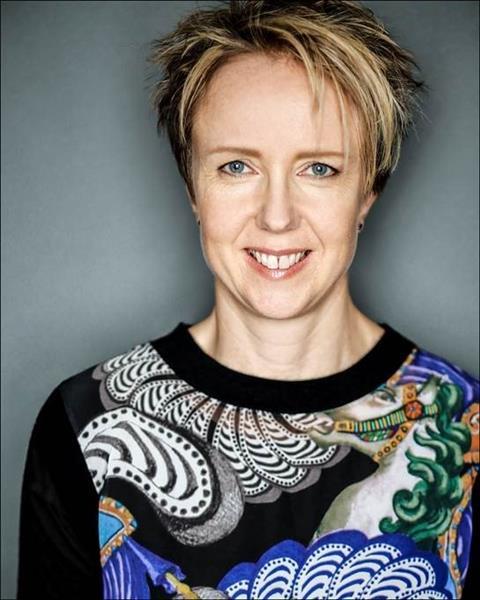 Investigate future employers – trail their websites and learn up on their strategy and operations, company values and culture and any changes in key personnel. This will help you to determine if the organisation really appeals to you and to ask pertinent questions in interviews.
'I'm disappointed if people haven't done their research on our organisation before the interview,' Couper remarks. 'They should have questions prepared beforehand or at least have some that come to them in the interview. And they must demonstrate not only an interest in our sector, but also in our organisation in particular.' Couper uses LinkedIn and job websites to advertise team vacancies, while others use legal consultants too.
Couper always reads covering letters to discern a real interest in her organisation's field. So take care when drafting your letter.
The interview
Once you've landed that interview, focus on your personal presentation and prepare well. 'Consider how you'll present yourself and your story, motivations and why you're appropriate for the role, so you can give a highly credible account of yourself and your experience,' Callaghan advises. 'Knowing your CV and being able to talk in detail about everything it contains is vital. This sounds simple, but often people fall down on this.'
You should be able to demonstrate a commercial approach and a strong understanding of the issues facing your organisation, good examples of your contribution to the business and your ability to work in a team, and the reasons why you're passionate about the sector you work in or want to work in.
'We look for confidence, communication skills, how the candidate interacts with the stakeholders in their business, and if they can put their argument forward convincingly, but in a non-aggressive way,' explains Sarah Ingwersen. 'We also assess other attributes, like how easy they may be to work with. If they're a prima donna arranging the interview, they may be hard for our clients to manage.'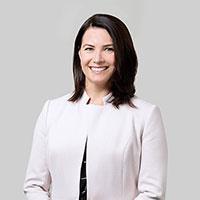 Ask the consultant what the dress code for the interview is and what the tone will be. 'If you're a smoker, don't smoke for several hours before an interview and be careful about making good eye contact. If you like what you hear about a company and the position, say so; be positive and finish on a high,' she advises.
Important traits
Heads of legal departments emphasise that a candidate's approach and personality type are increasingly important to them when recruiting. 'Over time, I've found that attitude is more important than first-rate legal qualifications and amazing technical skills,' says Amanda Couper. 'A newly-hired lawyer may not have the relevant experience, but it's important to feel they have a dynamic character and want to learn. I'm looking for people with a real enthusiasm for the work and who are also flexible enough to work in a team and not overpower others. People don't come here for high salaries, so they must want to work in our area and in the developing world.'
She likes people to answer questions simply in interviews and not go off on tangents. 'If they make things too complex, it can be tiring and a turn-off. I want simple, intelligent, real-life answers.'
Sapna B. FitzGerald, GC and company secretary of residential property services group LSL Property Services plc and a former chair of the Law Society's In-House Division Committee, is part of a team of six lawyers, three paralegals and secretarial support. She shares the same sentiments as Couper. 'Whether you've had sound training and good supervision is important. But the focus for me is less about technical ability and experience than the right attitude and the personality fit for the team. We must ensure that we'll like each other and work well together. People can develop their skill sets anyway as the demands of the business change. They must be open to a challenge and prepared to try new things.'
The focus for me is less about technical ability and experience than the right attitude and the personality fit for the team.

Sapna B. FitzGerald
FitzGerald urges candidates to remember that job applications are a two-way process. 'You need to assess if the organisation and the people will be the right fit for you. In-house lawyers can hit glass ceilings and not have a salary that matches private practice, so they must look forward to going to work each day.'
She advises people to relax, be honest and be themselves in interviews. 'If you pretend to be someone you're not, it will be hard to sustain. Be upfront about your expectations and needs. If you need a particular working pattern, say so in the interview, not later through a consultant. Similarly, if you're going to have a long commute, think hard about whether you'll end up tired and frustrated and not able to perform well at work.'
At the same time, you can be honest about your goals, she says. 'We're proud of the fact that we help people apply the skills they have and develop new ones – so we expect some people to move on.'
One benefit of working with specialist legal consultants, Ingwersen and Callaghan say, is that they can provide general CV and interview advice and insights into the organisations they work with, so candidates should take advantage of that. Remember too that career moves demand an investment of time and energy. Yet, challenging as they may sometimes be, they are a learning process which hopefully may yield even more rewards than a new position.