We speak to two lawyers who have made the move in-house from private practice about the challenges along the way, and their tips for anyone considering a similar career change or returning to an in-house career after a break.
Rachael Williams, ombudsman, Financial Ombudsman Service
My life has changed a great deal since January 2015. While attending the Women Lawyers Division (WLD) returner course in October 2014, I was introduced to the idea of using my legal qualifications in a variety of different fields away from private practice. An ombudsman came to speak to us, and I secured a job at the Financial Ombudsman Service in January 2015. Fourteen months later, I started as senior legal counsel as a maternity cover, and it was a great experience. I use the past tense, as just recently I was promoted to ombudsman and I commenced that role on 9 January 2017.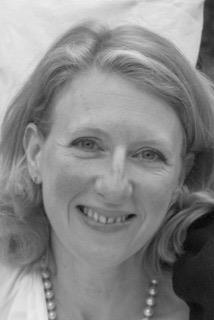 What triggered your move in-house?
For the move in-house, I grasped an opportunity when it arose. I was clear with my interviewers that I had legal experience, but not necessarily in the financial services sector. The department likes to recruit from within the service itself, and I learned quickly that the legal department's work is tailored to this very particular work: judicial review litigation of ombudsman decisions; jurisdiction issues relating to the Financial Services and Markets Act 2000 (FSMA 2000) and the regulatory rules specific to our complaints procedures; Part VII, FSMA 2000 business transfers; and a host of other matters which arise. These include company law, civil litigation, debt collection and data protection issues, not all of which I was involved in.
What's been the biggest challenge?
A major aspect to get used to when comparing my experience as a lawyer in a big law firm to a specialised in-house department, is that one has to deal with each of the client's departments in a different way, and ensure that each sector of the organisation as a whole is approached and/or addressed in the right way.
What's been the most surprising aspect?
You are expected to be a generalist, in that you need to be able to deal with a wide range of legal issues, but at the same time, it is a very niche area of work.
You've been a barrister, private practice solicitor and now senior legal counsel. How would you describe your career progression?
My career may look like it's been a smooth and relatively logical trajectory, but it's been a mixed and varied route culminating in ombudsman. My initial experience as a tenant barrister was rather intense, and I was lured away to Eversheds by seductive offers of a regular wage, assistants and good quality work, which led to me requalifying as a solicitor in 1994. Other solicitor roles followed and were great, but from 2000 until recently, managing a demanding career and home life was an uncharted journey and made for a very interesting 15 years. During this time, I tried part-time work in a local firm, full-time study for a master's degree, and I had another serious go at being a barrister.
Who are you career role models?
I worked for a partner in a large firm and he was a real role model. He was the first person to suggest that I reinvent myself, and it took time for me to realise that this was not intended as an insult, but as a directional piece of advice. You can do much more if you design your job and skills around yourself, rather than wait for some ideal job to come along to fit your life. He went on to reinvent himself and I watched in awe.
Did you have anyone to turn to for career advice when you were considering a change?
I do not feel qualified in any specific way to give advice myself, but I can share my experience. I'd say to people who may have moved away from the profession or have had a career break, to tackle head on whatever is holding you back. Usually, but not always, the major hurdle is regaining your confidence. I benefited enormously from the WLD returner course. which started me off and gave me the tools to jump that hurdle. Once I was working again, the confidence came back very quickly and kept growing. A year ago, I engaged a career counsellor who has helped me to focus on what I wanted going forward, and how to achieve it. She has been my investment in myself, and I am very happy with her advice to date.
Anyone wishing to chat to me about this is welcome to contact me through the Law Society or LinkedIn.
Nick Dell, group property counsel, McCarthy & Stone
Why did you move from in house to private practice the first time around?
I initially trained in London and qualified in private practice (PP), but moved in-house shortly afterwards. I worked first in the water supply industry as an assistant solicitor, and then as a company secretary and solicitor, before moving into the house-building industry. I worked in-house in both roles for about 17 years in total.
The underlying reason for my move back into private practice in 2008 was to gain wider property development experience by working with a number of residential and commercial property developers. During the sharp economic downturn at this time, it was quite a struggle for commercial property lawyers for several years before the market improved, although there were still reasonable opportunities to assist commercial and social housing developers in bringing forward new sites.
How long did you stay in PP for?
I initially moved into a partnership role in PP in Bristol, and then worked in PP in various roles until 2016, so about eight years in total. It was interesting working as a partner and then as head of property and managing a large team, to then becoming first a consultant, and then a senior associate, in different firms – it helped me better understand the stresses and strains of working in private practice at different levels. This experience is now especially useful in my current role, which involves managing external lawyers.
Why did you make the move back to in-house?
There was no problem considering a move back in-house. I was very happy in my previous role working in PP for an established and well-respected firm in Bath. However, with many years' experience in house-building, I always felt drawn back to the sector, and I had an increasing interest in working in the retirement and extra-care sectors, where there was a growing demand for good quality accommodation and associated social care services.
What differences in practice have you noticed since you moved back in-house?
It's early days, but when advising the business on an in-house basis, you are closer to the issues, which is obviously helpful when giving advice. You also have a better opportunity to stay close and be involved with an issue from the start until the conclusion of the matter.
Were there any challenges upon returning?
The challenges in taking up a new role – especially an in-house one – are getting up to speed quickly, so you are able to advise on current issues, and also getting to know the teams. On many occasions, your advice is acted upon immediately, so you need to be sure you have gathered together all the relevant issues before you provide the advice.
What advice would you give to people thinking of making the move in-house, for the first time or otherwise?
Moving in-house, especially for junior lawyers, can be quite a daunting prospect, as you have a high profile within the organisation from day one. It is also possible to feel quite isolated, especially if you work alone or in a small legal team. My advice is to network with other in-house lawyers on a regular basis.
The upside of working in-house is that you are 'embedded' in the business, and should have the confidence to comment on all issues faced by the business, not just legal ones. When I worked in house-building, I was quite happy to give an opinion on the different designs of kitchen units!
What are your key priorities / challenges in your new role (eg managing risk, demonstrating value etc)?
Getting out of the office and visiting the regions to get to know all the sales and land teams across the UK, as well as working closely with our external teams of lawyers. I also visit as many of our current developments as possible, listening to the buying experiences of our residents since they bought their apartments, and learning from them. I am especially interested in meeting apartment owners living in our assisted living developments, and making sure we are meeting the needs and aspirations of our customers. The generation of people now approaching retirement age and deciding to move into our developments were children growing up in the 1950s and 1960s, who remain very active and engaged, and rightly expect to live in high quality accommodation and receive an excellent level of service.