Why did you decide to become a lawyer?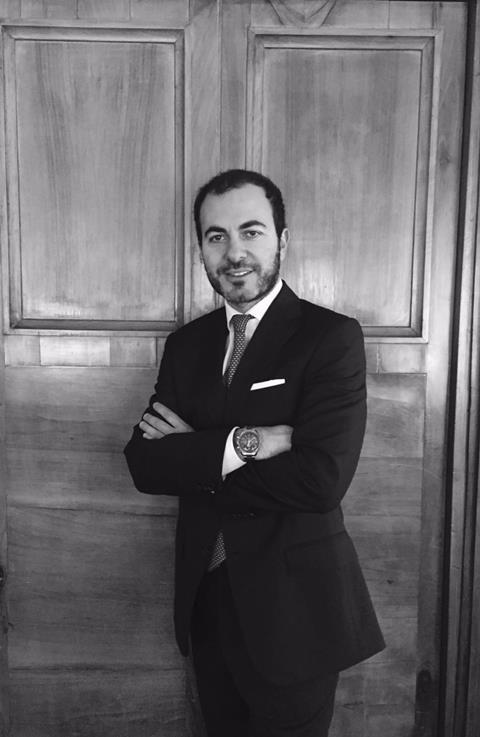 After reading Law at university, I decided to improve my international legal knowledge and focus on becoming a lawyer. For me this is an attractive profession as it can cover many subjects such as private client, commercial and litigation, which also test various skills sets. My long term ambition has always been to build and run my own law firm.
What is your role within the firm?
I am a founding partner of Studio Legale Internazionale Gaglione, managed with my brothers Alessandro and Roberto, who are also founding partners. Our firm comprises of lawyers qualified in Italy as avvocati and in England as solicitors.
Tell us about your firm.
The Firm advises international clients doing business in Italy. As a small firm one of our success drivers has been our ability to offer our clients a tailored made service when dealing with matters evolving complex cross border issues. The firm provides advice and assistance regarding:
• Estate planning including advice on succession law and wills;
• Property Law with a focus on the process of buying and selling properties;
• Corporate and Commercial Law, including formation of companies and international cross-border mergers.
Furthermore, the firm, in cooperation with SLIG Education Limited - a company specialized in the organization of courses and seminars for lawyers and members of the legal profession – organizes courses on Legal English and the English legal system.
What are the main opportunities and challenges for law firms in the current Italian context?
One of the main opportunities is certainly represented by potential foreign clients. In Italy the number of lawyers is very high and therefore the ratio lawyer/client is very low making it very difficult to acquire new "Italian centric" clients. On the other hand, there is a huge number of potential clients (that need legal advice and representation in Italy) who do not live in Italy. One of the challenges for law firms is to try to intercept those potential clients by attending international events, having a good and reliable network of international contacts, setting up an office or a branch abroad, etc.
Could you describe the main recent regulatory changes for law firms and lawyers in Italy? What are your views on these changes?
One of the main regulatory changes for lawyers is the abolition of the minimum (and maximum) applicable fee. It is now possible for lawyers and clients to negotiate legal fees: lawyers are not bound anymore to a fee, to be determined between a minimum and a maximum, as before. This major change is good for clients however the risk of abolishing (in particular) the minimum fee is that the quality of the services provided could decrease due to the increasing number of (low-cost) files that a firm must take-on in order to make a profit. However, the abolition of the minimum fees is certainly an improvement for clients in particular and for the market in general.
What advice would you give to UK law firms willing to operate in Italy?
My advice to a UK law firm willing to operate in Italy (setting up an office or establishing an alliance with an Italian law firm) is to leave the Italian operations to an Italian lawyer. If no Italian lawyers are working within the UK firm, I would suggest to hire someone for the purpose or to establish an alliance/cooperation with an Italian firm. This is because the two markets and, more important, the two legal systems are very different. In addition, the language barrier could also be an issue and finally, the attitude to doing business in each jurisdiction is very different as well!
What opportunities for co-operation are there between Italian and UK law firms?
United Kingdom is one of the greatest markets in the world and therefore it is not unusual for medium/large Italian law firms to have international clients based there. As a consequence, as the costs of setting up an office in the UK could be prohibitive, Italian law firms are often seeking cooperation with UK law firms in order to get legal advice for their clients and to use their facilities from time to time (meeting with clients, etc.). Vice versa, the Italian community in the UK is huge (as well as the UK expats community living in Italy) and therefore UK law firms are frequently asked to advice their clients on Italian law. Having a good and reliable co-operation with an Italian law firm (especially if it has dually qualified and/or English speaking lawyers working within and a permanent base in the UK) is vital.
Finally, what are your recommendations for visitors to Italy?
Don't follow (only) the touristic routes and don't eat (only) in the restaurants included in your guide. Either driving along the sunny coast of Apulia or sightseeing in Rome, don't hesitate to make a last second diversion or try an alternative route: it is very likely that you'll find a unique and "unknown" spot for a photo or a family owned restaurant that will make your trip to Italy unforgettable!
These views are the views of the author and not those of the Law Society.