Sarah Goulbourne, winner of the Legal Business Woman of the Year 2012 and of the Association of Women Solicitors (AWS) Award for Retaining & Developing Legal Talent 2012, talks about her career.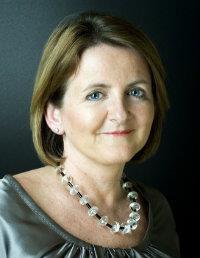 Sarah, first of all, many congratulations on winning both the Legal Business Woman of the Year and the AWS Award. What was your first reaction when you were notified that you had won?
I was absolutely delighted. The interview process was quite rigorous and I really didn't expect to win. I think it's very positive that the AWS are recognising that new legal models are emerging in the environment post the Legal Services Act.
Prepare to be challenged, believe in what you're doing and do your best.
In your opinion, how much weight do awards add to a professional credibility? Do clients take notice?
Definitely. We get a lot of positive comments from clients congratulating us on our awards. We have recently won an innovation award at the British Legal Awards, so 2012 is definitely a good year for us!
What is the main challenge women face when entering the legal profession?
I don't think there is a problem for women when entering the legal profession. My understanding is that equal numbers of men and women enter the profession and that women actually perform better in examinations! The challenge arises when men or women decide they may wish to work flexibly due to family commitments. The traditional law firm is often unable to accommodate this which leads to many talented lawyers leaving the profession.
Do women make better leaders and managers?
I think women make different leaders and managers. The ideal is to have a balance of both men and women on a management team.
Considering the constraints of obtaining a training contract, do you have any specific advice for young female students out there?
Focus and persistence. Get as much work experience as you can in any area of law. Visit the courts near you. Get some office experience on your CV. You have to differentiate yourself from the other CVs in front of a recruitment partner.
Would you advise any lawyers or students to consider expanding their education to an MBA? In your experience, would this make them more employable?
I don't think this is necessary unless you wish to move into a management role. It would be better to gain some experience of working within a business
How did you deal with your first major client?
Listening to what the client required. I don't think lawyers always listen enough to clients!
Did you have a mentor in your career? What's the best advice you were given?
My supervising partner during my Articles influenced me greatly. He was a great franchising lawyer and was dedicated to his clients. He was the one who taught me to listen!
What is your best professional success to date?
Setting up Gunnercooke LLP with my business partner Darryl Cooke.
What are the key management challenges facing firms?
An acceptance that the sector is changing and will never be the way it was. Our competitors are businesses who see opportunities in entering the sector and are running law firms as businesses.
How did you develop strategies for dealing with this?
We run Gunnercooke as a business and have done from day one.
What has been your greatest success in your firm?
Finding brilliant lawyers who want to work within our flexible model and demonstrate that clients can receive great service for a fixed fee from senior lawyers.
What are your three top tips for women thinking of entering the Legal Business Woman of the Year award?
Prepare to be challenged, believe in what you're doing and do your best.
After a busy day, how do you relax, ready for the next day?
I love travelling and planning my trips. Lots of time spent on the internet working out where to go next!