It has been a busy year for the Law Society's international team - find out about our work across the globe in 2014 and plans for 2015.

We look back at the highlights from the international team's year and look forward to a busy 2015.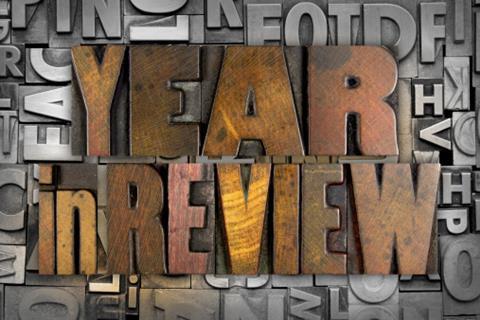 Africa & the Middle East
It has been another busy year both at home and abroad for the Africa & Middle East team. Highlights include our inward Pan-African trade mission to London brought together 22 of Africa's leading firms from 11 jurisdictions across the continent and the opportunity for members and delegates to build their networks and relationships and gain a deeper mutual understanding of opportunities.
In September, the Law Society joined the Lord Mayor in Uganda, Tanzania and Kenya alongside a delegation of UK law firms and other business leaders. The Law Society led a series of PPP & Project Finance workshops which we will be rolling out further in the year ahead. We have also continued to develop our International Lawyers Training Programme with courses in corporate, commercial law and practical skills training taking place in Lagos and in Dubai throughout the year.
Next year sees another active year ahead with further training activity being developed for our members in the UAE. We will be joining the Lord Mayor later in the year in Mozambique, South Africa, Ghana and Nigeria and have further events and activity planned in Dubai. In July will be welcoming a further pan-African delegation and also in London we will have a full programme of business briefings from emerging markets across the region to inform members of opportunities and practical insights into business development across the region.
To keep up to date of all of our work in Africa and the Middle East subscribe to our monthly newsletter and for more information on any of our work please get in touch.
Africa and Middle East contact: james.shepherd@lawsociety.org.uk
Americas and Caribbean
We have continued to support our members developing their business in Latin America. Our events focused on the business environment in Brazil post-presidential elections, doing business in Panama, the Mexican legal services market and Colombia Law Day which saw 10 leading Colombian firms come to London to further their links with UK firms.
The EU - US free trade talks, the Transatlantic Trade and Investment Partnership (TTIP) have offered a unique opportunity to discuss the issues our members face in their US practice with our American counterparts and governments on both sides of the pond. The Law Society has taken an active interest in the legal services part of the negotiations to promote the interests of solicitors and UK firms in this important market. We also responded to the European Commission consulation on investment protection and investor-to-state dispute settlement (ISDS) in TTIP.
At the end of the year we welcomed a group of nine leading Brazilian lawyers for a new Brazil - British Young Lawyers Exchange Programme. The four-week programme included study at BPP and time with both chambers and law firms. The return leg to Sao Paulo takes place in July 2015 with opportunities for solicitors to spend time with Brazilian law firms.
Highlights for your diary in 2015 include our 'Capital Markets in the 21st Century' event with the American Bar Association on 26 February, a visit from the State Bar of California Litigation Section on 21 April and Latin America Law Day at the Law Society on 30 June.
Americas and Caribbean contact: ben.stevenson@lawsociety.org.uk
Europe and CIS
The Europe and CIS team has been busier than ever in 2014. Highlights have included our successful participation in two overseas visits with the Lord Mayor. In Turkey first, we organised an event focusing on the relationship between in house counsel and law firms, gathering key local legal professionals and a number of our members. In Kazakhstan, we organised successful events both in Almaty and Astana on how lawyers can help businesses develop sound corporate governance processes.
Further highlights have included the hosting of visiting delegations of lawyers and legal stakeholders from Germany in March, from Central Asia in July and from Russia and the CIS in October. The president also took part in a number of fruitful overseas visits in key foreign markets such as Russia, Azerbaijan and France, to promote the expertise of English and Welsh solicitors, the use of English law and to share our experience with our international counterparts. The President also represented the Law Society and spoke at the annual conference of the Union Internationale pdes Avocats in Florence.
In 2015, the Europe and CIS team will again focus on delivering business opportunities, networking opportunities and advice to our members wishing to develop their international work. We look forward to working with you again in 2015.
Europe and CIS contact: julie.mamou@lawsociety.org.uk
North Asia
In North Asia the highlight of the year was our activity to coincide with the IBA annual conference in Tokyo, Japan. President Andrew Caplen and former presidents Bob Heslett and Lucy Scott-Moncrieff all had major speaking slots to promote our profession's leading work in areas from business and human rights, access to justice, human trafficking and compliance. Our new Head of City and International was also invited to speak to the Japanese parliament about the liberalisation of legal services.
The Law Society also worked to promote our members by co-hosting a seminar with our partners at the JFBA on corporate governance issues and another with our partners at the Dai Ichi Tokyo Bar on the legal services contribution to hosting Olympic Games. Our reception at the famous Gonapchi restaurant (made famous by Quentin Tarantino in Kill Bill) was widely hailed as one of the highlights of the conference.
Our work also focused on China, supporting the Lord Mayor's visit to Beijing, Shanghai and Shenzhen, which this year focused on legal services. Making the most of Fiona Woolf's background as a distinguished lawyer and former President of the Law Society, we organised a number of seminars, including on IP law issues with Huawei (China's largest tech firm) and signed a friendship agreement with the Shenzhen Lawyers Association. We look forward to hosting a delegation of lawyers from Shenzhen in 2015
We continued our work on Mongolia, welcoming the British Ambassador to Mongolia to the Law Society for a breakfast roundtable with interested members, and in Korea where we have been working with our partners to organise an English law trade mission to Seoul in January 2015.
North Asia contact: donna.evans@lawsociety.org.uk
South Asia
The opening of the Malaysian legal services market was a major development in 2014. The Law Society and the Malaysian Bar Council have worked closely together throughout the year to ensure mutual expectations and ambitions matched. In February we organised a joint forum on liberalisation in Kuala Lumpur that proved to be an excellent platform for the Malaysian and English & Welsh legal profession to come together and have an honest and open dialogue. We followed up on this highly successful event in November, when we organised the first Malaysian legal market visit to London. 15 Malaysian lawyers from 10 firms visited us. It was an unique opportunity for UK based firms to discover the Malaysian legal services market. The visit was about more than legal business though. We also had the opportunity to learn more about the Rule of Law situation in Malaysia and to discuss the challenges being faced by young lawyers, whether Malaysian or British.
It is not just Malaysia, the entire Asia region is developing rapidly. That is why in July we organised the Global Flows: Lawyer in Asia-Pacific together with the Financial Times and RSG Consulting. We were joined by leading lawyers from Asia based firms who shared their insights in the rise of the East and the importance of connectivity. In an increasingly globalised world, it pays to stay in touch. Firms in Asia sometimes have a better grasp of this than others. The Law Society is eager to support its members by providing a platform for the exchange of ideas and innovations.
The Law Society also participated in the annual LawAsia conference this year. Although England & Wales might not be geographically part of Asia, we are certainly part of the Asian legal landscape. For that reason, we are very keen to show our commitment to region by representing our members at Asia's leading legal forums. At LawAsia we can lend our support to common goals, such as the defence of human rights and the rule of law and discuss issues on which our view might differ from that of our Asian partners, for example on market access.
South Asia contact: gerwin.deboer@lawsociety.org.uk