The Law Society of England and Wales and the Bar Council of England and Wales have sent a joint letter to Carrie Lam, the chief executive of Hong Kong, setting out their grave alarm at the adoption of the new national security law by the Standing Committee of the ...

In July 2019, the Hong Kong Law Society (HKLS) published its decision not to pursue the controversial Proposed Legislative Amendments on Foreign Lawyers and Foreign Law Firms.

An agreement to work together on areas of mutual interest

The Law Society and the UK Society of Chinese Lawyers co-organised a Chinese New Year reception at the London office of Simmons & Simmons LLP to celebrate the launch of the Law Society's two new guides.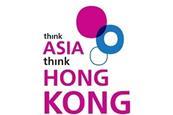 Explore new business opportunities in Hong Kong through attending the Think Asia, Think Hong Kong conference in London on 21 September 2017.
Jonathan Warne, partner at Nabarro LLP is the UK jurisdiction representative of the Inter-Pacific Bar Association (IPBA).
Matthew Townsend at the China Britain Law Institute (CBLI) shares his views about his Legal life in Beijing and Hong Kong.