Our International Programmes Manager joined forces with leading rule of law organisations on a fact-finding mission to Guatemala.
From 1 to 7 December 2019, the Law Society's Lizzette Robleto de Howarth, Lauren McIntosh (ILAC) and Jaime Chavez Alor (the Vance Center for International Justice) undertook a mission to Guatemala to examine the impact of the closure of the Commission against Impunity in Guatemala (CICIG), in light of the recommendations made in ILAC's Judicial Assessment report of May 2018.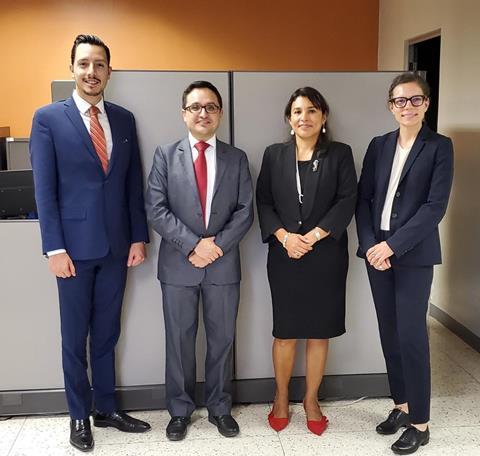 Throughout the week, they met more than 20 organisations, interviewed over 40 people from a wide range of stakeholders including: the Constitutional Court Magistrates, Judges (including prosecutors and members of the High Risk Tribunals), the UN High Commission for Human Rights, the International Commission of Jurists, the Guatemalan Association of Judges for Integrity (AGJI), FUNDESA, the Myrna Mack Foundation, Accion Ciudadana, the Human Rights Ombudsman, the Office of the Special Prosecutor against Impunity, the Pro Bono Foundation, Guatemala lawyers among others.
We are grateful to all participants for sharing their views about the situation in the country. We also appreciate the support provided by the British Embassy in Guatemala and, particularly, the new British Ambassador Nick Whittingham. Read the full report here.