This podcast marks European Lawyers Day 2019, this year focusing on the right to legal aid in criminal matters and access to a lawyer when detained in prison. Our distinguished panel of experts met to explore the current situation across England and Wales, Scotland and Northern Ireland, comparing common law adversarial systems with civil law jurisdictions on the continent. With thanks to the Council of Bars and Law Societies of Europe (CCBE) for this great initiative.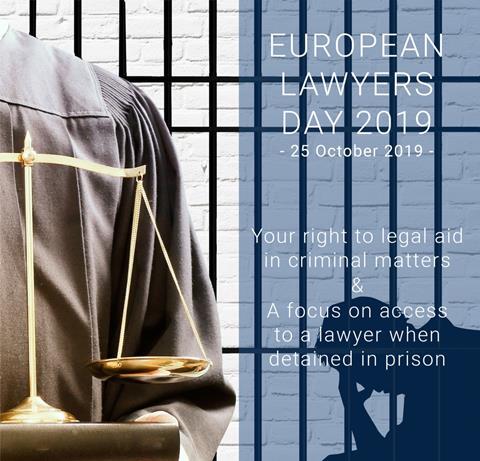 The Panel:
Richard Atkinson, Co-Chair of the Criminal Law Committee, Law Society
Simon Creighton, Partner, Bhatt Murphy Solicitors
Suzanne Rice, President, Law Society of Northern Ireland
Gillian Mawdsley, Criminal Law Committee, Law Society of Scotland
Ed Cape, Emeritus Professor, University of the West of England
Listen to the full podcast here.