Join us at the Law Society in London on 11 February 2020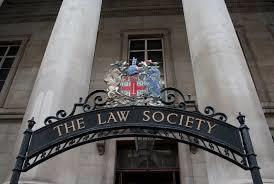 This event will provide an opportunity to learn about the United Nations Conference on Trade and Development (UNCTAD) future plans for International competition enforcement and its framework. It will provide an opportunity for attendees to feedback on how this might work in practice; helping to shape UNCTAD's final proposal. It will include a case study of how this might work in practice.
Improve your understanding of how UNCTAD operates
Learn of UNCTAD's plans for the future framework of International Competition law enforcement
Contribute your thoughts and help shape the future of international competition law enforcement and practice
Hear from speaker Pierre Horna, Legal Affairs Officer, UNCTAD
Background
In 2017, member states of UNCTAD asked the UNCTAD Secretariat to discuss ways to improve cooperation between its members in competition law enforcement. This was considered vital as there are now more than 140 Competition Authorities around the world-many of which are younger agencies that are new to international cooperation. At the same time mergers, cartels and other anti-competitive practices have become ever more global.
The Secretariat have been engaged in discussions developing a draft plan over last two years in Geneva involving representatives of UNCTAD member states from all over the world (with input from some non- governmental advisors with private practice experience such as David Anderson, Simon Holmes and Nicholas Frey).
A draft plan has now been reached designed to facilitate contact, cooperation, and the exchange of information and best practice between authorities around the world. It is not binding but, nevertheless, it clearly has important implications for all involved with competition policy and cases- whether as a practitioner, an enforcer, or academic.
Recognising the importance of this plan, UNCTAD member states have asked their Secretariat to disseminate the draft plan ahead of the UNCTAD conference next summer conference where it is expected that this will be agreed. To view a copy of the draft agreed in Geneva last July please click here.
Competition Section Seminar: UNCTAD – contribute to the future international competition enforcement framework
11 February 2020, 9:00 - 11:15am
The Law Society, 113 Chancery Lane, London, WC2A 1PL
Book you place on our events page.