The International Legal Assistance Consortium (ILAC) and the Law Society are joining forces to organise a Public Seminar entitled Pushing back – implementing global justice and gender goals in a time of closing space for the judiciary.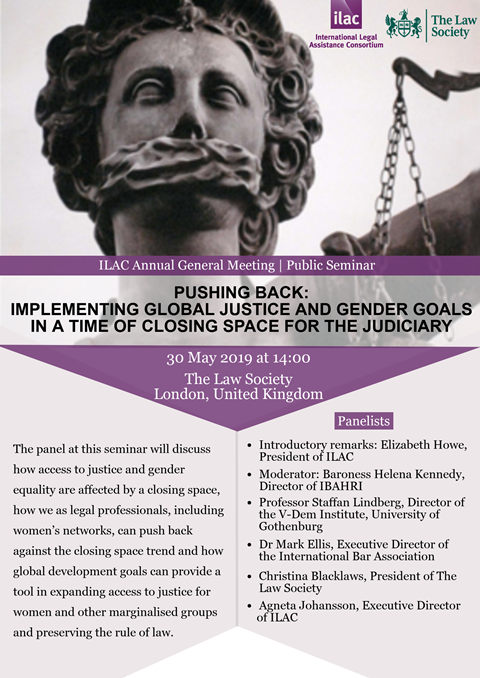 This event is organised at the margins of ILAC's 2019 Annual General Meeting, which this year is hosted by the Law Society. The Law Society has been a member of ILAC since 2009.
ILAC is an international non-governmental organization, based in Sweden, that gathers wide-ranging legal expertise and competencies from around the world to help rebuild justice systems in countries that are in conflict, post conflict or in transition toward peace and democracy. See the flyer for more information:
Click here to register for the seminar.
Date: Thursday, 30 May 2019
Time: 14:00-16:00
Location: 113 Chancery Lane, London, UK