Ran Chakrabarti is a partner at Indian law firm, Indus Law. He tells us about his legal life in India and the secrets to doing business there.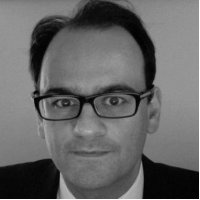 1. Why did you decide to become a lawyer?
Rather ironically, I became a lawyer only after failing to get into medical school (I got a dismal mark in my physics 'A' Level) and then failing the entrance test to the diplomatic service! After reading International Relations and a Masters in Development Studies at the London School of Economics and internships with the Diplomatic Service in Geneva and the United Nations in New York, I read law at King's College London and was fortunate enough to be selected for a training contract with what was then Ashurst Morris Crisp. While l never particularly had a burning aspiration to become a lawyer, I love the intellectual challenge and the understanding of consequence and risk that comes with it. I had a first class training in London and I will never forget my mentors who engrained in me that if I wasn't worrying about my work, I wasn't doing my job properly. I still have them to thank (and blame) all these years later.
2. Tell us about your firm.
The firm practices most areas of law and IndusLaw turned 15 years old this year, with 13 partners and over 70 lawyers across four offices in Bangalore, Delhi, Hyderabad and Mumbai. The firm is known for cutting edge work in the private equity space, advising companies and investors on equity investments across a range of business sectors (in particular, e-Commerce). The firm recently acted for online platform SnapDeal in relation to its recent equity infusion of USD 627 million by Japanese investor, SoftBank Corp. The firm also recently advised Olacabs, an online aggregator of customers and passenger cabs (rather like Uber) on an acquisition of a competitor.
My practice is primarily projects and project finance based and we recently advised a consortium of foreign development institutions on a hydro-power project in Nepal, sponsored by Indian shareholders and to be constructed and operated by Indian contractors. Having said that, specialisation in India is relatively new and I find myself having to deal with a wide range of corporate and commercial matters along with competition law and dispute resolution on a day-to-day basis!
3. What opportunities are there for UK law firms and their clients in India?
I think the question should be slightly re-phrased due to the regulatory regime which we currently have to live with in India. English (and all foreign) firms are not permitted to practice any type of law in India, so naturally, there is currently little opportunity for foreign firms. We hope to see that position change over the coming years with foreign law firms being permitted to practice their own law in India, assisting Indian clients on outbound transactions governed by English, New York, or any other law.
I would however, like to see the opening up of the Indian legal market to a further extent, permitting foreign law firms to either partner with Indian law firms or set up their own practices, employing Indian lawyers and providing Indian and foreign clients with Indian legal advice. In order for that to happen, we need to see regulatory announcements by the Bar Council of India on a range of issues, such as advertising and the use of corporate entities to practice law. We need to see the Government of India too making a pro-active step to announce liberalisation of the Indian legal market and amend the Advocates Act to enable liberalisation to take place.
The situation is obviously different for clients of English law firms. The Indian economy is further liberalising and opportunities in a wide range of sectors, including infrastructure, power, airports, railways, roads, mining, telecom, defence, pharmaceuticals, insurance and retail are now open for foreign investment to varying degrees. But opportunities do not just stop there. Third party contractors and service providers should be looking at the growth in the Indian economy as an opportunity to sell their goods and services and Indian businesses and brands are now starting to spread their wings globally.
4. What advice would you give to companies new to India?
I moved to India back in 2007 and became a dual qualified lawyer in 2008. I must say that although I am half Indian, I found the cultural nuances and the way business is done in India, very, very different from the UK, both in a positive way and sometimes, in a negative way. It is no secret that India is a difficult place to do business and common concerns foreign clients raise range from the length of time it can take to incorporate a company to an unpredictable regulatory framework and general infrastructure.
To understand the Indian economy, one has to understand the importance of capital controls and the inflow and outflow of foreign currency and the implications this may have for your particular business. Ultimately, my advice to any business looking at India is to firstly know your market and know your opportunity. India is no doubt a difficult place to do business in, but having worked with a number of foreign chambers of commerce in India, including the UK India Business Council, it is clear that foreign businesses cannot afford to miss the Indian opportunity. Needless to say, reliable accountants and lawyers are an essential ingredient to anyone thinking about setting up a business in any jurisdiction.
These views are the views of the author and not those of the Law Society.
For more on the Law Society's work in India, and how we can help you, contact Gerwin De Boer or Sonam Khan.