Ameet Hariani, managing partner of Hariani & Co Advocates & Solicitors, who atteded our UK-India legal practice conference in July, shares his views about legal life in India. 
1. Why did you decide to become a lawyer?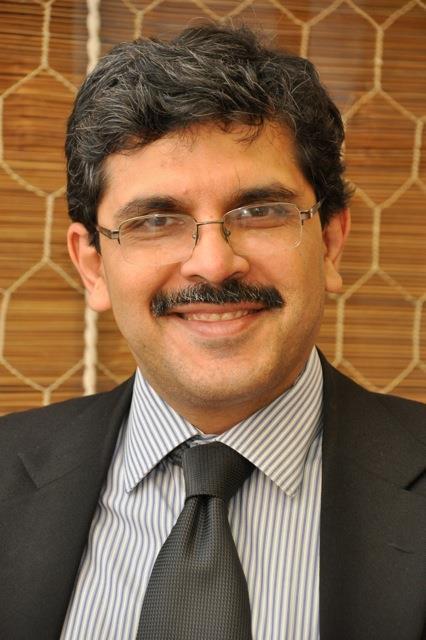 Initially, I was debating whether I wanted to go into accountancy, computers or law. Each of these disciplines is inherently logical and skills-based and so all three appealed to me. In fact, I qualified to sign up for an accountancy clerkship and I also did my basics in computers. However, circumstances arose whereby I needed to assist my father in his legal practice. I started off as a litigation lawyer and enjoyed the rush of adrenalin that came from succeeding in court matters. Working with clients made me appreciate the necessity for an "emotional quotient" and litigation matters made me appreciate the "skill quotient".
2. Tell us about your firm.
My wife, Madhavi, and I founded the firm Hariani & Co in 1991 (co-incidentally the year India opened up its economy) with the active support of my father. We started primarily as a litigation firm and our practice soon diversified into real estate, corporate law and media work, and "grew like topsy".
Today, we have about 85 lawyers dealing with a wide variety of legal matters and have branches in Mumbai, Pune and Goa. We are motivated by the fundamental principle of serving the interests of clients foremost, while also maintaining ethics, integrity and fair-play. The culture of the firm has led to a gathering of a balanced, ethical set of lawyers. As the saying goes, "birds of a feather flock together".
Over a period of time, we have experienced the best practices of various international law firms. However, we have consciously stayed away from some practices, which may have lead to higher profitability but cause stress for lawyers individually. For example, we have abjured from setting targets, and instead have devised a scheme to make compensation fair and transparent.
Our client focus has led to clients becoming friends over a period of time; this has also led to significant amount of client loyalty.
3. What opportunities are there for UK law firms and their clients in India?
There is natural synergy between the UK and India. The legal jurisprudence in both countries is the same; though over a period of time certain significant differences have evolved in dealing with certain areas. Furthermore, the English language is the language accepted in the higher courts in India and there has been a lot of interaction between English and Indian law firms. Consequently, the comfort level between the two is extremely high. As India grows, there is a lot of scope for interaction between both sets of law firms.
4. What advice would you give to companies new to India?
India started its liberalisation in 1991 and over the last 25 years a lot of foreign companies have come to India. But India is a complex market; while the legal market is huge, it is also price sensitive. The key to success is entering India with the right set of products, the right price point and the right set of people (whether as employees, partners or advisors). Doing a full market survey and checking out the competition prior to entering the market is fundamental.
These views are the views of the author and not those of the Law Society.
For more information about the Law Soceity's work in India, and how we can help you, email Gerwin de Boer or Sonam Khan.