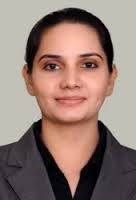 Tahera Mandviwala is a partner in the corporate and private client practice team of TDT Legal, a Mumbai-based full service international law firm. She shares her insights on the benefits of dual-qualification.  
1. Tell us about your legal career – where did you qualify and start your legal career? Private practice or in house? Any specialist practice areas? Where do you work now?
Initially, I worked with a renowned Mumbai-based law firm during my five-year law degree, which gave me a good head start in my legal career. Then, in the final year of law school, I had the privilege of being appointed as the first-ever official law clerk to the Hon'ble Chief Justice of Maharashtra & Goa. After qualifying as an Indian advocate and obtaining further legal qualifications abroad, I went on to practise law at prominent Indian law firms, including Amarchand Mangaldas, AZB & Partners and TDT Legal.
I specialise in corporate law and I am currently a partner in the corporate and private client practice team of TDT Legal. I inter alia assist national and international clients from diverse sectors on complex corporate and commercial transactions. These include domestic and cross-border mergers and acquisitions, strategic alliances, private equity investments, joint ventures, foreign investments (inbound and outbound), corporate restructuring, fund formation, regulatory matters and general corporate, commercial, competition and securities law.
2. Why did you decide to dual qualify?
Since advising on major cross-border M&A and private equity transactions makes up a substantial portion of my legal practice, I regularly interact with various high-profile international clients (including corporates, funds and HNIs) and foreign law firms. Therefore, in order to further enhance my international practice skills and to better cater to my international clientele, I realised early on in my legal career that dual-qualification was very important and so I obtained dual-qualification from important foreign law jurisdictions, such as England & Wales.
3. How has qualification as a solicitor of England & Wales helped your career as an international lawyer?
Dual-qualification as a solicitor of England & Wales has been immensely beneficial to my legal practice. I find that foreign clients, particularly UK-based clients and law firms, feel more confident in working with me as I am also able to understand their legal requirements from a UK perspective. In addition, where required, I am able to efficiently advise and assist on complex, high-value and strategically significant cross-border transactions, with the important legal principles of both India and England & Wales in mind.
The Qualified Lawyers Transfer Scheme (QLTS)
The QLTS is the route by which lawyers from other jurisdictions (and barristers of England and Wales) can be admitted by the Solicitors Regulation Authority (SRA) as solicitors of England and Wales. The QLTS ensures that a lawyer qualified in another jurisdiction has met the standard of knowledge and skill required of a newly qualified solicitor of England and Wales. This is done through two separate tests which are administered on the SRA's behalf by Kaplan QLTS. The Qualified Lawyers Transfers Scheme Regulations 2011 replaces the Qualified Lawyers Transfer Scheme Regulations 2010. Click here for more information.