This webinar, inclusive in 2016 Property Section membership, will examine the important area of covenants and easements that cause many practical problems for conveyancers. As well as considering key elements of the current law, the webinar will address the Law Commission's proposals for reform.
This webinar is inclusive in 2016 Private Client Section membership.
Join regular Property Section contributor Warren Gordon, as he discusses:

• Nature and characteristics of easements and covenants
• Requirements for creation and registration
• How easements and covenants come to an end: Wall v Collins
• Problems with freehold covenants
• Acquisition of easements by prescription including rights to light
• Easements and extensive use
• Unity of seisin rule and mortgages of part
• Law Commission's proposals to change the law

This webinar is particularly suitable for conveyancers, residential or commercial, and anyone with an interest in or working with land law.
This webinar took place on 12 February 2016, but you can listen to a recorded version via the link below. Please be sure to have your Section membership details to hand when booking.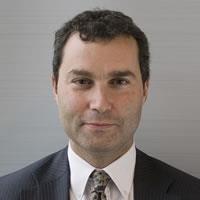 Speaker: Warren Gordon, head of real estate know how, Olswang LLP
Warren Gordon is the head of real estate know how at Olswang LLP and chair of the Law Society's conveyancing and land law committee. He is also Secretary to the City of London Law Society's land law committee. Warren has authored numerous articles and is a regular speaker at property law events.