This webinar will help you to gain a complete understanding of the latest developments in commercial property law. Warren Gordon, head of real estate know how at Olswang LLP discusses the key topics affecting practising property solicitors, licensed conveyancers, and trainees in today's market. Inclusive of Property Section membership!
To accompany the webinar and slides, there will be a full transcript.
Participants will benefit from:
By having a better understanding of recent developments in commercial property
The session will cover: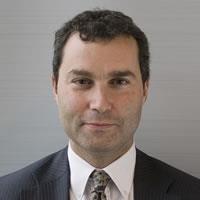 Brexit impact on real estate law
Can a tenant assign its tenancy to its guarantor?
New Electronic Communications Code
Future repeal of s237 of Town and Country Planning Act 1990
Interaction of landlord's reserved rights and its quiet enjoyment obligation.
Treatment of break rights in hypothetical lease for rent review
Solicitor's responsibility for fraud by their client
Way of avoiding community infrastructure levy for mezzanine floor
New Protocol for applications for licences to alter
Who should participate:
Solicitors
Barristers
Licensed conveyancers
Legal executives
Those working in commercial property
This webinar is free to members of the Property Section. For further information about the Section.