Attend this webinar for a detailed review of the implied undertakings and confirmation you provide to the lender when submitting the report on title or certificate of title. Our expert speaker will cover the main issues that must be reported to lenders for them to consider and help you to understand the reasons why lenders need to know about matters affecting the property. Inclusive of Property Section membership!
The session will cover:
The certificate of title: a simple form but numerous undertakings lie behind it and your firm is bound by them each time you submit one

Title defects, planning issues and other matters to consider reporting to the lender

Length of ownership, increase in value, notices, restrictions and charges

CML lender's Handbook: review and update.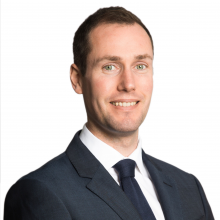 This webinar will:
give you a clear understanding of what commitments and information you provide to your instructing lender when submitting the certificate of title

help you understand the reasons why lenders need to know about matters affecting the property

highlight key points to be alert to when reviewing title and searches, from a lender's perspective.
Who should participate?
All firm members who sign certificates of title

All residential property practitioners who act for lenders

All senior staff responsible for dealing with complaints from lenders and PII claims
Speaker: Philip Askew, partner, Stone King LLP

Philip is a residential property partner in the London office of Stone King LLP. He was appointed to the Property Section committee in 2015 and attends meetings and updates. He leads the knowledge management responsibility of the property team at Stone King LLP.
This webinar is free of charge for Property Section members as part of 2016 Section membership. Please have your Section membership number to hand when booking.