This webinar aims to provide you with a greater understanding of the current pension system and, specifically, the latest opportunities and pitfalls when advising private clients. 
The past decade has seen regular and often dramatic changes to the simplified pension system that was first introduced in 2006.
Whilst some aspects of the rules give pension savers greater flexibility and control than ever before, there has also been significant tightening in the amount that can be contributed to and accumulated within a registered pension scheme.
This webinar is inclusive to Private Client Section members. Originally broadcast on 26 October 2018, the session covers:
private pension contributions and the annual allowance
private pension limits and the lifetime allowance
the state pension - the new rules
defined benefit pensions - what's all the fuss about?
retirement options update - annuities, drawdown, phased retirement and uncrystallised funds pension lump sums (UFPLSs)
transfer considerations.
By attending this webinar you will gain:
an understanding of the key features of the current private and state pension systems
helpful hints and tips to watch for when advising private clients.
The webinar will also be of interest to those considering their own retirement plans.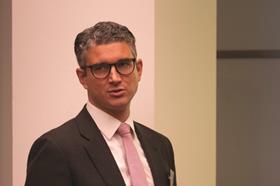 Speaker
Luke Brooks is a partner at Smith & Williamson who has specialised in providing retirement planning advice for over 15 years. Luke's experience encompasses advising entrepeneurs, partners of accountancy and law firms, investment professionals, sportsmen and women.
He is a Chartered Financial Planner, an associate of the Personal Finance Society and the Chartered Insurance Institute, and is authorised by the FCA to give investment advice. Luke was awarded the London Insurance Institute's Advanced Diploma in Financial Planning prize for achieving the highest score of all candidates in 2008.