Learn what you need to do to keep abreast of new regulations and how to protect your firm from money laundering in our webinar.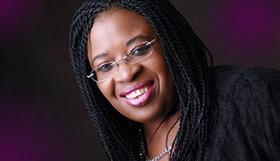 The Money Laundering Regulations 2017 and the recent Criminal Finances Act impose new obligations on practitioners and firms – and those involved in private client and tax planning work must devote considerably more time and energy to protect themselves. With money laundering and tax evasion laws burgeoning and greater scrutiny of tax avoidance schemes by HM Revenue & Customs (HMRC), lawyers are facing the increased risk of prosecution and reputational damage.
The webinar will cover
Statutory requirements and defences which you need understand to avoid financial penalties and possible criminal conviction. In this one-hour webinar Pearl Moses, head of risk and compliance discusses the implications of the recent legislation on private client practitioners including:
what are the key changes in regulations?
customer and enhanced due diligence
sanctions and PEPs
red flags for private client practitioners
risk and compliance documentation.
Speaker
Pearl Moses, head of risk and compliance at the Law Society.
Pearl is a seasoned legal professional and a solicitor with over 12 years' experience in private practice, legal publishing and regulatory compliance issues.