In one of the four webinars inclusive in 2015 Law Management Section membership, Nigel Haddon examines pricing following the Legal Services Act
Since the credit crunch clients have felt more empowered and considerably more focussed on negotiating (lower) fees at the outset of a transaction. Lawyers now need to be able to offer bespoke value-based pricing methodologies to clients, while providing them with choice and certainty. This provides the client with greater control and involvement, and a shared clarity of expectation.

This webinar will examine the pricing strategies firms need to survive and prosper following the Legal Services Act. The webinar will guide firms in how to make the transition and garner considerable financial rewards along the way – and help you get happier clients!

This webinar will include:
An introduction to value pricing

How value pricing works in practice

A look at what some innovative law firms are doing in this area

What difference value pricing can make to a law firm's profitability
Speaker: Nigel Haddon
Nigel is a pricing consultant at Burcher Jennings. He has had more than eight years as the Managing Partner of regional law firm SAS Daniels LLP, Nigel came to the role at Burcher Jennings with the kind of career context that makes him both invaluable and unique in his ability to understand the needs of his clients.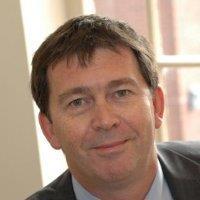 Nigel has 30+ years' experience as a practicing solicitor - at five different law firms - and led SAS Daniels through four successful mergers and acquisitions. He also led the implementation of pricing best practice there in 2012.

He has held the position of Chair of the Law Management Section of the Law Society for three years, is Editor of the Law Management Section Merger Toolkit and Joint Editor Law Management Section Guide to Business Development.

As well as his work as a pricing consultant with Burcher Jennings, Nigel is a consultant to the leadership of law firms, and offers an M&A service through Mosaic Legal.