Access our webinar from 21 April 2020 on demand, discussing privilege.
Allowing clients to access confidential legal advice, privilege is one of the fundamental pillars of law. However, it's also evolving constantly. Our webinar will update you on important recent decisions in the Court of Appeal, such as:
Jet2
Addlesee v Dentons
Sports Direct v FRC
Included in your Civil Litigation Section membership, it will also cover:
when you can waive privilege
how far the crime-fraud exception reaches
the end of "technical abrogation"
how the dominant purpose test applies to Legal Advice Privilege
Speaker: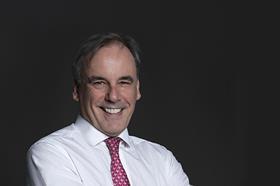 Colin Passmore, senior partner, Simmons & Simmons LLP
Colin is a solicitor advocate and has worked in England, Hong Kong and the Middle East, from where he has developed a varied commercial and financial litigation practice encompassing both international and domestic disputes. He published the 4th edition of Privilege in December 2019. This is one of the leading textbooks on the subject of legal professional privilege.