In one of the four webinars inclusive in 2015 Civil Litigation Section membership, Maura McIntosh takes you through the new version of CPR Part 36

CPR part 36 contains a set of rules aimed at encouraging parties to settle their disputes. Although part 36 is generally seen as one of the success stories of the Civil Procedure Rules, its provisions are highly technical and have led to a significant amount of case law.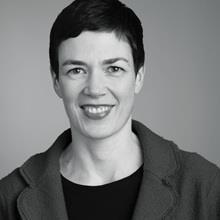 Part 36 is being revised again following a review by the CPR Committee.
The new version of Part 36 will apply to offers made on or after 6 April 2015.

This webinar will guide the practitioner through key areas of change such as:
time limited offers
split trials
very high claimant offers
counterclaims
appeals
improved offers
late acceptance
costs budgets
This webinar took place on 28 April 2015, but you can listen again via the link below.
Speaker
Maura McIntosh, professional support consultant, dispute resolution division, Herbert Smith Freehills
Maura provides technical advice on issues of both substantive law and court procedure. She is an editor of the firm's litigation know-how blog, www.hsfnotes.com/litigation, and litigation e-bulletin. Her particular areas of interest include the Jackson reforms, litigation funding, class action developments, privilege and part 36 offers to settle. She regularly delivers training sessions both internally and to clients.

Maura has acted on a wide range of commercial disputes, including professional negligence actions against solicitors and accountants, banking- and insolvency-related disputes, agency disputes, and contractual disputes in various industries, including media and pharmaceuticals. Maura is qualified as a solicitor advocate.