Join this webinar which will focus on recent developments in the field of mediation.
This webinar is inclusive to Civil Litigation Section members.
By attending this webinar, you'll gain:
an understanding of the direction of travel for mediation nationally and internationally
a knowledge about rule changes that may be brought in to implement the Civil Justice Council Report
the impact of Lomax v Lomax.
What will the webinar cover?
The webinar covers the:
Civil Justice Council report on alternative dispute resolution (ADR) and possible court rule changes
Notice to Mediate procedure
mediation pilots
position in Scotland
Singapore Convention on Mediation
role of the Civil Mediation Council
Originally broadcast on 4 December 2019.
Speaker: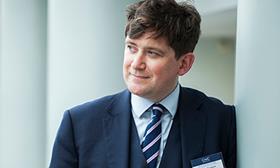 Peter Causton, mediator at ProMediate
Peter is a civil and commercial and workplace mediator. He's conducted many mediations in a multitude of different areas. He's civil litigation representative on the Law Society Council. He's also a solicitor, barrister and DDJ and is on the Judicial Liaison Committee dealing with the implementation of the Civil Justice Council's ADR Report.
He set up a CMC registered mediation provider and CTSI regulated ADR Provider providing ADR solutions for consumer versus business disputes. ProMediate runs the Manchester Mediation Pilot and has been shortlisted for awards including the 2020 Personal Injury Awards for Mediation Achiever of the year. Peter won the award for Mediator of the Year (Highly Commended) in 2018 at the National Mediation Awards.