Exclusive Features from the In-house Division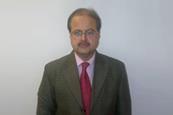 In conversation with Abhijit Mukhopadhyay, President Legal and General Counsel of the Hinduja Group - a senior in-house lawyer sitting in the group's global headquarters in London.

Inga Tumurbaatar explains how, over eight years, she went from working in the call centre at N Brown Group to qualifying as a solicitor via the SRA's 'equivalent means' route.

Recruitment is a core responsibility for a GC, but what skills in particular should you be looking for when hiring? Paul Newton lists his top seven competencies.

Robert Clay reports back from the in-house stage at Legal Geek's 2018 conference, with over 2,000 delegates discussing the latest developments in legal tech.

Ben White discusses Crafty Counsel, a new online platform specifically for in-house counsel featuring bite-sized learning videos featuring presenters from law firms and other organisations. He explains how you can get involved, and what to expect from the filming day. There are also Q&As with two in-house lawyers who have ...