Diana Bentley investigates the current recruitment environment for the in-house sector.
For general counsel (GC) with management responsibilities, recruitment is an issue of critical importance, and something many must address on a regular basis.
The good news is that recruitment professionals say the market for in-house lawyers is buoyant right now. A good supply of lawyers is available, made up of those wanting to leave private practice and in-house counsel looking for fresh challenges. Meanwhile, many organisations are replacing existing headcounts and building teams in areas like compliance and data privacy.
Sarah Ingwersen, partner, commerce & industry at global legal / compliance recruiters Taylor Root, reports that the highest demand is for lawyers with two to five years' PQE, as organisations are opting to reassign lawyers when senior lawyers move on and recruit at more junior levels.
'Commercial and technology lawyers are in the greatest demand across all industry sectors. There are more candidates at the senior level, but fewer opportunities due to the current structure of in-house teams,' she says.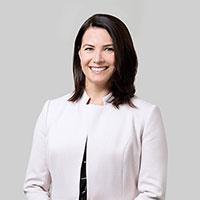 Competition from private practice can also be an issue. At the junior end of the market, the high salaries offered by US and City law firms can impact on GCs' ability to recruit in this sector, confirms Clare Butler, CEO of Laurence Simons UK. Generally, though, those leaving private practice are attracted by the many benefits in-house offers. 'Candidates are looking for exposure to the business, commerciality, and greater working flexibility.'
'Candidates are looking for exposure to the business, commerciality, and greater working flexibility'

Clare Butler, CEO, Laurence Simons UK
GCs are well acquainted with the intricacies of the process. 'Overall, our turnover figures are low, but we can find ourselves recruiting once or twice a year,' says Thomas Crane, GC at Coventry Building Society, heading a team of 10 lawyers. At Telefonica UK, Julia Boyle, deputy GC and director of legal affairs, manages a team of 30 lawyers. She says recruitment feels like a constant. 'We attract a lot of young, highly ambitious lawyers and it's inevitable that some will want to pursue other opportunities after their time with us, although I try to promote from within when I can.'
Key issues
Several issues are key in recruiting. A fundamental is technical know-how. Lawyers who have trained in reputable firms and remained post-qualification for several years to consolidate their technical skills, are favoured by the majority of GCs, remarks Sarah Ingwersen. Nonetheless, in-house training contracts are on the rise, and companies are becoming more receptive to lawyers who have taken this alternative route.
Thomas Crane's team comprises a mixture of specialisms, though he says the hardest lawyers to recruit are those with a specialised knowledge of financial products. 'For those candidates, we would look for a track record in that area. Typically, these lawyers are already working in-house. We sometimes take lawyers with good general skills and provide specialised product lawyers to help with their development. This aids recruitment, as it offers lawyers the chance to develop skills which are in demand. For IT and commercial roles, we'll look more holistically at their career and consider if the lawyer can demonstrate an ability to learn new skills and develop, or has strong client management / drafting skills.'
Yet both GCs and consultants emphasise that personality and cultural fit are as important as skill sets nowadays. 'We hire for attitude and a desire to work with the business as a true partner,' Crane explains. 'As a member-owned organisation, it's very important that we recruit people who share our values.' For that reason, he has also recruited lawyers from diverse backgrounds, including a lawyer who started life working in one of Coventry's branches on Saturdays, through to individuals who have qualified in top City firms.
Similarly, for Telefonica UK's Julia Boyle, the key issue is finding the right fit for the team. 'You want bright, ambitious people, but you also want to foster a team dynamic that benefits everyone, so I want people who can contribute to a positive environment.' Like Crane, Boyle says the right candidate can often come from any background. 'It helps if someone has received excellent training, but it isn't all about experience or a particular expertise that can be developed on the job. Intelligence, willingness to learn, enthusiasm for the business and a can-do attitude make the difference,' she maintains.
Not surprisingly, then, consultants have seen clients recruit lawyers on the basis of personality-fit alone, and a perceived ability to operate commercially and establish good relationships internally.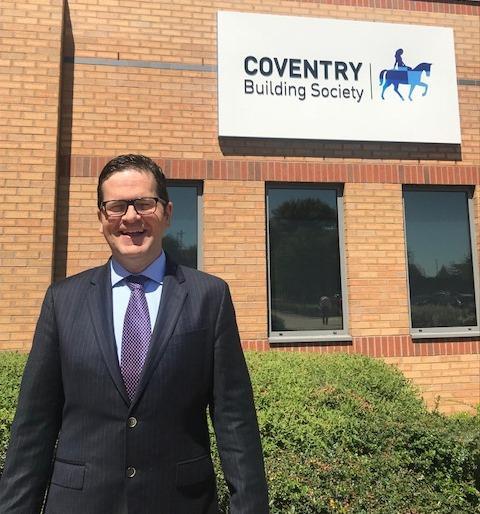 Attracting the best
So, what can help GCs attract the best candidates and retain talent?
Quality of work, cultural fit, the organisation's philosophy and social purpose (particularly for millennial lawyers), attitudes towards flexibility and work-life balance are all vital. Organisations also need to have a strong message about career progression and development (particularly for junior lawyers), and those that have one are likely to be more attractive to candidates, says Ingwersen.
GCs well appreciate that it is this total offering that matters. 'In-house salaries can't compete with those in private practice. It's the culture, level of responsibility, engagement with the business and the opportunity to do interesting work which are all key factors in recruiting,' Crane observes. 'We have a flat structure, and expect all lawyers to act as business partners to the businesses they support. This involves a large degree of autonomy and responsibility. This is one of the attractions of working for us.'
'It's the GC's job to sell their company and the role to candidates. Be positive about what you're looking for' Clare Butler
According to Boyle, Telefonica UK has little trouble attracting high quality candidates. 'The breadth and quality of work we offer is fantastic, and the most interesting projects aren't just given to external firms – that's appealing,' she says. 'We offer extra benefits like bonuses, car allowances and pensions, but more importantly, the opportunity to be part of a highly respected team, working with the most senior level of management and on interesting projects. And we do all that with genuine flexible working and wearing our jeans.'
The process
HR teams as well as professional consultants are often involved in the recruitment process, helping the GC screen and select candidates. Crane uses consultants, but says LinkedIn is becoming an increasingly effective recruitment tool which attracts high quality candidates who want to engage directly with the organisation. Boyle works with the organisation's internal recruitment team before going to external consultants. 'They help us locate potential candidates via our own direct advertising and social media,' she explains.
Consultants use a range of procedures to assess candidates. Butler's team asks competency-based and personality questions in meetings to determine what environment would be the best fit for them. At the shortlist stage, candidates take a psychometric test (Laurence Simons uses a tool called Lumina Sparks). An informative position description that sells the company is extremely important, as is an efficient interview process (no more than three or four stages) and feedback after each stage, Butler advises. And the organisation's 'brand' must be authentic. 'People must remember that it's their job to sell their company and the role to candidates. Be positive about what you're looking for,' stresses Butler.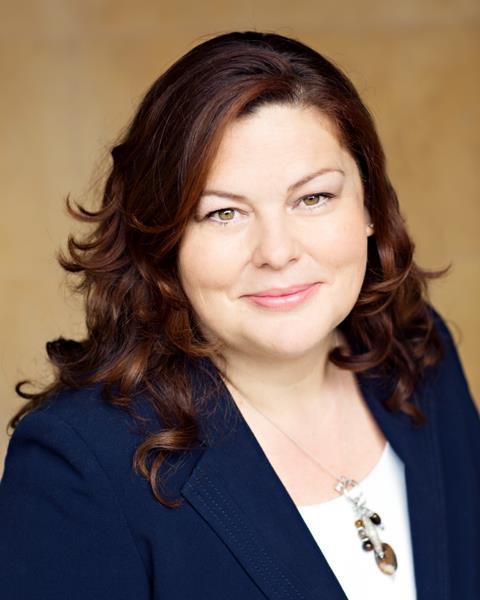 The future in-house talent market
While legal departments may continue to expand, so might lawyer mobility, warns Clare Butler. 'Companies must ensure that their policies allow for parenthood and flexible working, and they take a common-sense approach if they want to retain talent. They must also accept that a new generation of lawyers aren't thinking about law as a life-long career, but as a stepping stone to other careers and experiences.'
Nonetheless, while recruitment is one of the GC's biggest challenges, they remain robust and upbeat about the process. 'We really care about recruiting the right people and engaging, rewarding and developing them throughout their journey with us,' says Thomas Crane.