Join My Law Society to see news and advice relevant to your professional interests, and to add more information to your Find a Solicitor profile.
For general counsel, the selection of panels of external advisers is a vital, but often time-consuming process. Clear thinking and good management are called for. Here, some experts share their experiences and advice with Diana Bentley.
When Stretch Kontelj arrived in Guernsey in 2015 to assume his position as group legal director of international optometry group Specsavers, he took the management of the group's external legal support in hand. A range of firms were used in an unofficial panel, based on relationships forged with the group's lawyers over time. 'We had a large number of firms doing various amounts of work. The arrangement had worked well, but the spread was too broad and didn't allow for deep relations or for our advisers to get an in-depth understanding of our business,' Kontelj says. In 2016, a formal panel was established. 'The primary objective of this process was to find true business partners who wanted to work with Specsavers to develop solutions that would support our strategy and deliver real business benefit.'
The process of selecting a panel for the first time, or reviewing an existing one, is becoming more commonplace. Created to better manage law firm support, panels are often later reviewed if arrangements end, work requirements change or other firms or service providers offer better ways of working. Practical matters drive the process. 'Legal functions need panels to have sufficient coverage to meet demand variations and urgent turnarounds,' says National Grid's group GC and company secretary, Alison Kay. 'Having a panel enables an organisation to standardise its processes, payment terms and other key requirements with a number of firms.'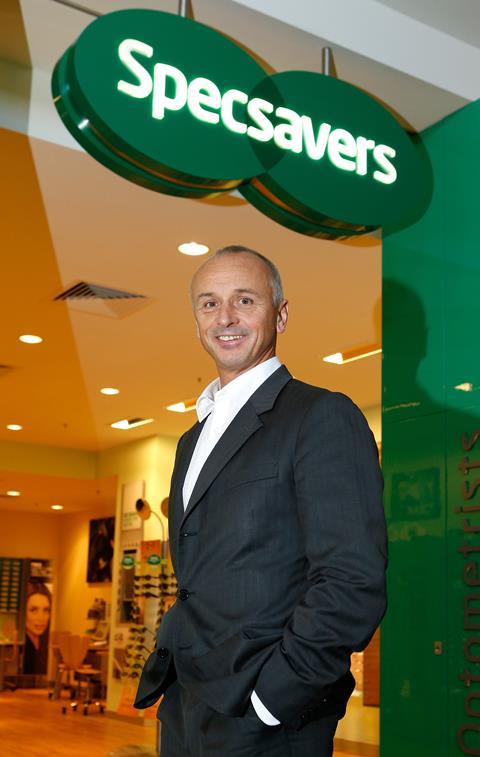 Like Specsavers, National Grid is seeking good business relationships. 'Having a select group of advisers, which we use regularly, helps ensure that deep relationships and strong alignments are created, so when work is outsourced, the advice is well-tailored to the organisation.'
Matthew Fuller, co-author with Tim Nightingale of Strategic Tendering for Professional Services (Kogan Page, 2017) and director of business development & marketing, EMEA at White & Case, has noted such trends in thinking. 'More organisations are appointing panels for the first time, but the trend too is for organisations with panels to reduce the number of firms they include to promote deeper, stronger relationships with them.'
Specsavers' selection led to a reduction in the firms it used from 35 to 16, while National Grid's last review, in 2015, resulted in the panel being reduced from 21 to 12. As well as prompting more productive relationships, having fewer panel members may help secure discounts on costs. Mayur Patel CBE, head of legal services at the Law Society, participated in a panel review when he arrived in 2016, after serving in many senior government legal roles. He too believes panel reviews are sound business practice. 'Regularly refreshing panels prevents firms becoming too complacent and it's good to give other firms an opportunity to support you, too.'
The selection panel and criteria
Whatever the size of the organisation, well thought-out programmes help in-house teams better manage the sometimes time-consuming panel selection process.
When National Grid undertakes a panel review, a project manager is appointed to run a team that includes representatives from the key areas of the business from which work is to be outsourced, procurement and finance specialists, and lawyers from the internal team. The important thing, says Kay, is to ensure robust buy-in from those involved and a good spread of skills. 'When you're appointing members to the selection team, bear in mind the current and expected workload of potential team members, expertise and coverage across areas being outsourced, and an understanding of procurement process and financial issues.'
An early task for teams is to determine which firms will be asked to tender and the selection criteria. Specsavers and National Grid rely on their internal expertise and knowledge of the relevant markets and their interaction with lawyers on transactions, to identify tender invitees. Teams can form their assessment of what services will be needed, based on historical data and a review of current pipelines of expected work and work types.
At the Law Society, Patel was part of a small selection panel that included the Society's GC, procurement expert, a team lawyer who briefs the external firms regularly, and himself. It began by advertising in the Law Society Gazette for expressions of interest from firms. 'It was important for us, as an organisation that represents firms, to give all our members an opportunity to be on our panel,' he explains. After a review of firms who had expressed interest, six were invited to participate in the formal tender.
Many organisations decide on a defined selection criteria and some apply a rating system to responses. Often, they're looking for similar attributes. 'The skills and resources we're looking for include a firm's jurisdictional alignment with the business, the calibre of its staff, its technical expertise and specialities, its continuity and its likely responsiveness and communication abilities, its understanding of the business, how innovative its use of technology may be, its best practice / quality systems, and any value added services it offers,' says Kay.
Kontelj emphasises how many companies like his own now place greater emphasis on matters other than technical ability. 'We're looking for the firm's ability to collaborate with us, good project management skills and any extra support they can provide like training, early alert systems and legal updates and access to secondees.'
The tender process
With legal services budgets often running into many millions of pounds, formal invitations to tender or requests for proposals (RfP) are now usually used. Firms in response should typically describe their capabilities, provide relevant partner CVs, examples of experience and information on pricing, invoicing and their ways of working.
RfPs are generally becoming more prescriptive and complex, notes Matthew Fuller, and the inclusion of professionals other than lawyers (eg procurement specialists), on selection teams more prevalent. Some organisations may use e-auctions on fees as part of the panel selection process, he notes. National Grid manages all its RfPs through its procurement system, which is an open process. 'All responses to questions posed on the RfP are posted on a shared forum for all candidates to review,' Kay reports, except information on costs.
Firms are well aware that inclusion on a panel doesn't guarantee how much work – or, in some cases, what sort of work – they'll get. According to Fuller, to aid both sides some organisations should ask firms to specify the revenue they expect to receive from the relationship. Firms may decide that being on a given panel won't be worthwhile – particularly in view of the costs of participating in the tender, says Fuller.
Some organisations are alive to this problem. 'We had a panel of three firms when the review started,' says Patel. 'We could have appointed one more, but thought this might be unfair, as we may not have the work to distribute to them all to make it worthwhile for them.' If you have a panel, you should use it, he insists. 'We try to be fair about spreading our work around. If you don't do that, panel members can get discouraged or out of touch with what you're doing. You also need to keep testing their competence.'
Presentations
A big part of the process now is the presentation, which give teams the chance to assess more than technical expertise. In Specsavers' selection process, shortlisted firms present to a panel of the group's legal directors and a member of the company's procurement team. 'Most firms use this to showcase their specialist teams, but our stated primary objective was to find true business partners and those who could provide important added services, so we used the presentations to explore those issues too,' says Kontelj.
National Grid uses a combination of workshops and presentations. 'These sessions are an opportunity for candidates to truly understand our requirements and for us to understand not only their technical competence but whether they can collaborate with us,' says Kay. Presentations are therefore often a critical part of the process, says Fuller. 'A firm's response to the RiF may get it onto the shortlist, but it's the presentations that will determine whether they are selected for the panel or not, and establish if such things as the right personal chemistry are apparent.'
Presentations aren't used in all cases, however. At the Law Society, presentations weren't considered necessary in its last panel review. 'We didn't rule out a presentation. But two of the firms on the list of six being considered were already on the panel. Those two firms still had the skills and resources we needed and satisfied our criteria on costs, and we knew they were a good cultural fit. The distinction between the others was relatively easy to assess, so we felt we could confidently make the selection without a presentation,' says Patel.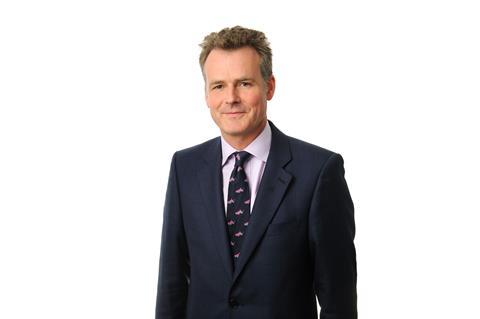 Presentations won't be ruled out in future, he states. 'They can help you probe the information presented and cover anything missed in the written applications.' But making the final selection may not always be easy, and disagreements must be managed. A minimum of three people review the final candidates in the National Grid selections against the agreed criteria. Other reviews are then undertaken by the project manager and team to ensure that all areas are covered, the approach is fair and any disputes are resolved.
An open approach
Panels come in various shapes and sizes. Some organisations may have several panels, or categories within them, according to regional needs or the type of advice required.
Specsavers now has panels for its UK, European and South-East Asian operations. In his long career in the public sector before joining the Law Society, Mayur Patel has dealt with many panels. 'Some government departments only have small legal teams, but a wide range of legal issues need panels to provide various specialist advice. That way, some panels can be used across departments. In one public inquiry, we instructed nine different firms to manage conflicts on interests between witnesses and then felt that it would be more beneficial to create a panel for public inquiry work, so one was put in place,' he says.
Patel urges organisations to be open in their approach to the firms they use. 'You don't always need the biggest firms. Smaller niche firms can provide good, specialist advice too.' He and others say that however comprehensive the selection process may now be, it should be kept as simple as possible and teams should remain clear about what they're looking for and want to achieve.
Patel believes working with panels can help forge good relationships between law firms and in-house counsel. 'It raises awareness on both sides of what the others do, how they work and the pressures they experience, which is a good thing for the profession.'


Diana Bentley is a freelance journalist