Under pressure to save money, Elizabeth Warhurst, head of legal and support services at NW Leicestershire District Council, decided to take a number of private sector approaches, including partnering with a private practice. In just five years, her team's fee income has quadrupled, retention rates are up by 50 per cent, and client satisfaction is at 100 per cent. How did they do it?
Why did you think a commercial approach was so important for your team?
My team had been under pressure in the same way as many other teams across the business to save money. Rather than making large cuts to the team, which I knew wouldn't give the council the legal resources it needed, I decided to try to generate income.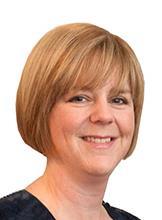 I realised that we would need different types of skills within the team and had to be able to give our internal clients different types of advice – the kind of advice that enables decision-makers to make decisions. It's no good just quoting legal theory or statutes. I knew I had to develop a range of specialisms across my team, but the difficulty was in attracting high quality candidates with the modest salary level I could offer.
How did your partnership with Browne Jacobson (BJ) come about?
I found it particularly difficult to recruit a contracts and commercial lawyer. I was interested to understand why, other than salary difference, private sector firms could recruit more easily. This gave me the idea to reach out to a private practice and partner up to attract high-calibre candidates. I thought of BJ for a number of reasons. I had a relationship with them already as we were both members of EM Lawshare (a legal services consortium for public bodies based in and around the East Midlands), and the council had been sending them work for some years.
I also liked their approach and they seemed to deliver their advice in the same way that I wanted my team to do – straightforward, clear and outcomes-focused. I put a proposition together and sent it to their partner Richard Barlow. He came back to me quickly and said he would love to do it. It was very quick getting off the ground.
How did you sell the idea of partnering with your legal team? What do BJ get out of the relationship?
I had to be clear that there had to be something in it for them, too.
I had a salary bandwidth attached to the contracts and commercial lawyer post. I recruited at the bottom of the scale which gave me the rest of the salary band to play with. It wasn't a lot of money – maybe £2-3K. I tried to put together a package which would be of interest to BJ on a number of levels – fee income would be part of it, but from the figures you can see here, that wasn't the main driver for BJ. They were also really interested in the ability to work closely with a local government partner, for their partners to take part in mentoring, and in the development of talented lawyers outside the firm.
From being unable to attract a single applicant, a jointly-branded advertisement between the council and BJ attracted numerous candidates.
A senior partner from BJ took part in the recruitment process and in competence-based assessments.
BJ saw the 'softer benefits' in working with a public sector client in being able to support their public sector practice; the successful candidate for the contracts and commercial lawyer role, Sam McGinty, was mentored by a senior partner and they developed an ongoing relationship. Our contracts and commercial trainee, Emma Graham, spent six months in BJ, so they gained a resource there.
Once we released a jointly-branded job advertisement for the commercial and contracts lawyer, the number of applicants rose by 230 per cent. It has delivered us highly motivated, commercially-minded and professional team members, fuelling our energy and our capability to win external business.
Do all new recruits get to work with BJ as part of your recruitment model?
It depends on the role in question and how we decide to structure it at the time of recruiting. When I recruited for a trainee for my team, BJ embedded them in their business for six months as they would a normal member of staff. We have had some of BJ's trainees spend some time with us as well, gaining local government experience.
Do many local authority in-house teams struggle because they don't adopt a commercial attitude?
Quite often, small local authorities will have small in-house teams, sometimes only one or two people. In small teams, it is harder to be able to do something different due to the pressures of workload. There needs to be a drive to try a different approach and find clarity on the problem which needs to be solved.
The support of the wider business is crucial in moving things forward. When I started generating income some years ago, the council as an organisation needed to understand that as well as servicing our internal clients we'd be servicing external clients too. There was some concern that we would be prioritising these external clients – we had to be clear that we would deal with everyone's work, but would deal with it in order of priority.
What does your commercial approach look like?
It is quite hard to answer – it has been an evolutionary process. Certainly, the team looks unrecognisable from the way it did in 2004 in terms of the work that we do and how we do it. We are answering good quality problems because the organisation knows that we can. We are very skilled in terms of identifying the issues the team are being asked to advise on and solve. The client may ask question A, but we know they probably need the answer to question B, too. You don't just deal with the straight question you've been asked – you have to expand your thinking.
As monitoring officer, what's important to me is that my staff are very good at taking account of the corporate governance implications of things. They will give the whole answer, so the client can take that advice and get on with what they have to do. To me, that is what I mean by commerciality – helping the business to run. The client asks the question once and we give the answer clearly the first time around.
The initiative has directly impacted on the strength of the team, which has generated an external income of £145,000 last year and a 100 per cent 'good' or 'excellent' rating in client surveys.
What advice do you have for local authority in-house teams who may be thinking about taking a more commercial approach?
Be really clear on what the problem is you are trying to solve. It sounds obvious, but sometimes we can all get caught up in what we are doing.
Look at success stories –they can be in other sectors. What are they doing that makes them successful? What can you do that they do?
Don't be afraid to ask for what you want. I was surprised at exactly what I could get just by asking and recognising there was a need for a reciprocal arrangement.